Napa Valley Merlot: Fun Facts & Best Places to Visit

Napa Valley Merlot wines often take a back seat to their more famous blending friend, Cabernet Sauvignon. This popular red is fruitier with fewer tannins than Cabs. They are often better at a younger age and the perfect wine to pair with dinner.

Napa winemakers use it with Cabernet Sauvignon and Cabernet Franc to create a Bordeaux blend or use it alone for single varietal wines.
For years, winemakers only used it as a blending grape or in simple, inexpensive table wines. The reputation of the grape wasn't great and many wrote it off as one that they could use to create high quality, complex wines.
It wasn't until the last couple of decades that winemakers started to take it more seriously. Although there are wineries in the region that have produced amazing Merlots since the 1970s, many others kept their focus on Cabernet Sauvignon and Chardonnay. 

In fact, I didn't even appreciate this varietal until I had the chance to visit the Bordeaux appellation in France. After tasting a large variety of their Right Bank (blends with a larger percentage of Merlot than other reds) wines, I began to really enjoy them and couldn't wait to get to Napa to sample some of their best Merlots.

During your visit to Napa Valley, it's time to take a second look at this tasty varietal. Read on to learn more about what you can expect from the wines crafted here, some top wineries to visit, and a brief history of this red.

Disclaimer: I receive a small commission from some of the links on this page.

All About Napa Valley Merlot

You will find a variety of Napa Valley Merlot wines. Some are simple and fruity, while others offer a more complex flavor profile.
About 9% of the vineyards in the region plant it. It grows well here due to the sunny days and cool nights. The vines also get a break in the winter months with the cool, rainy weather. It's the third most widely planted variety after Cabernet Sauvignon and Chardonnay.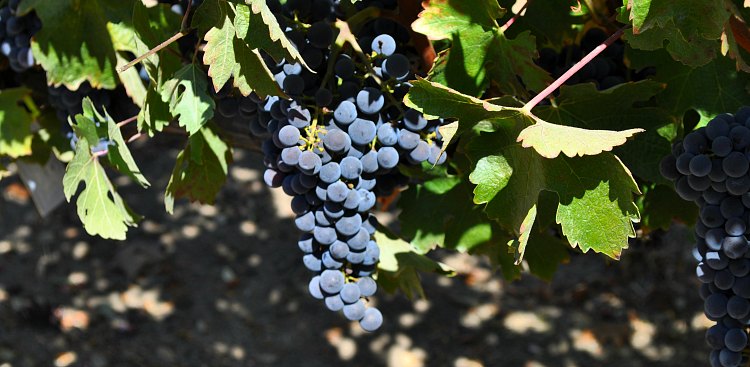 Napa Valley Merlot wines often have a fruitier profile with medium tannins. You will typically taste hints of blackberry, black cherry, chocolate, vanilla, and plum. The black fruit notes are more common from regions with a warm climate like Napa. In case you didn't know, tannins give red wine that slightly bitter flavor in red wine that you don't find in the whites. 
These wines are also usually medium-bodied. It is often aged in barrels for up to two years.
Downward Trend After the Movie Sideways

In the 1980s and 1990s, wine drinkers in the US started loving their Merlot wines. Whether they were drinking single varietals or in a blend, we could not get enough of it. 
However, in 2004, things changed after the release of the movie Sideways. It's the story of two friends, Jack and Miles, that visit Santa Ynez Valley wine county as a last boys getaway before Jack gets married. 
The line in the movie that stuck out to many wine fans was when Miles says "I am not drinking any f#@&ing Merlot!" Instead, he made it clear that he favored Pinot Noir wine.

Most viewers didn't catch the irony when Miles pulls out a bottle of his most prized wine near the end of the movie. It's a 1961 Cheval Blanc, which is a red wine blend of - you guessed it - Merlot and Cabernet Franc.

Without knowing much about this red wine blend, many viewers focused on the statement Miles said about his distaste for Merlot. Even though it was just one line in the movie, sales of Merlot decreased in the US almost immediately. 

Some winemakers attribute the drop in sales to the movie. Other think it's a combination of the movie as well as the image as Merlot being a cheap table wine. This gave winemakers pause and several started to look at the possibilities of this varietal. 

Even though sales are still down compared to before the movie came out, you will find an amazing number of high quality Napa Valley Merlot wines on the market today.

10 Best Places to Taste Napa Valley Merlot

Many of the wineries below offer just one or two Merlots on their tasting menus. However, many have won awards or high ratings by some of the best in the wine industry including Wine Spectator and Robert Parker.
1. Rutherford Hill Winery
Address: 200 Rutherford Hill Road, Rutherford, CA 94573
This winery focuses quite a bit of attention on their Napa Valley Merlot wines.
This is not new for them as they have been one of the few wineries that have been releasing high quality Merlots since the 1970s. 
2. Duckhorn Vineyards
Address: 1000 Lodi Ln, St. Helena, CA 94574
This is another winery that has focused on high quality Merlot wines since the 1970s. One of their best is the Three Palms Vineyard Merlot.
Wine Spectator named their 2014 vintage as the Wine of the Year. 
3. Cakebread Cellars
Address: 8300 St Helena Hwy, Rutherford, CA 94573
This family-owned winery made their first Napa Valley Merlot wine in 1991. They typically focus on one high quality Merlot each vintage and use the remaining grapes to add to their red wine blends.
This wine usually costs between $50 and $60 a bottle.
4. Beringer Vineyards
Address: 2000 Main Street St. Helena, CA 94574
Beringer is the oldest continually operating vineyard in Napa Valley (Charles Krug Winery is older, but closed down for several years).
Their single varietal is from their Howell Mountain vineyard, which creates some of the most robust reds in the district. It is about $85 to $95 a bottle depending on the quality of the vintage.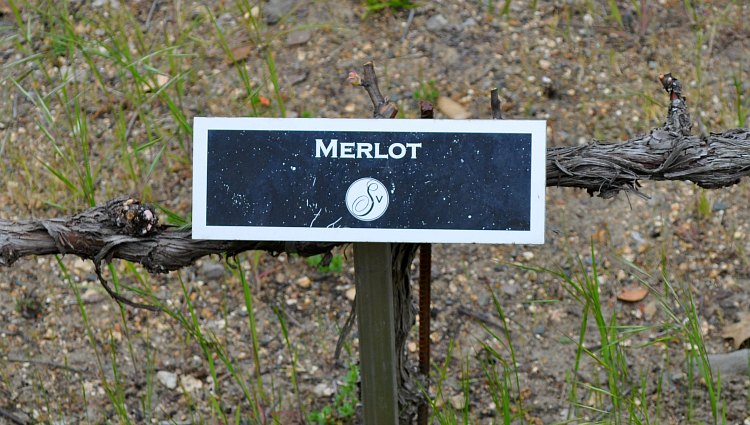 5. St. Supery Estate Vineyards and Winery
Address: 8440 St Helena Hwy, Rutherford, CA 94573
Their single varietal comes from their Rutherford Estate Vineyards. It's received 90+ points from Wine Spectator for certain vintages.
It runs about $50 a bottle. 
6. Clos du Val
Address: 5330 Silverado Trail, Napa, CA 94558
Their gorgeous modern indoor tasting room gives you the chance to soak in the views of their vineyards. They also have a great outdoor space for tasting on a perfect afternoon.
Their Napa Valley Merlot has also received 90+ points from Wine Spectator over the years. 
7. Nickel and Nickel
Address: 8164 St Helena Hwy, Oakville, CA 94562
They are one of the few wineries in Napa Valley that offer three single varietals of this tasty red wine. They are from three vineyards well suited for this popular red.
They are usually about $65 a bottle.
8. Barnett Vineyards
Address: 4070 Spring Mountain Rd, St Helena, CA 94574
Their single varietal comes from their Spring Mountain vineyard. The soil is less fertile up there which produces smaller grapes with more concentrated flavors.
This one will age well over the next several years. 
9. Darioush
Address: 4240 Silverado Trail, Napa, California 94558
Their Signature Merlot puts them on the list of the top wineries in Napa Valley for this red. Over the years, it has received several 90+ ratings. It's from their vineyard at the top of Mount Veeder.
It's usually priced at around $60 to $65 a bottle.
10. Markham
Address: 2812 St. Helena Highway North
They were the fourth producer of this red in Napa Valley with their 1980 Markham Merlot. Their 1990 Vintage was the "Merlot of the Year" by Wine Spectator Magazine.
They usually have a couple of options for tasting that are usually around $30 a bottle.

Grape History

Merlot is a fairly new grape with the first writings about it in the 1700s. For a long time, it was well known that its father was Cabernet Franc. However, it wasn't until the late 2000s when it's mother was identified1.
At this time, researchers tested an unknown and unnamed grape growing in an abandoned vineyard in Brittany, a region on the western side of France. 
Researchers then found these same vines growing around other parts of France and it was often used to decorate gardens. They decided to test it to learn more about it. It was then officially named Magdeleine Noire des Charentes, which is variation on the names many of the locals called it.
Unlike in the USA, it is the most planted vine in France. A large amount of this is in Bordeaux, where it's blended with varying percentages of Cabernet Sauvignon and Cabernet Franc.
When you buy a bottle of wine with the Bordeaux or Bordeaux Superieur designation, most of the wine is made up of this red.

Chateau Petrus, which is one of the most expensive wineries in Bordeaux, uses Merlot as their main blending grape. Petrus is not only one of the most expensive wines in Bordeaux, but also the world.
It's highly sought after bottles will go for up to $1,000 a piece!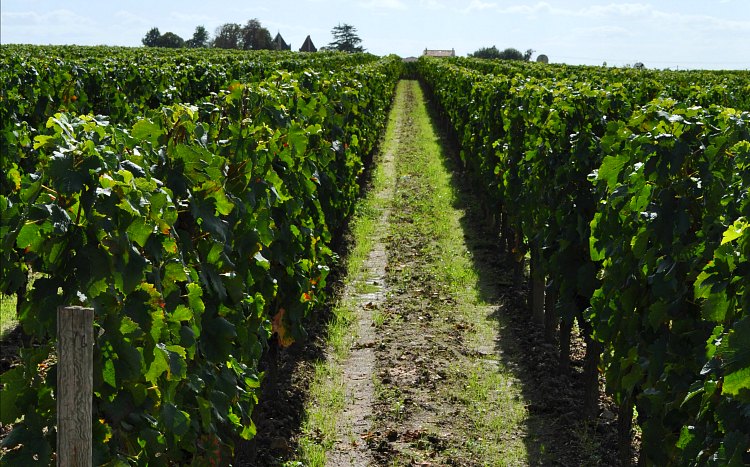 While I've never tasted one of their wines, I did get a chance to stop by their property during my last visit. The image above shows the immaculately manicured rows of vines on the property.
In additional to Bordeaux and Napa Valley Merlot, you will also find it in other top regions around the world. These include wineries in Italy, Australia, Chile, New Zealand, and other regions around the US. 
References

Comments? Questions? Suggestions?
I would love for you to join me in my private Facebook group! 
It's a great place to interact with me and others who know the area well.
You can ask questions, get advice for your upcoming stay, and then share your photos and advice with others when you return home. It's a great community and the fastest way to get answers to those nagging questions about your visit!