Sonoma Events in September 2018
Festivals, Wine Tasting Parties, and More
Sonoma events in September 2018 include Wine Country Weekend, the Russian River Jazz & Blues Festival, and the Valley of the Moon Vintage Fest. Other top activities include wine tasting parties at local wineries, a few fun nightlife options, and other large festivals this month.
My calendar includes things to do in Santa Rosa, Healdsburg, Rohnert Park, and other locations in Sonoma County. Read on for a full schedule of events this month.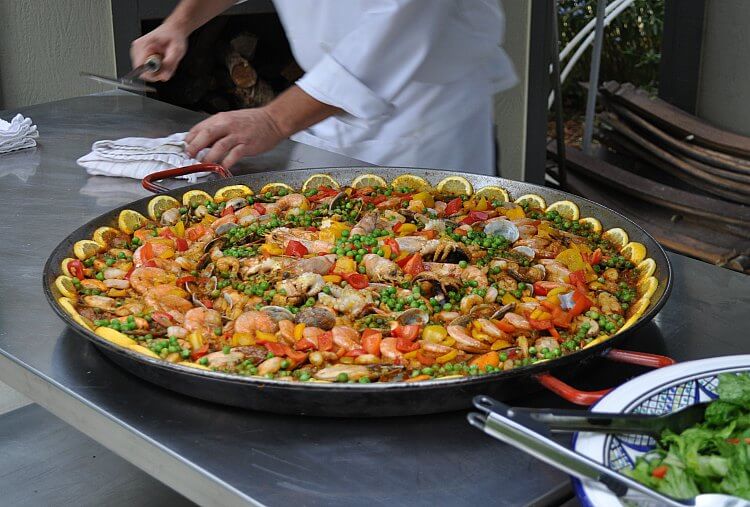 Disclaimer: I receive a small commission from some of the links on this page.
The National Heirloom Expo
Dates: 9/11 - 9/13
This event is the largest Heirloom Expo of its kind and will be held at the Sonoma County Fairgrounds in Santa Rosa. You will find more than 4,000 varieties of heirloom products from tomatoes to watermelon to squash.
In addition to vendors, you can also enjoy speakers that will talk about pure foods, buying local, and what happens to some of the food at larger commercial operations. Doors are open from 9am to 9pm all three days. Tickets are available at the door or in advance.
Sonoma Harvest Music Festival
Dates: 9/22 & 9/23
Bottlerock presents this year's Sonoma Harvest Music Festival at the B.R. Cohn Winery. This two-day events features live music in the vineyards. On Saturday, enjoy the sounds of The Avett Brothers, Lake Street Dive, Shovels & Ropes, and more. Sunday's bands include The Head and the Heart, Rodrigo Y Gabriela, ZZ Ward and more.
In addition, enjoy local food and wine all throughout the shows. This music festival is different from most in the fact that they limit the crowds to just 3,000 people per day.
GoPro Grand Prix of Sonoma
Dates: 9/14 - 9/16
The Verizon Indycar Series rolls into Sonoma for three days of action packed racing. This is one of the Sonoma events in September at the Sonoma Raceway and is a perfect option for Indy car racing fans.
Doors open at 8am all three days with racing all day long. The 85 lap final race is on Sunday afternoon starting at 3:30pm and running until around 6pm that night.
Petaluma River Craft Beer Festival
Date: 9/15
Sample hand-crafted beers from more than 20 local brewers at this annual beer tasting event. It's one of the my favorite sudsy Sonoma events in September where you can support local producers in historic downtown Petaluma. The event is along the river and also includes food and entertainment. They start pouring beer at 1pm and will close at 5pm.
Taste of Sonoma
Dates: 9/1
The Taste of Sonoma is one of the biggest Sonoma events in September. This Labor Day Weekend event includes winemaker lunches, dinners, and BBQs. It features hundreds of wines and dozens of local chefs. In addition, you will also find some educational sessions and a VIP Lounge.
All of these Sonoma events in September will be held in Rohnert Park at the Green Music Center (1801 E. Cotati Ave).
Sonoma Events in September 2018: Wine Tasting Parties
You will find plenty of wine tasting parties on this calendar of Sonoma events in September. You will get the chance to taste exclusive library wines, eat paella, and celebrate harvest. Other fun events include picking parties, hikes in the vineyard, and lobster boils.
Alexander Valley Vineyards: Harvest Party (9/15), spend the day learning all about and taking part in harvest, you will pick and stomp grapes, enjoy a continental breakfast and lunch along with a party in the afternoon
Amista Vineyards: Amista Dog Day (9/23), spend the day with your dog as you sip and sample Amista's wines, enter the dog show and meet puppies in training, the event supports Canine Companions for Independence
Fisher Vineyards: Fall Release Day (9/1), wines and bites from their wood-fired oven, 10am to 11:30am
Gloria Ferrer Caves & Vineyards: Harvest Celebration Dinner (9/22), celebrate the 2018 harvest with food, wine and entertainment
KORBEL Champagne Cellars: Flavors of Fall (9/29), sample Champagne, enjoy small bites, tour the vineyards, check out the crush facilities, and take home your logoed glass, 10:30am to 1pm or 2pm to 4:30pm
Kunde Family Winery: Dog Hike with Jeff Kunde (9/29) help raise money for Canine Companions and Sonoma County Humane Society as you learn more about Kunde Family Winery, hike the grounds with Jeff and his dog and learn more about their winemaking process, after the hike you will enjoy lunch and some of their wines
Ram's Gate: Harvest Celebration (9/23)
Sbragia Family Vineyards: Harvest Moon Dinner (9/15), intimate meal on the gorgeous terrace overlooking the valley, each course will be paired with wine, starts at 6:30pm
Simi: Vino e Cibo Lobster Boil (9/21), starts at 6pm and You Deserve a Reserve Release Party (9/29), 1pm to 4pm
Fermentation Festival
Date: TBD
You can also head to Petaluma for another of the top Sonoma events in September. If you love to can food, or sample canned goods, then this festival is for you. The event is held at the Petaluma Fairgrounds and features more than 30 vendors with hand-crafted non-alcoholic fermented goodies. It runs from 11am to 5pm.
Book Your Hotel in Sonoma County
Make sure to check out the deals available this month in Sonoma before you book your room. Options include discounts on your hotel room rate or free amenities such as breakfast or parking. By clicking on the links below, you can also read recent guest reviews to get a great feel for what it's like to stay at each hotel in Sonoma.
Booking.com: Save on your Hotel in Sonoma with Booking.com, Planet Earth's #1 Accommodation Site. No booking fees ever!
TripAdvisor: What's the #1 hotel in Sonoma County? Read reviews & find hotel deals on TripAdvisor!
Sonoma Valley Crush
Dates: TBD
Have you ever wondered what it would be like to be a part of the wine making process? Now is your chance! Sonoma Valley Crush offers you the chance to see what it's like to pick grapes and help with crush. The event is held in Sonoma Valley on the property of 12 boutique wineries.
It includes sampling the grapes to test for sugar levels, tours of the facilities, and a chance to sample freshly pressed grape juice. You will also get a chance to meet winemakers and ask them anything you want about the wine making process.
>> Get your tickets today on the Heart of Sonoma Valley website
Rodney Strong Summer Concerts
Date: 9/9
Boz Scaggs takes the stage this September at Rodney Strong Vineyards in Healdsburg. Gates open at 4pm with the show starting at 5pm. It's one of the best outdoor Sonoma events in September.
Russian River Jazz & Blues Festival
Dates: 9/8 & 9/9
Another one of the most anticipated Sonoma events in September is the two-day Russian River Jazz & Blues Festival. The event features dozens of performers along the banks of the Russian River. Make sure to bring along blankets and low back chairs for seating. High back chairs and umbrellas are allowed, but need to be set up in an area that doesn't block other attendees.
Petaluma Art in the Park
Dates: TBD
You can also spend the weekend in Petaluma at the annual Art in the Park event. It's held in the Historic Walnut Park and runs from 10am to 5pm both days. The event features art (for sale and just to admire), music, and food. The event supports arts in the Petaluma School District.
More Fun Things to Do in Sonoma
In addition to all of these great Sonoma events in September, you will also find several fun things to do all around this gorgeous wine region every day. These are just a few of my favorites.
Hot Air Balloon Ride: Admire Sonoma County from above on a Hot Air Balloon Ride, you will spend an hour cruising high above the vineyards as you learn more about the region, the entire experience is about 3 to 4 hours with set up, an hour in the balloon, landing and deflation, and a champagne toast to celebrate the day, find discount availability for this tour on Groupon


Sonoma Food Tour: Sample some of Sonoma's tastiest dishes on this 3-hour food walking tour around the Sonoma Square, it will include tastes at up to seven stops, tours are available Tuesday - Saturday and start at 11am, find discount availability on Groupon


Healdsburg All Day Biking & Wine Tasting Tour: Enjoy a day wine tasting near Healdsburg around Dry Creek Valley, during the tour you will ride a hybrid bike around 20 miles (32km) at a leisurely pace, stop by 3 to 4 wineries, learn more about each one and eat a picnic lunch at one of them as well, leaves daily at 10am and returns around 3:30pm, tasting fees not included, find availability for this tour on Viator
*Note: Most Groupon deals last for 120 days after purchase, so make sure to check the exact terms before purchasing.
Sonoma County Wine Auction
Dates: 9/22
The annual Sonoma County Wine Auction offers you a chance to sample tasty local wines as you help raise money for the community. This event features a Preview Party, Vintner Dinners, and a large auction. This year's events are held at the gorgeous La Crema Estate at Saralee's Vineyard. Pick up your tickets early.
>> Find tickets on their website
Wine Country Film Festival
Dates: TBD
Another one of the top Sonoma events in September is the annual Wine Country Film Festival in Kenwood. It includes five days of film, director talks, live music shows, and other presentations.
>> Visit their site for this year's schedule
Valley of the Moon Vintage Festival
Dates: 9/28 - 9/30
California's oldest festival takes place in the historic downtown square in the idyllic town of Sonoma. This event offers three days of fun. Highlights include an art festival, a grape stomp, a parade, concerts, and wine tasting.
Santa Rosa Toy & Comic Con
Date: 9/22
Santa Rosa's Toy & Comic Con event offers you the chance to catch live performances, show off your cosplay attire, go head to head with master LEGO builders and more. One of the best parts is the chance to have "meet and greets" with special guests each year. The event starts at 5pm and is at the Sonoma County Fairgrounds in Santa Rosa.
Earle Fest
Date: TBD
Enjoy two stages of music by internal and local bands at this year's Earle Fest. The event is hosted by the Earle Baum Center for the Blind and is held at the SOMO Village Center in Rohnert Park. It also includes education around sight loss, food, drinks, and other local vendors.
Petaluma Antique Faire
Date: 9/30
Antique collectors and lovers will once again enjoy the selection at this year's Antique Faire. Petaluma has a lot of the top Sonoma events in September, and this is another great one. Head downtown to admire antiques from more than 150 dealers. The event runs from 8am to 4pm.
Sonoma Events in September: Live Music & Nightlife
The two best places in Sonoma to see larger name bands on stage are in Santa Rosa and Rohnert Park. Click the links below for ticketing details for each show.
Santa Rosa
Rohnert Park
Tasting Deals in Sonoma
If you miss these Sonoma events in September, but still plan to do some tasting during your stay, make sure to check out these great deals. They give you a chance to do even more tasting without breaking the bank.
Battaglini Winery & Vineyard: $5 Buys You a Coupon for $5 Off a Wine Tasting for Two Plus 20% Off a Bottle of Wine, near Santa Rosa, check for availability


Harvest Moon Estate And Winery: Save up to 40% off wine and cheese tasting plates for one, two or four people, near Santa Rosa, check for availability


Clos du Bois: Tasting Flight at Clos Du Bois (Up to 50% Off). Two Options Available. Check for deal availability.
*Note: Most deals last for 120 days after purchase, so make sure to check the exact terms before purchasing.
Russian Tea & Fragrance Festival in the Rose Garden
Dates: TBD
The Russian Tea and Fragrance Festival is one of the annual favorite among the Sonoma events in September. Each year, it's held at the Russian River Rose Company at 1685 Magnolia Drive in Healdsburg.
For $10 a person, you can sample tea and enjoy entertainment from 10 to 5 each day. You can also smell their newly released rose perfume, have a tea leaf reading, and pick up rose plants at up to 50% off.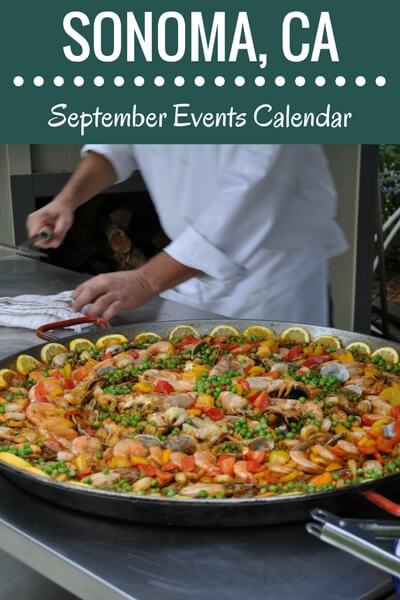 More Fun Things to Do in Wine Country