Sonoma Events in March 2020
Festivals, Wine Tasting & More
Sonoma events in March offer you the chance to sample a variety of wines from top producers. Top events include their Annual Barrel Tasting and several events right at the wineries.
Other top things to do include their International Film Festival and the California Artisan Cheese Festival in Santa Rosa. I've also included some other fun activities as well as tips on where to find some great hotel deals.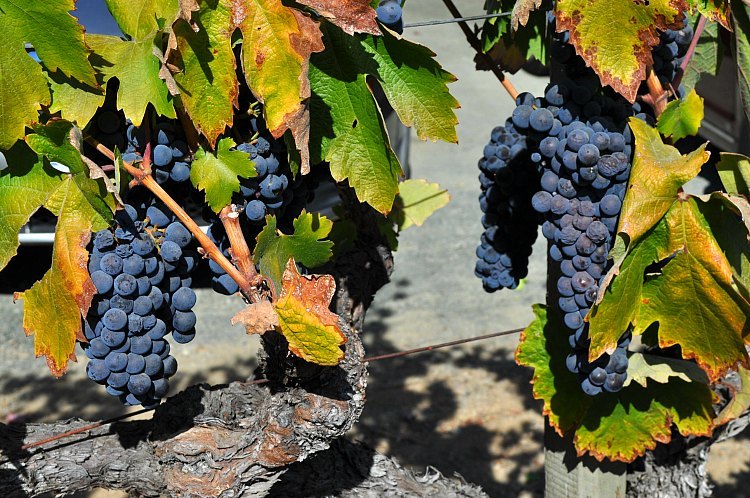 Disclaimer: I receive a small commission from some of the links on this page.
Sonoma International Film Festival
Dates: 3/25 - 3/29
Known as one top 10 film festivals in the world, the Sonoma International Film Festival returns this March and April. Running for more than 20 years and featuring more than 90 different independent movies the Sonoma International Film Festival is a must attend during your stay. All shows are at venues around downtown Sonoma.
Schedule in advance as tickets often sell out and there are different prices depending on how many movies, and how many events, you want to visit and you don't want to miss out.
>> Visit their site for this year's schedule of films
California Artisan Cheese Festival
Dates: 3/27 & 3/29
This weekend long event offers a variety of activities for cheese lovers. You can head out on one of the Farmer and Producer Tours where you learn more about the cheese making process. Enjoy one of the seminars or pairing demos or spend Saturday night sampling some of the best at Cheese, Bites and Booze.
Sunday is also full of activities including two Bubbles & Brunch events. The most popular part of the festival is the Sunday afternoon Tasting & Marketplace at the Sonoma County Fairgrounds.
>> Visit their site for tickets and more information
Hotels in Sonoma
If you plan to spend a night or two in Sonoma, make sure to check out the great hotels deals available. You can find discounts on your room rate, free breakfast and more. Click the links below for details.
Booking.com: Save on your Hotel in Sonoma with Booking.com, Planet Earth's #1 Accommodation Site. No booking fees ever!
TripAdvisor: What's the #1 hotel in Sonoma County? Read reviews & find hotel deals on TripAdvisor!
Annual Barrel Tasting
Dates: 3/6 - 3/8 & 3/13 - 3/15
One of the biggest Sonoma events in March is the Annual Barrel Tasting Event. It runs over two weekends in March and offers you the chance to sample a variety of wines including those still maturing in the barrels.
This event is all about the wine (not about food pairing). You will get the chance to not only sample the wines, but also to buy futures. It runs from 11am to 4pm all days.
>> Visit their site for details and ticketing information
Sonoma County Wine Events in March
Alexander Valley Vineyard (3/21): Cyrus Wine Dinner in the Alexander Valley Vineyard caves, 3-course meal paired with AVV wines, dinner prepared by John Ash & Co's Chef Tom Schmidt
Dutton-Goldfield Winery (3/7): Special tasting with Dan Goldfiend, learn about single vineyard wines, taste pinot noir and special pricings on wine purchases, 3 pm to 4:30 pm
Lambert Bridge (3/19 & 3/20): Chef's Table Series, intimate experience with local chefs 12pm to 2pm both days
Martinelli Winery (3/23): Clonal Selections Tasting, special tasting by their winemaker with samples from their clones of their single vineyard Chardonnay and Pinot Noir, 10am to 11:30am
Medlock Ames (3/14): Crab Boil, 1st ever crab boil paired with wines and and more, 4:30 pm to 6:30 pm
Papapietro-Perry: Riedel Wine Glass Seminar - Glass Matters! (3/7), learn more about their glasses and which wines to serve with each one, runs from 10:30am to 12:30pm with a small chese reception after, you will also take home your four glass set of Riedel Wines after the seminar
Passalacqua: Barrel tasting (3/7 & 3/8), sample wines from the barrel and pick up some wine futures, enjoy some of their tasty paella
2019 Events
All of these events are from 2019 as many of the wineries are still in the process of planning their events for 2020. This will give you an idea on the events that will happen this month. I'll update them as soon as they start to announce event dates and details.
Amphora Winery (3/6, 3/7, 3/8 and 3/13, 3/14, 3/15): Futures tasting and sales with the Winemaker, enjoy barrel tasting and new releases led by the winemaker Rick Hutchinson and staff, 11 am, 1 pm or 3 pm
Buena Vista Winery (3/21): A Night of Comedy with Jenny Zigrino, live comedy, wines and small bites for purchase, picnic and tables available, doors open at 6 pm and show starts at 7 pm
Family Wineries: St. Patrick's Corned Beef Sliders (50% of the Price will be donated to Redwood Empire Food Bank) (3/17), enjoy tasty corned beer sliders (2 sliders each) and 5 wines for tasting
Muscardini Cellars: Rosato Release Party (3/9), stop by to sample the new release, enjoy small bites, and more
Red Car: Rose Release Party (3/16), their biggest party of the year, live music, rose tasting and the The Bodega Food Truck, runs from 11am to 4pm
Seghesio Family Vineyards: Bootleggers Bash (3/1), Seghesio is one of only a few wineries to survive prohibition and it's time to celebrate their success over the last century, food, wine, and more, don't forget your secret password to get in the door
Valley of the Moon: Crab Feed (3/9), runs from 5pm to 8pm
Events in Santa Rosa in March
You will find a variety of fun events in Santa Rosa this March. These are some of my top picks.
Cloverdale Fiddle Festival
Dates: 3/7
The Cloverdale Fiddle Festival is a one day even that started as a way to spread the history, and love, of fiddling to anyone that enjoys it. In addition to listening to live music all afternoon long, this is one of the Sonoma events in April where you get the chance to watch as contestants complete against each other and a winner is selected at the end of the day.
Professional bands will also be on hand and playing throughout the event. Tickets are all general admission and children under 6 are free.
Sonoma Wine Tasting Deals
In addition to all of these fun Sonoma events in March, you will also find some great wine tasting deals all around the county. Here are just a few of the top deals currently offers.
Battaglini Winery & Vineyard: $5 Buys You a Coupon for $5 Off a Wine Tasting for Two Plus 20% Off a Bottle of Wine, near Santa Rosa, check for availability


Harvest Moon Estate And Winery: Save up to 40% off wine and cheese tasting plates for one, two or four people, near Santa Rosa, check for availability


Williamson Wines: Wine and Food Pairing for Two or Four at Williamson Wines in Healdsburg (Up to 48% Off). Check for deal availability.
*Note: Most deals last for 120 days after purchase, so make sure to check the exact terms before purchasing.
More Fun Things to Do