Sonoma Events in February 2019
Wine Tasting, Festivals, and Other Things to Do
Some of the best Sonoma events in February 2019 include festivals, wine tasting activities at local wineries, and a big open house for the Eighth Street Wineries.
Top picks include the Great Sonoma Crab & Wine Fest, the popular Cloverdale Citrus Festival, and the Sonoma Steelhead Festival.
To help you prepare for your visit, I've also included some tips on where to find hotel and wine tasting deals.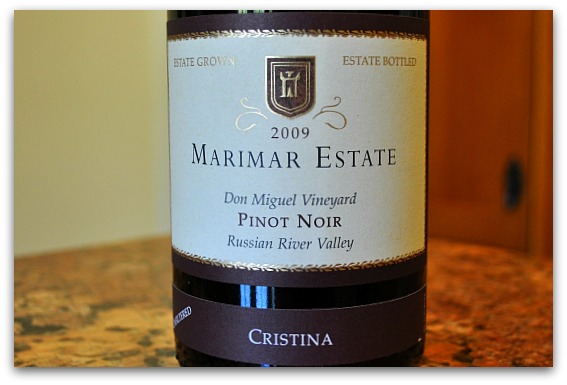 Disclaimer: I receive a small commission from some of the links on this page.
Great Sonoma Crab & Wine Fest
Date: 2/2
Head over to the Sonoma County Fairgrounds - Hall of Flowers & Grace Pavilion for the 29th Annual Great Sonoma Crab & Wine Fest. This event features a reception, a crab dinner, and both a silent & live auction.
At the reception, you can enjoy award winning Sonoma wines paired with appetizers created by top local chefs. You can also walk around to check out all the great goodies for the silent auction.
The Crab Feed starts at 6:30pm where you will feast on Sonoma Coast crab as well as dozens of side dishes. This is also when the live auction will take place.
The entire event starts at 4pm and all proceeds benefit the Sonoma County Farm Bureau's agricultural education activities.
>> Visit their site to learn more and for ticketing details
Eighth Street Wineries Open House
Date: 2/23
Spend your day in Sonoma checking out the Eighth Street Wineries during their annual open house. The event features tastings and pairings at eight premier, boutique wineries.
These wineries are so close together that you can simply park and then stroll from one to the next. You'll get the chance to take a behind the scenes look at their production facilities as well as sample their amazing wines.
It's a unique opportunity as many of these wineries are not usually open for public tastings. You will find the Eighth Street Wineries about five minutes away from the Sonoma Plaza, just off East 8th Street.
The event runs from 12pm to 4pm with doors open until 4:30pm so you can pick up any wine you purchased before you go.
>> Find tickets on their website
Hotels in Sonoma
Do you plan to stay for awhile are you enjoy these fun Sonoma events in February? If so, make sure to check out the great hotel deals online. Click the links below to compare prices and read recent guest reviews to help you find the right place for you!
Booking.com: Save on your Hotel in Sonoma with Booking.com, Planet Earth's #1 Accommodation Site. No booking fees ever!
TripAdvisor: What's the #1 hotel in Sonoma County? Read reviews & find hotel deals on TripAdvisor!
Luther Burbank Center for the Arts
You will find a lot of fun things to do at night in Sonoma. One of my favorites is the performances at the Luther Burbank Center for the Arts in Santa Rosa. You will find everything from comedy to symphony performances here. Here are some of the top Sonoma events in February at the Luther Burbank Center for the Arts.
Sonoma County Wine Events in February
deLorimier Winery (2/16): Two Wine & Food Pairing Sessions at 11:30am and 2:30pm, intimate experience with deLorimier wines paired with local, seasonal dishes, only 14 people per session
Family Wineries (2/16 & 2/17): Valentines Weekend Wild Mushroom Bisque and Chocolate Special Bite, sample specially made wild mushroom bisque alongside 5 wines, from 11am to 4pm each day
Gary Farrell Winery (2/23): Annual Crab Dinner, a fun annual event in their barrel room, meet with their winemaker, their general manager and other Gary Farrell fans, sit down for a tasty meal paired with very limited library wines (Pinot Noir and Chardonnay), reservations required (866.277.9463)
Gundlach Bundschu (2/25): Sharon Van Etten in concert in the Historic Red Barn, doors open at 6:30pm and the show is at 8pm
Jacuzzi Wines (2/17): Chinese New Year's Celebration, celebrate the year of the pig, Lion and Dragon dances, Chinese Banquet and Pig Roast with Jacuzzi wines, live and silent auctions, fund-raiser for the Wine Country Chinese Legacy Project
Jordan Winery (2/9): Valentine's Dinner, reception with sparkling wine, then you will head into the historic oak tank room for a 7-course meal paired with Jordan wines, 5:30pm to 9:30pm
Muscardini (2/9, 2/10, 2/16, 2/17): Pairin' with Karen, Wine & Chocolate, small group pairing event as you sample delicious chocolates with Muscardini wines, starts at 12pm each day and is only open to 8 people per session
Papapietro-Perry (2/16): Rose Release & Hog Island Oysters! sample their 2018 Rose of Pinot Noir with Hog Island Oysters, available from 11am to 4pm
Paul Mathew (2/2): Mushroom Foray, you will hike and forage for mushrooms and then enjoy a tasty lunch with Paul Mathew wines, starts at 11am
Seghesio Family Vineyards (2/14): Valentine's Day Dinner, dine among the oak barrels in their cellar, 4-course candlelight dinner with a variety of Seghesio wines including a rare library vintage, starts at 6pm
Wine Tasting Deals
In addition to all of these Sonoma events in February, you will also find some great wine tasting deals through Groupon. These are just a few of the top deals currently running.
Battaglini Winery & Vineyard: $5 Buys You a Coupon for $5 Off a Wine Tasting for Two Plus 20% Off a Bottle of Wine, near Santa Rosa, check for availability


Harvest Moon Estate And Winery: Save up to 40% off wine and cheese tasting plates for one, two or four people, near Santa Rosa, check for availability


Williamson Wines: Wine and Food Pairing for Two or Four at Williamson Wines in Healdsburg (Up to 48% Off). Check for deal availability.
*Note: Most deals last for 120 days after purchase, so make sure to check the exact terms before purchasing.
Cloverdale Citrus Fair
Dates: 2/15 - 2/18
One of the oldest fairs in California, the Cloverdale Citrus Fair is a place to learn all about the citrus business in Sonoma County. As one of the top Sonoma events in February, you will also find a variety of other fun things to do at this festival.
You can see exhibits created out of citrus fruits, spend some time on the carnival rides, and enjoy a variety of entertainment. As with almost all Sonoma events in February, you can also sample local wines and enjoy lots of tasty fair food.
The event also includes a parade (Saturday at 11am), a talent show (Sunday at 12:3pm), and a several competitions. All events are held at 1 Citrus Fair Drive in Cloverdale.
Santa Rosa Tattoos and Blues
Dates: 2/22 - 2/24
The Flamingo Resort in Santa Rosa is once again the location of this year's Santa Rosa Tattoos and Blues Festival. For three days, you can meet with tatoos enthusiasts from around the world.
Dozens of tattoo artists will be on hand for those looking to add another tattoo or touch up one that has faded. You can also enjoy live music all weekend long as well as local food and drinks.
>> Visit their site for more details and ticketing information
Sonoma Steelhead Festival
Date: 2/9
Spend the day at Lake Sonoma and enjoy several family friendly activities during the Sonoma Steelhead Festival. The event helps to raise awareness of the importance of this large freshwater lake in Sonoma County.
The event offers you the chance to visit the fish hatchery where you can see dozens of Steelhead fish. You can also sample local wines, beers, and gourmet treats from some of the best food trucks.
The event runs from 10am to 4pm.
More Fun Things to Do in Wine Country