SF Bay Area Events in September 2019
Theater, Concerts, Sporting Events & More Things to Do
NOTE: On December 6, San Francisco (and a few surrounding counties) will once again be on a stay-at-home order. This will last indefinitely. Click here for more information.
My calendar of SF Bay Area events in September includes theater, sporting events, and live music shows. You will also find dates for festivals, street fairs, and other fun things to do.
I've included options in San Francisco, Oakland, San Jose, and Berkeley. You will also find options further away including Napa, Sonoma and Monterey.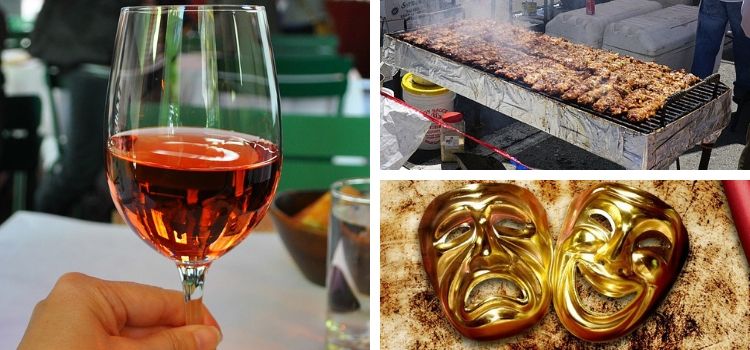 Disclaimer: I receive a small commission from some of the links on this page.
Labor Day Weekend
Dates: 8/30 - 9/2
You will find a wide variety of Labor Day Weekend activities in the SF Bay Area. Some of the most popular include the Sausalito Arts Festival, Shakespeare in the Park, and special cruises around the SF Bay.
You will also find several sporting events this weekend including college football and professional baseball.
>> Read on for more on what to do this Labor Day Weekend
Hamilton & Other Theater Performances this Month
Dates: All month long
Hamilton is on stage at the Orpheum Theater this month. It's one of the biggest SF Bay Area events in September and tickets are going fast!
It's the story of Alexander Hamilton and features all non-white actors. With numerous awards, this is a must see this month.
You will also find shows at the Golden Gate Theater in SF, the Berkeley Rep and theaters throughout the Bay Area.
Find tickets to Hamilton for this month by clicking on the dates below.
>> Find a full list of theater shows around the bay
Find discounted theater tickets for shows all around the SF Bay Area. Many of these are up to 50% off the full priced tickets.
9/12 - 10/5: Caroline, or Change at the Victoria Theater in San Francisco
9/13 - 9/29: The Humans at the Novato Theater Company
9/20 - 10/6: Mamma Mia! at the Berkeley Playhouse
Oakland International Film Festival
Dates: 9/19 - 9/28
This year marks the 17th anniversary of one of the largest SF Bay Area events in September--the Oakland International Film Festival. You can enjoy a variety of excellent independent works from around the globe at venues all over the East Bay city of Oakland.
Attend the screenings, filmmaker panels, networking events, and more to celebrate five days of amazing shorts, documentaries, and feature films created by local and international artists.
>> Find more information on the festival website
Sausalito Art Festival
Dates: 8/31 - 9/2
If you are looking to enjoy the day with over 30,000 art, music and food lovers in the gorgeous city of Sausalito, just across the Golden Gate Bridge from San Francisco, The Sausalito Art Festival is going to be added to your list of SF Bay Area events in September.
Featuring more than 20 bands, 250 artists, and loads of food and beverage vendors, you will be sure to enjoy yourself and you can even bid on prizes at the silent auction.
This event starts on Saturday and runs through Monday every Labor Day Weekend. I suggest buying tickets in advance and not having to wait in line as it is a very popular event and you want to have as much time as possible to relax and enjoy your time at the Sausalito Art Festival.
>> More about the Sausalito Art Festival
Bay Area Baseball: Giants & A's
Dates: Several in September
Another one of the top SF Bay Area events in September is baseball! We have two professional teams in action this month--the San Francisco Giants and the Oakland Athletics.
SF Giants
The Giants play teams such as the St. Louis Cardinals, the NY Mets and their archenemies, the Los Angeles Dodgers. The Giants play in one of the most beautiful parks in all of the league.
Make sure to wear layers as weather can change quickly and don't forget to try the locally brewed beer by Gordon Biersch and the incredible garlic fries!
Here are their upcoming games in September.
Oakland A's Baseball
Take a quick ride to the other side of the bay and check out the Oakland A's baseball team. Every year, the A's play teams like the NY Yankees, the Boston Red Sox, and their interstate rivals, The Los Angeles Angels.
Oakland is known for its warm weather and during the month of September they play about 12 games, so you have a chance to see your favorite team play against the hometown boys.
Calistoga Wine Experience
Dates: 9/7
Serious wine lovers, and people just wanting to try something new, this is one of the SF Bay Area events in September that you want to experience for yourself.
Over 40 different local wineries will be pouring their best vintages and you can meet the winery owners and the winemakers as you enjoy the day. If you want to relax and sit back, feel free to enjoy the live music during the event.
>> Find out more including a full calendar of September events for Napa
Bay Area Football
Football fans are in luck since there are two different bay area NFL football teams that play during the month of September.
The San Francisco 49ers are now located in Santa Clara which is just south of San Francisco. The Oakland Raiders are just across the SF Bay and both teams play 1 or 2 games during the month of September.
You will be sure to see one of these teams play since one will always play at home while the other is on the road. Between the two teams, you'll see them battle against the Seattle Seahawks, the NY Giants, the Dallas Cowboys and all the others NFL teams that come to town.
Stanford and UC Berkeley
In addition to our two NFL teams, both Stanford University and UC Berkeley have games this month also. They will take on other Pac-12 teams at home several times this month.
Click the links below for discounted tickets to certain games this season.
See Stanford University football tickets at a discount on Goldstar.
Find UC Berkeley football tickets at a discount on Goldstar.
Monterey Jazz Festival
Dates: 9/27 - 9/30
The legendary Monterey Jazz Festival is one of the SF Bay Area events in September that cannot be missed if you are a serious music fan. Over the 60 plus years of this festival, headliners have included Chick Corea, Herbie Hancock, Regina Carter and many more.
With over 500 artists, 100 hours of music and eight different stages, you will be sure to get your fill of music, food, and fun events. The Monterey Jazz Festival always takes place on the third Saturday of September.
>> Find out more and other fun events in Monterey this September
Oakland Pride
Date: 9/8
Come out and show your pride in Oakland at this annual event. Located in downtown Oakland, the parade starts at 10:30, while the festival starts at 11 am and ends at 7 pm.
Being that this is an all ages event there is a children's carnival area for them to play in and there is even a toddler's zone too. The festival always has a star singer and entertainer for everyone's enjoyment and fun.
Last but not least, there is great food and other exhibits that are related to Pride. The parade is free for all to attend but the festival does have a fee.
Eat Real Fest
Dates: 9/21 - 9/22
If you love your food and want to explore all that the East Bay has to offer, this is one of the SF Bay Area events in September that you will want to check out.
Located in Jack London Square, this three-day festival is jam packed with loads of sustainably sourced food, locally brewed and created drinks and some of the best local street food that can be found anywhere.
The festival is free to attend, and all street food at the event costs 10 dollars or less, so you will be able to find something your taste buds will love.
>> Visit their site for more details
Belmont Greek Festival
Dates: Labor Day Weekend
OPA! One of the classic Labor Day party events in the south bay of San Francisco is the Belmont Greek Festival. Three days of fun, drinking, dancing and the best food around is yours to enjoy at the Church of the Holy Cross.
This event features church tours, exhibits that are dedicated to the Greek culture, live music, and even a classic Greek play.
If you are looking to pick up some pieces of art for yourself, there is the agora (marketplace) for you to check out. Since this is an all ages festival, there is a kid's zone for the little ones.
>> Visit their site for details
Santa Cruz Greek Festival
Dates: 9/6 - 9/8
Santa Cruz is known for the amazing beach, and The Boardwalk, but another reason to visit is their Greek Festival. This three-day event starts on Friday night at 5 pm and runs until Sunday night at 7 pm.
Located in downtown Santa Cruz, this annual festival has been voted the best street festival in Santa Cruz County. As would be expected, there is more dancing, drinking, eating, exhibits and performances than you could imagine during this festival.
If you, or your family, wants to really become a part of the fun, they even have dance lessons for all ages!
Mountain View Art & Wine Festival
Dates: 9/7 & 9/8
This two-day festival in the heart of Silicon Valley is a celebration of everything related to arts and wines in the south bay. This event brings together over art pieces from 500 of America's best artists.
The food is delicious and so varied that there is something for everyone's taste. Not only is there premium wine selections, but many breweries will be in attendance and there will be sangria and cocktails if you would prefer those.
There is live music during the weekend, with each day having a special theme to it, and lots of room to dance. If you are a sport's fan, you are in luck, since they have giant TV screens playing NFL football and Major League baseball games during the festival.
Capitola Art & Wine Festival
Dates: 9/14 & 9/15
The gorgeous beach front city of Capitola is home to this magnificent art and wine festival. This family centered event has over 160 artists and vendors each year and over 22 wineries all located in the Santa Cruz mountain area.
Being that Capitola is located ocean side, you will be able to taste some of the best seafood you could ever imagine fresh from the sea.
Both days include dance performances, live music, and even a traveling magician to entertain you and the kids. Speaking of kids, there is a special kid's area for them to play around at when you need a break from all the fun.
Santa Clara Art & Wine Festival
Dates: 9/14 & 9/15
Another of the SF Bay Area events in September that is always a fun time is the Santa Clara Art & Wine Festival. Set in the heart of Santa Clara's Central Park, this annual event is attended by over 50,000 people each year.
Featuring both regional and national artists showing their best art pieces, food from all over the world, wineries and breweries from the local region, you are sure to find everything you'd like to eat, taste and buy.
Kids are welcome and there is the much-loved Kid's Kingdom for them to play at during the festival.
Santa Cruz Mountain Sol Festival
Dates: 9/20 - 9/22
Located in the picturesque Santa Cruz Mountains the Sol Festival is a three-day festival full of music, food, and enjoyment. Headliners have included acts such as George Clinton & Parliament, Ozomatli, Michael Franti & Spearhead among many others.
The event is at Roaring Camp Meadows in Felton, CA.
Solano Avenue Stroll
Date: 9/8
For more than 40 years, the Solano Avenue Stroll has been one of the most enjoyable of the SF Bay Area Events in September. Making sure to wear your walking shoes as this event covers over 1 mile of the street and starts with their fun parade on Sunday at 10am.
With over 50 food booths, 50 entertainers, and loads more non-profits and artisans, this event has something for everyone. Also make sure to visit the other businesses that are regularly located on Solano Avenue as they have so much to offer and you don't want to miss their wares and specialties.
There are also rides and areas for kids.
CrunchyRoll Expo in Santa Clara
Dates: 8/30 - 9/1
If you are into anime, cosplay, and manga, then the CrunchyRoll Expo cannot be missed. Crunchyroll is the world's largest online home for anime and this 3-day expo will bring together some of the best artists, biggest fans, and best movies from all over.
With over 100,000 square feet of space for the convention, you will have more than enough to see and do all weekend long. You are encouraged to cosplay, but you don't need to if you don't want to. Just come and enjoy this incredible event. There are differing levels of tickets available so make sure to check and see which is the best for you.
>> Find tickets and learn more on their site
Russian River Jazz & Blues Fest
Dates: Postponed for 2019 due to spring flooding, will return in 2020
Located on the beautiful Johnson's Beach in the quaint town of Guerneville, this two-day event is one of the best of the SF Bay Area events in September. This is the place to be If you are looking for great music, great food and a great location.
This annual event has been home to headliners like Charlie Musselwhite, The Doobie Brothers, Chaka Khan and many others.
The event has a wine pavilion, a food court, and since it is on the Russian River's Johnson's Beach, rentals of canoes, kayaks and umbrellas and other items to make your weekend the best.

Follow SFTourismTips on Facebook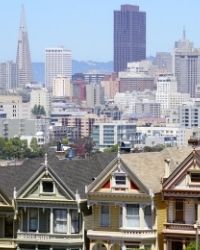 On my Facebook page, you will find more great information about planning your San Francisco vacation.
It includes tips, must see attractions, and other fun details.
Click the link below to check it out. If you enjoy the page, give us a like.

More Fun Things to Do Around the Bay Area