Santa Rosa Wineries: 17 Top Picks in Northern California

by Jill Loeffler  •

Published: April 26, 2023
Are you looking for the best Santa Rosa wineries? My list offers some of the best options right near this popular Northern California city.
Santa Rosa is just over an hour north of San Francisco. It features dozens of places to go wine tasting within minutes of its cute historic downtown.
My top picks include those serving Pinot Noir, Chardonnay, and other tasty, local varieties.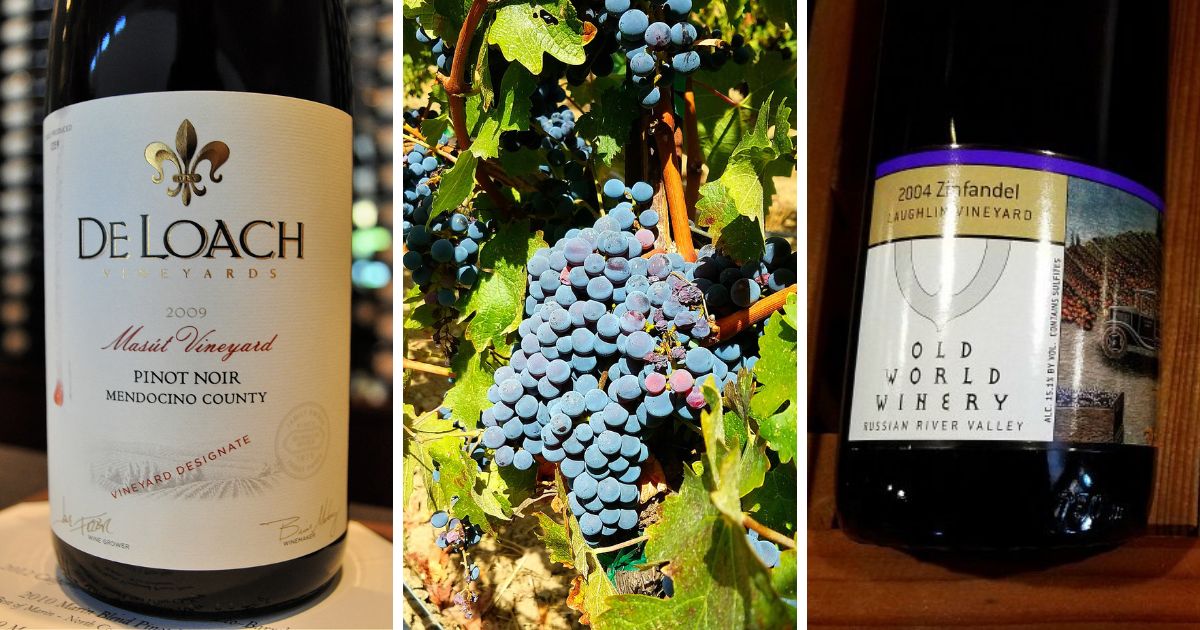 Disclaimer: I receive a small commission from some of the links on this page.

1. Inman Family Wines
As you'll soon find out, many Santa Rosa wineries take advantage of the ideal growing conditions, and Inman Family Wines is a prime example. Occupying a wonderful spot in the Russian River Valley, this traditional winery is known for its pinot noir and sparkling wines. The vineyards are truly a joy to visit.
An environmentally mindful winery, Inman Family Wines recognizes the need to care for the environment while growing and ensure that they continue to farm the land for decades.
The vineyard has produced award-winning wines that you can buy to take home. It is strongly recommended that you book tasting sessions in advance as this is a popular weekend destination. It is a great start to your Sonoma wine exploration, with much to come.
With tastings from Thursday to Monday from 11 am, enjoy the spectacular scenery and sample some fine Sonoma County wines, then check out the shop and stock up on fine wine. They are located at 3900 Piner Road in Santa Rosa.
2. Hanna Winery
Located in the beautiful Russian River Valley - fertile vineyard land - is Hanna Winery, well known for its fine pinot noir and other varieties. The destination of choice is the Russian River Tasting Room - there are other locations, too - where you can relax in comfortable surroundings and sample a flight of Hanna wines in the company of an expert.
The picnic area is a delightful place to spend some time with wine and a picnic, taking in the beautiful views of the valley and the vineyards. The hour-long seated tasting session in the Russian River Tasting Room is an excellent experience, and you will get to try wines modeled from different regions around the world, including Burgundy in France.
This friendly and welcoming vineyard is typical of the many Santa Rosa wineries. Still, each one has its own unique identity, and at Hanna Wines, that shines through in the dedication to quality. Reservations are required for wine tasting.
Their tastings are seven days a week, and they are open from 10 am to 4 pm. Hanna Winery is located at 5353 Occidental Road on the way west to the Sonoma coast.
3. Old World Winery
Like many of the Sonoma County wineries, Old World Winery focuses on growing quality grapes and making fine wines while striving to preserve and improve the environment. After all, nothing is more critical to a vineyard than the soil and climate conditions.
A family-owned winery, Old World Winery is a delight to visit, occupying a tranquil spot in the Russian River Valley, where grape vines thrive. With a commitment to small quantity runs, this vineyard has an air of exclusivity and one where tasting sessions are an experience to savor.
Sample wonderful wines of many varieties, enjoy a tour of the beautiful vineyards, and then choose your wines to take home. Book now, and you won't regret it.
They are located at 850 River Road in Fulton, just a bit north of Santa Rosa. The tasting room is open Thursday, Friday, and Saturday strictly by appointment only. We can't recommend this delightful winery highly enough.
Fun fact: My husband, Aram, went to school with the winemaker. Say hi and that you learned about them from SF Tourism Tips when you stop by.
Fun Things to Do Around Santa Rosa
4. La Crema Estate at Saralee's Vineyard
La Crema Estate at Saralee's Vineyard is a highly regarded winery with many visiting options. Well known for its short-run high-end wines, you will not want to miss coming here on your visit to see Santa Rosa wineries.
Producing a series of superb pinot noirs, chardonnays, and sparkling wines, this historic Santa Rosa vineyard features a beautiful 100-year-old barn as part of the architecture. You will learn about the vineyard's history and winemaking in the region.
Recommended is the 'Nine Barrel' range of exquisite pinot noir and chardonnay, carefully made from nine barrels. These are a perfect example of Russian River Valley wines at their very finest.
Tastings are by appointment only and are highly recommended. Choose from a standard tasting session, where you will sample six fine wines on a delightful patio with stunning views and a full tour and sampling session.
They are open seven days a week and start at 10 am and end at 4 pm. Visit them at 3575 Slusser Road, about 10 minutes north of Santa Rosa in the quaint town of Windsor.
5. Hook & Ladder Vineyards and Winery
First planted in 1905, Hook & Ladder Vineyards and Winery is among the longest-established wineries in the Russian River Valley. It occupies what is considered one of the prime locations in wine country. Established by a family who has deep wine-making roots of their own, the vineyards are a spectacular example and a fine sight to view.
Specializing in limited-production fine wines, the vineyard and winery are highly regarded for red and white wines from various varieties of grapes.
Tasting sessions should be booked in advance and are an excellent opportunity to sample a selection of Hook & Ladder's fine wines in one of the most charming tasting rooms in the valley.
Open Wednesday through Monday from 11 am to 5 pm for visitors; you can tour the extensive vineyards and get an idea of the work that goes into growing vines for quality winemaking. Visit them at 2134 Olivet Road, about 15 minutes west of downtown Santa Rosa.
Note: It is just a few blocks from Harvest Moon Estates & Winery so you can do both easily on the same trip.
6. DeLoach Vineyards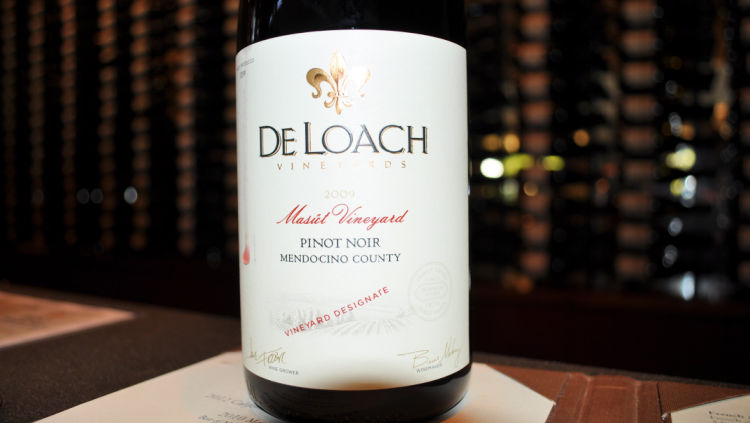 I make no secret that DeLoach Vineyards is among one of my favorite Santa Rosa wineries. The pinot noir here is simply sublime, and I strongly recommend you book a tasting to sample it yourself. The stunning Russian River Valley is the setting for this excellent winery, and the views of the vineyards are nothing short of spectacular.
Tastings are available Thursday through Monday, and it is essential to book ahead.
Also exciting is the special Vine-to-Bottle Winemaker Dinner, an experience like no other in which you enjoy a meal and wines from the various grapes that this established vineyard cultivates.
Visiting DeLoach Vineyards is always a delightful way to enjoy the sights of wine country, and you will be impressed by the standard of the wines made here. Book now, as you do not want to miss out on one of the finest wineries in the valley.
It is located at 1791 Olivet Road, and its hours run from Thursday to Monday, opening at 10 am and closing at 4 pm.
7. Carol Shelton Wines
Carol Shelton has been passionately creating some of the best zinfandels produced anywhere in the world since 1978. As people have learned, California is one of the best locations to grow these special vines, and Carol sources grapes from many of the finest vineyards in the state.
She is devoted to organic vines where possible and organic yeast, and her wines are hotly anticipated among wine lovers.
The benchmark "Wild Thing Old Vine Zinfandel" - the name reflecting the over 65-year-old vines and the wild fermentation process the wines used to produce it. This became incredibly popular and spawned others on the label, including "Wild Thing Chardonnay' and others.
These are unique, enjoyable wines that are as natural as it gets.
The Carol Shelton Wines tasting room is located in Sonoma itself, and while not replete with the views that many wineries offer, the wines are the star here. A fee of $20 is required for a tasting session at Carol Shelton, and it is recommended to book ahead as space is limited.
It is open seven days a week from 11 am to 4 pm. Appointments are not required, but they are highly recommended as it is limited space, and you won't want to miss them when you visit here from San Francisco.
8. Donelan Family Wines
A family-owned winery, Donelan Family Wines produces top-quality limited-run wines from various varieties of grapes. One of the smaller wineries in the Santa Rosa region, they offer a choice of boutique wines carefully curated with unmatched taste and quality.
With three members of the Donelan family involved in the winery, this truly is a collective effort, and the results are generally stunning. The Donelan family aims to ensure that every vintage of every variety is spot on, and they have a reputation for perfection.
Currently offering tastings and visits to Wine Club members and existing customers due to time and space constraints, it is worth keeping an eye on the website for when they open up to the general public. If and when you can taste there, it will be one of the best wine-tasting experiences ever. The tasting room is a comfortable and friendly place.
They are located at 3352-D Coffey Lane in Santa Rosa.
9. Paradise Ridge Winery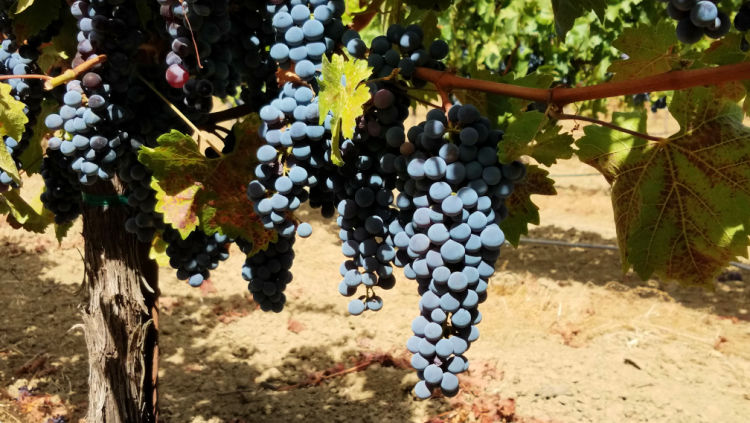 A prime spot in the Russian River Valley is where you will find Paradise Ridge Winery. Offering a wide variety of wines, including shiraz, sauvignon blanc, cabernet franc, and more, this fine winery is a popular choice for wine tasting sessions and offers three different options.
Sample superb Paradise Ridge wines from a veranda with stunning views over the valley and watch the glorious sunsets with the standard wine tasting experience. Or you can enjoy a more exclusive 'Reserve Tasting Experience' where you can try some of the wineries' more limited vintages.
Paradise Ridge is certainly one to note for your Santa Rosa wineries tour, so get in touch early and ensure you have a space booked for your chosen wine tasting experience. They are open seven days a week from 10 am to 5 pm and are located at 4545 Thomas Lake Harris Drive.
10. Harvest Moon Estate & Winery
Especially regarded for its zinfandel, pinot noir, and gewurztraminer vintages, Harvest Moon Estate and Winery is a boutique winery located in the perfect surroundings of the Russian River Valley. This is the heart of the wine country, where some of the finest vines in the world are grown in perfect conditions.
A family-owned and run winery - the Pitt family has grown here since the late 1970s - Harvest Moon is a wonderful winery to visit, and such is the quality of the wines we are sure you will head home with a bottle or two!
Harvest Moon offers a choice of tasting sessions, including large groups, and we like the 'Wise Wine Weekdays,' which offer a discounted tasting session for those over 55. Booking ahead is essential as space is limited, especially if you have a large group.
They are open from 11 am to 5 pm seven days a week and are located at 2192 Olivet Road. Note: It is just a few blocks from Hook & Ladder Vineyards and Winery, so that you can do both easily on the same trip.
11. D'Argenzio Winery and Tasting Room
With a mixture of Sonoma County wines and fine wines from Italy at the heart of its tasting sessions, D'Argenzio Winery and Tasting Room offers an experience with a difference. Occupying the family's old cabinet shop, this boutique winery now produces fine vintages.
With delicious wines that include varietals such as cabernet sauvignon, zinfandel, and syrah, the winery reflects the Italian heritage of the family who owns the business. You can tell they are passionate about wines. They are also passionate about rock 'n' roll, as evidenced by the series of exclusive wines produced in memory of Quiet Riots' and Ozzy Osbourne's late legendary guitarist Randy Rhoades, the sister of Kathy Roades D'Argenzio.
The tasting room in downtown Santa Rosa, located in Vintners Square, is a beautiful place to sample some of these fine wines and enjoy a relaxed session. Book ahead, as space is limited and tastings are popular.
They are located at 1301 Cleveland Avenue in Santa Rosa and are open Saturday and Sunday only.
12. St. Francis Winery & Vineyards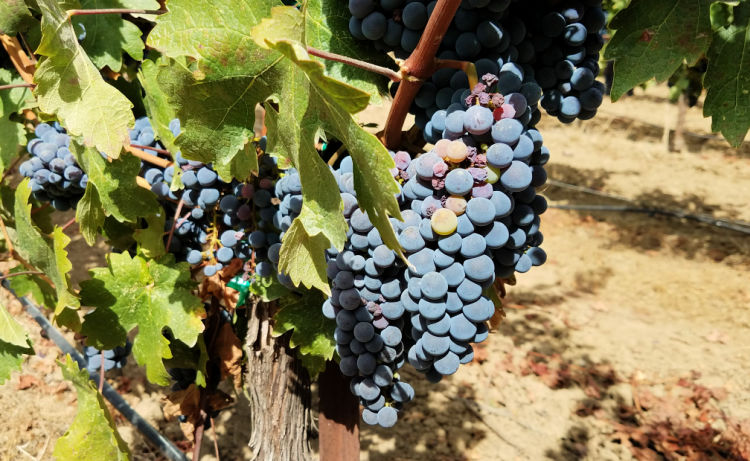 St. Francis Winery and Vineyards not only produces some of the finest wines from Sonoma County but also offers a variety of tasting experiences, plus vineyard tours and adventures. The shop includes wines of many varieties, lovely wine pairings, gift sets, and more.
Their vineyards are well-established and can be viewed when you book a tour. Wine tasting sessions are held in delightful tasting rooms and are recommended. The best way to get to know the wines from St Francis is to book one of the "Tasting Flights" sessions, where you sample a selection of fine wines from the winery.
Large groups can be accommodated, and the winery is an excellent choice for a day out in the wine country. Once you have enjoyed your time in the surrounding vineyards and taken the winery tour, you can visit the shop and purchase wines and gifts.
They are located at 100 Pythian Road, about 20 minutes east of downtown Santa Rosa, and it is a gorgeous drive to get there. They are open seven days a week starting at 10:30 am, with the last reservations at 3:30 pm.
More Great Places for Wine Tasting Nearby
13. Martinelli Vineyards & Winery
The Martinelli family began growing in their vineyards in the late 1880s, and today, Martinelli Vineyard and Winery is run by the sixth generation of the family. As a family-owned winery, the emphasis is on consistently good quality wines, and they certainly achieve that aim through their reputation. Visit, and you may see the Martinelli children helping in the vineyards to help carry on the family tradition.
With a fine choice of zinfandel, syrah, Muscat of Alexandria, chardonnay, and other varieties, a tasting session is a must if you want to discover what Martinelli is about. They produce only limited-run wines and select the finest quality fruit from the vineyards in this wine region.
The tasting rooms are open from 10 am Monday to Sunday and occupy the vineyard's iconic red hop barn. This intimate tasting experience allows you to sample some of the fine wines in the region. You can also enjoy a tasting experience on a charming terrace with fine views. Walk-ins are welcome, but book ahead to be sure.
Martinelli Vineyards is located at 3360 River Road, about 15 minutes northwest of Santa Rosa.
14. Matanzas Creek Winery
Renowned for its fine sauvignon blanc and incredibly complex red wine blends, Matanzas Creek is in the remote Bennett Valley, a stunning slice of Sonoma County. Founded in 1977, the winery also produces limited runs of other varieties, but it is with those mentioned that it has forged a strong reputation for quality wines.
The beautiful lavender gardens of the winery are also an attraction, but it is the tasting room you want to visit. The Matanzas Creek "Comparative Tasting" experience allows you to explore the estate and winery and sample a flight of five fine wines in a delightful setting with beautiful views.
You can also enjoy a picnic experience or the exclusive "Collector's Tasting," where you can sample the latest vintage alongside its library equivalent and see how these fine wines change with age.
Always book ahead, as space is limited, and you don't want to miss out on an excellent wine-tasting experience. They are located at 6097 Bennet Valley Road, about 15 minutes southeast of downtown Santa Rosa.
15. Battaglini Estate Winery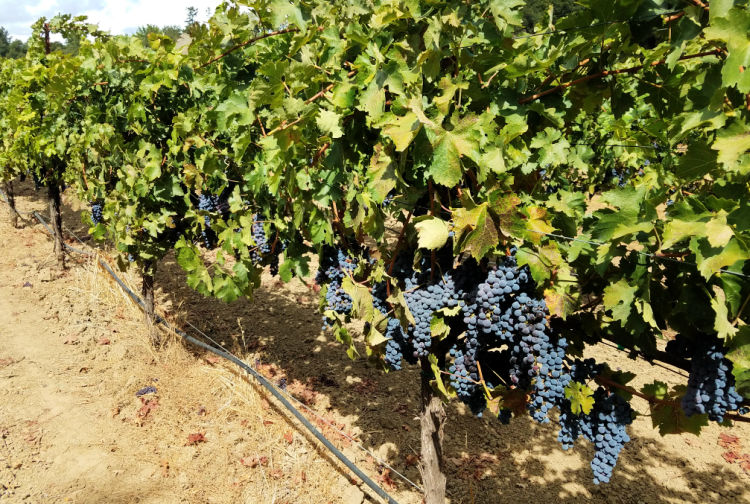 The family-owned Battaglini Estate Winery features vines dating back to 1885, making them among the oldest such plants in California. Occupying a quaint spot in the prime vine growing area of Sonoma County, the Italian origin of the family shines through in the superb wines such as petite sirah, rosato, and zinfandel varieties.
Producing consistently quality wines, the tasting experience at Battaglani Estate is to be savored and enjoyed. Tasting sessions are held by appointment only, and we strongly recommend you set aside some time to experience one. The charming and friendly Battaglani family will happily guide you through a flight of their finest and tell tales of the history of the vineyards.
Many who enjoy the wine tastings here also join the Battaglani Wine Club and take advantage of discounts and offers on the latest vintages. You will have to call or email them, as that is the only way to make tasting reservations, so book now and enjoy a little taste of Italy in California.
They are located at 2948 Piner Road about 15 minutes northeast of downtown Santa Rosa.
16. Balletto Vineyards
With vineyards in the Russian River Valley and on the west Sonoma Coast, Balletto Vineyards produces a range of fine wines from various varieties of first-class quality grapes. Like many other vineyards and wineries in the region, Balletto is a family-owned affair, and the commitment is to carefully curate wines with an eye on the environment.
Visitors to the vineyards are welcome - booking ahead is essential - and Balletto runs a series of events throughout the year. Tasting sessions allow you to sample some of the best Balletto wines, which are strongly recommended.
Calling in advance allows you to book a time to visit, explore the vineyards, and learn about the history of wine making in California and Sonoma County. They even offer a "B. O. B. 'Balletto on Board' Tram" Tour!
They are open from 10 am to 5 pm daily and are located at 5700 Occidental Road, about 10 minutes west of Santa Rosa.
17. Kendall-Jackson Wine Estate & Gardens
The Kendall-Jackson Wine Estate & Gardens is always a great opportunity for an exciting and rewarding day out. This wonderful estate offers a choice of tasting sessions and wine pairings with food, and not only that, but it is also home to magnificent gardens that visitors can enjoy exploring. Founded in 1974, the estate is committed to producing fine wines and long-term sustainability.
Tastings at Kendall-Jackson allow you to enjoy a variety of wines made from grapes grown in carefully chosen and tended vineyards in several locations. The Estate runs a selection of wine-themed events - usually paired with food - worth booking ahead for.
Tasting sessions include a food and wine pairing, a garden tour and tasting, and a totally fun bocce ball court where you can play and have a glass of wine or two.
They open at 10:30 am, with the last reservation at 3:30 pm. It is located at 5007 Fulton Road, about 10 minutes north of Santa Rosa.
Comments? Questions? Suggestions?
I would love for you to join me in my private Facebook group! 
It's a great place to interact with me and others who know the area well.
You can ask questions, get advice for your upcoming stay, and then share your photos and advice with others when you return home. It's a great community and the fastest way to get answers to those nagging questions about your visit!