Shows in San Francisco
Broadway, Ballet, Tradeshows, & More
NOTE: On December 6, San Francisco (and a few surrounding counties) will once again be on a stay-at-home order. This will last indefinitely. Click here for more information.
Shows in San Francisco include Broadway theater, ballet performances, Cirque du Soleil, and live music. You will also find details on art fairs, craft shows, conferences, and tradeshows.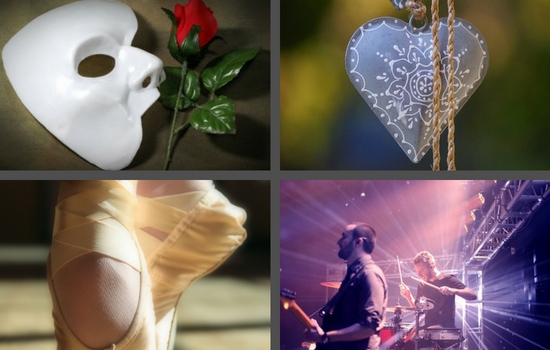 You will find something to do almost every day of the week here. Read on for details on a variety of shows in SF, including tips to find some great discounted tickets.
Broadway Shows in San Francisco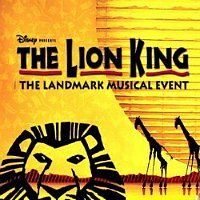 San Francisco has several venues all over town for watching live stage performances, both from local companies and visiting Broadway shows. Each year, throughout the year, you'll find some of the hottest award-winning musicals at the Orpheum Theater, such as Hamilton, The Lion King, and Finding Neverland.
Other popular theaters include the SF Playhouse, the Geary Theater, and the Golden Gate Theater. The great part about the theater scene in SF is that it's diverse, always offering a variety of dramas and comedies in large and intimate settings.
>> Tickets for shows at the Orpheum
>> Tickets for shows at the Golden Gate Theater
>> Calendar of all theater productions in SF
SF Ballet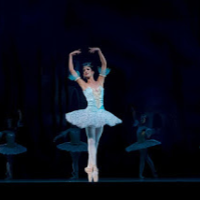 While in San Francisco, do not miss the opportunity to see the oldest ballet company in the U.S. Since 1933, this renowned company of exquisite talent has performed everything from classic ballets like Swan Lake to class tales like Cinderella and Frankenstein.
The SF Ballet offers several programs from January through May, and each December they offers shows in San Francisco of the wildly popular Nutcracker as a holiday treat for audiences of all ages. Shows are at the historic War Memorial Opera House right across from City Hall.
>> Schedule of ballet performances
>> Nutcracker details and a schedule of shows for this year
SF Opera
San Francisco has the honor of being home to the second largest opera company in North America. Like the SF Ballet, the SF Opera performs at the beautiful War Memorial Opera House in the Civic Center. They offer programs both in the summer (May - July) and fall (September - early December), during which you can catch performances of some of the most beloved operas in history: Madame Butterfly, La Boheme, Rigoletto, and more.
Also, every September the SF Opera kicks off the new season by offering a free show in Golden Gate Park.
SF Symphony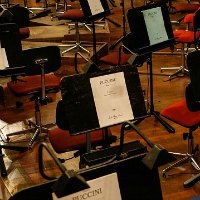 The SF Symphony is world-famous for its stunning performances. It is led by renowned conductor Michael Tilson Thomas, and also invites guest performers and conductors from all over the globe. You can catch these shows in San Francisco year-round at the elegant Davies Symphony Hall near City Hall.
They offer a wide repertoire, from Brahms to Beethoven, Tchaikovsky to Rachmaninoff, Romeo and Juliet, Peter and the Wolf, and so much more. Check out the schedule to find out when they'll be playing your favorite composer, or when different philharmonic orchestras will be visiting from Europe.
>> SF Symphony calendar for this year
Concerts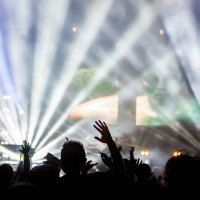 If you love live music, San Francisco is the place for you, with live performances nearly every night at a different venue. The SF Bay Area attracts many big names (like Sia, the Red Hot Chili Peppers, and Kanye West) to large venues, but also offers lots of great local spots that showcase the talent of independent artists.
Some of the most popular concert halls in the city include the Fillmore, the Warfield, the Independent, and the Bill Graham Civic Auditorium. In addition, you'll find several outdoor music festivals throughout the year, including the Treasure Island Music Festival, Outside Lands, and Hardly Strictly Bluegrass.
>> Top concerts in SF and the Bay Area by month
Conferences & Tradeshows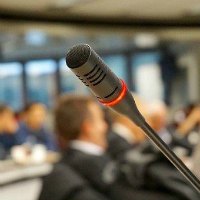 Being the hub of technology, innovation, business, and learning that is is, San Francisco hosts over 100 conventions every year in many different disciplines. There is something for everyone, from yogis and tech fanatics to writers and geographers.
The largest conventions are DreamForce and WWDC (Apple Developers Conference). Click the link below to find out when, where, and how to attend the top conferences in San Francisco.
>> Best annual conferences and tradeshows
Art Shows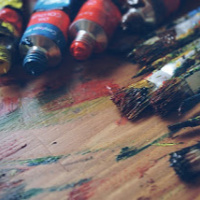 A colorful, eclectic city like San Francisco wouldn't be complete without a vibrant community of artists and unique works on the market. Local and international talent really shine through at the various art shows throughout the year, where you can browse for interesting pieces.
The artwork you will find ranges from contemporary to antique, indigenous to international, textiles to furniture, and of course paintings and jewelry. Check out SF Open Studios, the Startup Art Fair, the Fog Design & Art Fair, and many others for your chance to interact with the artists and purchase something truly original.
Craft Fairs
San Francisco's craft fairs are the perfect place to find great pieces for your home, or to give as gifts to someone special. Lots of these fairs take place around the holidays. You'll find furniture, jewelry, holiday items, and more.
Some events, like the West Coast Craft Fair, even offer workshops in addition to displays by vendors, so you can sharpen your own craft skills and walk away with new ideas. Check out the local talent and pick up something unique to take home with you.
>> Craft fair calendar for this year
Comedy Performances
In San Francisco, you can watch comedy shows almost every night, ranging from big name stand-up performers to local comedians. Enjoy stand-up, improv, or a hilarious musical comedy like SF's famous Beach Blanket Babylon.
And if you are around in January or February, don't miss the large SF Sketchfest comedy festival, offering two weeks of great shows at various venues around town.
>> Calendar of upcoming performances
Cirque du Soleil
One of the biggest shows in San Francisco is Cirque du Soleil. Every other year, they roll into town around mid-November and thrill us with their upbeat performances through early January. Every year, there is a new show and leaves audiences wanting more.
All of the Cirque du Soleil performances are Under the Big Top in the parking lots to the south of Oracle Park.
Monthly Calendars
Find additional shows in San Francisco on my monthly calendars.

Follow SFTourismTips on Facebook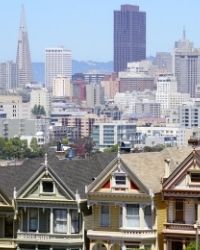 On my Facebook page, you will find more great information about planning your San Francisco vacation.
It includes tips, must see attractions, and other fun details.
Click the link below to check it out. If you enjoy the page, give us a like.

Bay Area Shows
More Fun Things to Do in SF