San Jose Theater 2019
Calendar of Upcoming Performances
The San Jose theater calendar includes a variety of Broadway hits, classic opera shows, and other well known productions. Every year, you can see performances such as Annie, A Christmas Carol, and The Barber of Seville.
My calendar includes the top shows at their four top venues including the City National Civic, Center for the Performing Arts, California Theater, and the Montgomery Theater.
It's easy to get to the theaters from San Francisco or anywhere around the Bay Area. Read on for details the 2019 schedule of performances.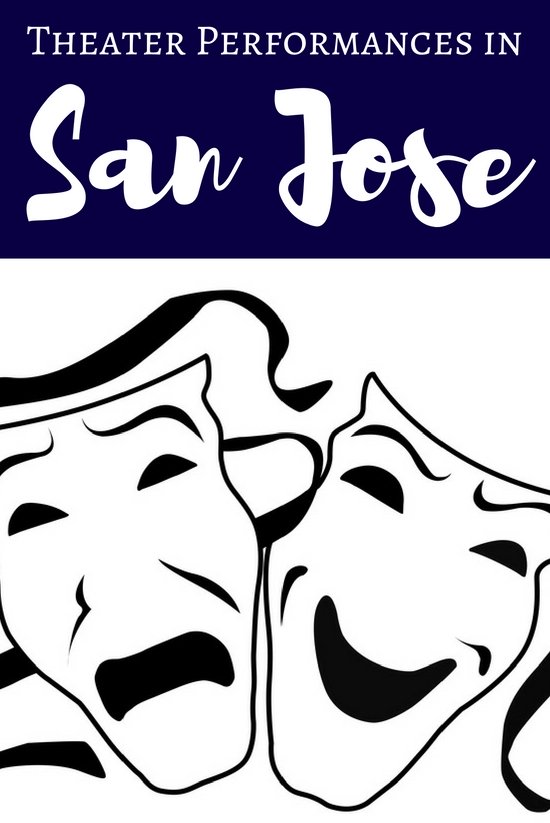 Disclaimer: I receive a small commission from some of the links on this page.
City National Civic
The largest of the four San Jose Theater venues is the City National Civic. First opened in 1936, this historic theater seats up to 2,800 people. It was renovated and reopened in 2012 and includes its historic details as well as modern updates.
The City of San Jose owns the building and renamed it the City National Civic in 2013. Most of the performances here are concerts featuring internationally recognized stars such as Alice Cooper, The Righteous Brothers, and Earth Wind & Fire. You can also see kids shows such as The Wiggles and a variety of other performers all year long.
They offer 5 to 10 shows a month. Most shows run for just one to two nights. It's located downtown at 135 W. San Carlos Street.
Here is the upcoming schedule of shows for the next couple of months for this San Jose theater venue.
February 2019
March 2019
April 2019
Center for the Performing Arts
The Center for the Performing Arts is the next largest San Jose theater. Most of the performances at this theater are traveling Broadway shows such as Wicked, The Book of Mormon, and The Lion King.
It's also where you can see performances by Symphony Silicon Valley and other smaller, local theater productions. It seats around 2,600 people and is at 255 Almaden Boulevard.
Upcoming Broadway Shows
Here is the schedule of upcoming Broadway shows at this San Jose theater.
Something Rotten
January 29 - February 3
Something Rotten is a hilarious story about two brothers trying to write and perform their first play. Set in 1595, they keep running into this other, very popular local writer by the name of Shakespeare. They refocus their efforts to write the world's very first musical.
Cats
February 19 - 24
This award winning play is returning to the San Jose theater stage in February 2019. This singing and dancing extravaganza follows the story of the night when all the cats gather to decide which one of them will be reborn.
Disney's Aladdin
April 10 - 21
The hit Broadway musical from the producer of The Lion King comes to the San Jose theater in April. Based on the film with the same name, Aladdin will make you believe that wishes can come true!
Fiddler on the Roof
May 21 - 26
This wonderful show follows the story of a father who wants the best for his daughters. Will he be there to support them as they all follow a different path from what he dreamed? This engrossing and heartwarming story is a must see this season.
School of Rock
June 4 - 9
Another show on the San Jose theater calendar this year based on the movie with the same name is School of Rock. A struggling musician and substitute teacher forms a rock band with the top kids at school to perform at an upcoming Battle of the Bands. Are they good enough to win? Find out June 2019.
More Shows at the Center for the Performing Arts
2/14: Tiffany Haddish
2/16: Omar Chaparro - Retomar Comedy Tour
3/6: Daniel Tiger's Neighborhood Live: King for a Day
3/7: Dancing With The Stars: Live!
3/24: Aziz Ansari
3/26: Dr. Neil deGrasse Tyson: An Astrophysicist Reads the Newspaper
3/29 & 3/31: Star Wars: A New Hope - In Concert
4/25: Tom Jones
4/26 - 4/28: PAW Patrol Live! "The Great Pirate Adventure"
5/6: National Geographic: Symphony for Our World
5/8: Celtic Woman - Ancient Land
5/10 - 5/12: The Lightning Thief: The Percy Jackson Musical
5/29: Derek Hough: Live!
California Theater
The California Theater is a smaller stage that was once a movie theater. It's where you will find performances by the Opera San Jose, more from the Symphony Silicon Valley, and The New Ballet. They also offer other one-night performances including comedians, dance performances and more.
You will find it at 345 South First Street. It seats around 1,100 people.
Upcoming Opera San Jose Performances
Moby Dick
February 9 - 24
An adaptation of Melville's novel, this opera follows the story of Captain Ahab. Years ago, he lost his leg to a white whale and he will sacrifice anything, including the safety of his crew, to find it.
Madame Butterfly
April 13-28
Madame Butterfly is the story of a French diplomat stationed at the Embassy in China. He's married, but falls in love with a young, beautiful local girl. His wife learns of the affair, leaves him and the two lovers remain together for more than 20 years. It's the story of international espionage and personal betrayal and what happens when things are not as they seem.
More Shows at the California Theater
3/2-3/3: Symphony Silicon Valley: Tchaikovsky Fifth Symphony
3/5: Cinequest '19 Opening Night: Manto
3/6 - 3/17: Cinequest 3/6/19 Screenings (California Theatre)
3/23: Philharmonic Orchestra Spring Concert - San Jose Youth Symphony
4/6: 35th Anniversary Gala - Opera San Jose
5/4-5/5: Symphony Silicon Valley: Petrushka & Rach 2
5/19: Cinderella - The New Ballet
5/22: Professor Brian Cox - Universal
6/1 & 6/2: Symphony Silicon Valley: Beethoven's Ninth
Montgomery Theater
The final San Jose theater venue is the Montgomery Theater. This is the smallest of the four and sits next to the City National Civic. It holds around 450 people.
On stage here, you will find mostly kids performances along with a handful of other shows. The CMT Marquee shows are CMT alumni and working professionals. The CMT Rising Stars are kids 8-14. CMT Mainstage is performers between the ages of 14-20. The final category is CMT Junior Talents which is kids between 6 and 9.
Here is a schedule of upcoming performances.
2/21 - 2/24: Disney's Aladdin Jr. - CMT Rising Stars
3/1 - 3/10: A Gentleman's Guide to Love and Murder - CMT Mainstage
3/16: The Music of Styx, Journey, Boston & the Superstars of Classic Rock - Starring the Blue Collar Men
3/17: Sinatra Sings the Big Bands with Jonathan Poretz
3/23: Come Together: The Beatles Concert Experience
4/6: Supertrouper: The ABBA Concert Experience
4/19 - 4/28: Beauty and the Beast - CMT Marquee
5/2 - 5/5: The Adventures of Tom Sawyer - CMT Rising Stars
5/10 - 5/19: Chicago - CMT Mainstage
7/12 - 7/20: Anything Goes - CMT Rising Stars
7/26 - 8/4: Legally Blonde - CMT Mainstage
8/8 - 8/11: James and the Giant Peach - CMT Junior Talents
10/10 - 10/27: My Son The Waiter: A Jewish Tragedy
More Bay Area Shows