San Jose Theater 2020
Calendar of Upcoming Performances
NOTE: As of July 10, San Francisco and Bay Area counties are holding off on any more reopening due to a spike in cases. Many large events, theater performances, and concerts are cancelled or postponed. Click here to stay up-to-date with what's open and opening soon.
The San Jose theater calendar includes a variety of Broadway hits, classic opera shows, and other well-known productions. Every year, you can see performances such as Come From Away, Waitress, and The Magic Flute.
My calendar includes the top shows at their four top venues including the City National Civic, Center for the Performing Arts, California Theater, and the Montgomery Theater.
It's easy to get to the theaters from San Francisco or anywhere around the Bay Area. Read on for details the 2020 schedule of performances.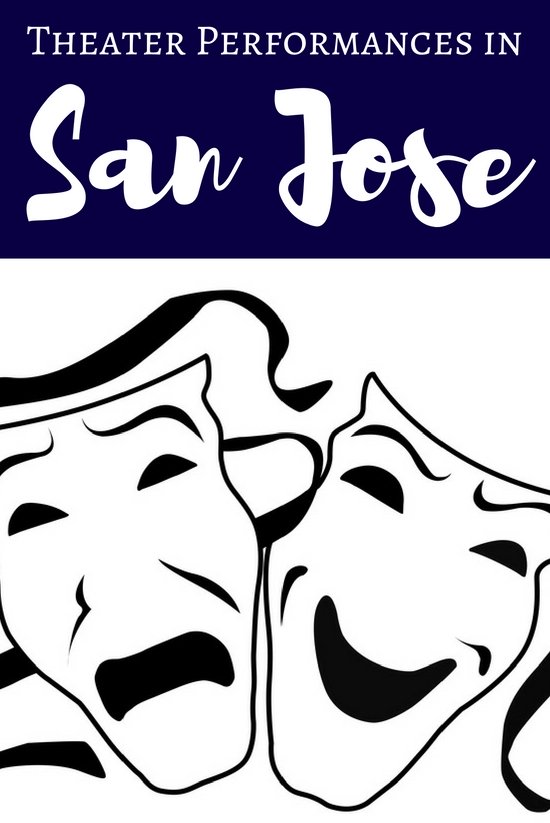 Disclaimer: I receive a small commission from some of the links on this page.
City National Civic
The largest of the four San Jose Theater venues is the City National Civic. First opened in 1936, this historic theater seats up to 2,800 people. It was renovated and reopened in 2012 and includes its historic details as well as modern updates.
The City of San Jose owns the building and renamed it the City National Civic in 2013. Most of the performances here are concerts featuring internationally recognized stars such as Alice Cooper, The Righteous Brothers, and Earth Wind & Fire. You can also see kids shows such as The Wiggles and a variety of other performers all year long.
They offer 5 to 10 shows a month. Most shows run for just one to two nights. It's located downtown at 135 W. San Carlos Street.
Here is the upcoming schedule of shows for the next couple of months for this San Jose theater venue.
March 2020
April 2020
Center for the Performing Arts
The Center for the Performing Arts is the next largest San Jose theater. Most of the performances at this theater are traveling Broadway shows such as Wicked, The Book of Mormon, and The Lion King.
It's also where you can see performances by Symphony Silicon Valley and other smaller, local theater productions. It seats around 2,600 people and is at 255 Almaden Boulevard.
Upcoming Broadway Shows
Here is the schedule of upcoming Broadway shows at this San Jose theater.
Les Miserables
April 21 - 26, 2020
Based on the 1862 French novel by Victor Hugo, Les Miserables is the second-longest running musical in the world. Set in 19th-Century France, Jean Valjean is a peasant who has spent 19 years in jail for stealing a loaf of bread. He meets a Bishop and decides to lead a virtuous life and adopts the lovely Cosette. However, the police inspector Javert won't give up until he tracks Jean down. Love, sacrifice and redemption are all wrapped up in this classic musical. The staging, sets, and costumes are out of this world and like nothing else you've seen before.
Riverdance
May 15 - 17, 2020
After 25 years, this show has been revamped with new sets, lighting and more so that you will have a brand new experience no matter how many times you've seen it before. An international favorite that has been enjoyed by over 25 million people throughout the years, it is based on traditional Irish music and dance. This Grammy award winning performance will make you want to get up out of your seat and dance along with them!
Come from Away
June 16 - 21, 2020
Most people know about the day the Twin Towers fell in NYC, but most don't know what happened to 38 of the planes that were diverted on that day. Ending up in a tiny town of Gander in Newfoundland, this is the story of the 7,000 stranded passengers, how they adapted, learned about each other and ended up becoming a international community. It also shows how the people living in Gander welcomed them as part of their family. This musical continues to give people from all over the world hope that even the worst of times can bring out the best in humanity.
Disney's The Lion King
July 15 - August 9
1776 - Broadway San Jose
September 29 - October 4
Dear Evan Hansen
November 10 - 29
Jersey Boys
January 8 - 10
Anastasia
January 26 - 31
Tootsie
March 23 - 28
Roald Dahl's Charlie and the Chocolate Factory
May 4 - 9
Rent
May 21 - 23


More Shows at the Center for the Performing Arts
3/9: Il Volo: The Best of 10 Years
3/24 & 3/25: The Illusionists - Live from Broadway
3/30: Yundi - Sonata piano Recital World Tour
4/4: Harry Potter and the Deathly Hallows Pt. 2 In Concert, Symphony Silicon Valley
5/7: David Sedaris On Tour
5/8: Gilberto Santa Rosa
5/11 - 5/12: Dr. Neil deGrasse Tyson: 2 Nights, 2 Topics, 1 Astrophysicist
6/6 & 6/7: PAW Patrol Live! "Race to the Rescue"
6/26: My Little Pony Live
6/28: Our Planet Earth, The Dance Affair
California Theater
The California Theater is a smaller stage that was once a movie theater. It's where you will find performances by the Opera San Jose, more from the Symphony Silicon Valley, and The New Ballet. They also offer other one-night performances including comedians, dance performances and more.
You will find it at 345 South First Street. It seats around 1,100 people.
Upcoming Opera San Jose Performances
Il Trovatore
February 15 - March 1
In this 18th century opera by Giuseppe Verdi, you'll encouter a gypsy who vows revenge, romances gone awry, and more drama than you can imagine. This opera includes some of the most well-known songs in history including the "Anvil Chorus." This opera is sung in Italian with English subtitles.
The Magic Flute
April 18 - May 3
Mozart's classic opera, set in Eygpt, about love stars a princess who has been imprisoned and a prince and his sidekick who tries to save her. This performance includes all kinds of exciting characters including a giant serpent, secret socieites, and more. Even though this sounds scary, there is also a lot of comedy so it is perfect for first time, and long time, opera lovers. This opera is performed in German with English subtitles.
The Marriage of Figaro
September 12 - 27
Carmen
November 14 - 29
Salome
February 13 - 28
West Side Story
April 17 - May 2
More Shows at the California Theater
3/3 - 3/15: Cinequest '20 Screenings
3/21 & 3/22: Symphony Silicon Valley: Nakamatsu Plays Beethoven
3/21 - 3/22: Symphony Silicon Valley: Nakamatsu Plays Beethoven
3/25: The Glenn Miller Orchestra
3/27: Por Que los Hombres Aman a las Cabronas?
3/29: Elena Sharkova Anniversary Concert, Symphony Silicon Valley Chorale
5/9 - 5/10: Symphony Silicon Valley: Mozart, Lutoslawski & Brahms
5/14: TechCrunch Mobility 2020
5/29: Dos Mas Dos
6/6 & 6/7: Symphony Silicon Valley: Schubert & A Sea Symphony
Montgomery Theater
The final San Jose theater venue is the Montgomery Theater. This is the smallest of the four and sits next to the City National Civic. It holds around 450 people.
On stage here, you will find mostly kid's performances along with a handful of other shows. The CMT Marquee shows are CMT alumni and working professionals. The CMT Rising Stars are kids 8-14. CMT Mainstage is performers between the ages of 14-20. The final category is CMT Junior Talents which is kids between 6 and 9.
Here is a schedule of upcoming performances.
3/5 - 3/8: Shrek The Musical - CMT Mainstage
3/11 - 3/15: An Evening with C.S. Lewis starring David Payne
3/21: Come Together: The Beatles Concert Experience
3/27: Rockin' the Legends Show
4/3: Magic Fusion Tour
4/4: Supertrouper, The ABBA Concert Experience
4/17 - 4/26: Kinky Boots - CMT Marquee
4/30 - 5/3: Godspell - CMT Rising Stars
5/8 - 5/17: In the Heights - CMT Mainstage
6/25 - 6/28: Disney's Frozen Jr - CMT Junion Talents
7/10 - 7/18: The Music Man - CMT Rising Stars
7/24 - 8/2: An American in Paris - CMT Mainstage
9/24: The Lonely, Celebrating The Music of Roy Orbison
More Bay Area Shows