Hotel Deals in San Francisco
Top Deals & Other Tips to Save on Your Stay in San Francisco
NOTE: Click here to stay up-to-date with what's open and opening soon.
What are the top hotel deals in San Francisco? Although most San Francisco hotels are expensive, you can still find some great deals throughout the year if you know where to look.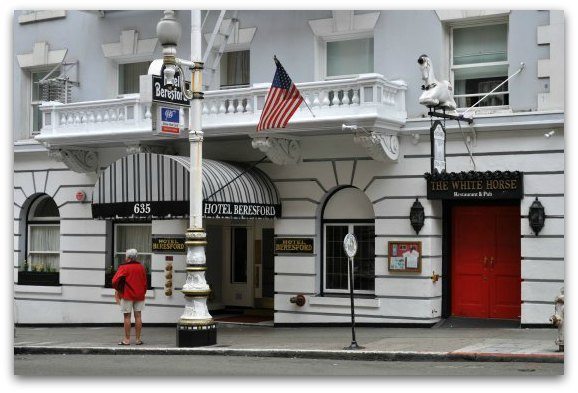 There are hundreds of hotels to choose from in San Francisco. Most are centered around Union Square or in the Fisherman's Wharf neighborhood. You can also find some great deals on other hotels located throughout the city.
Disclaimer: I receive a small commission from some of the links on this page.
Current Promotions
Hotel deals have a lot to do with timing. However, you will find some great deals all year long. Below you will find some great deals currently running as well as links to other great sites with ongoing hotel deals.
TripAdvisor
Note: Restrictions may apply to any of the discounts listed above. Prices and deals are subject to change without notice. Please confirm exact discount offering when booking to ensure accuracy.
Booking.com
What I like about Booking.com is that you are able to find great deals all the time. They are one of the biggest hotel booking sites in the world and they offer a variety of discounts.
Begin your search in their discounts section. This is where you will easily find the best prices. You can also search by dates and the discounted hotels will show up on the list with the rest of the hotels in San Francisco. This helps you get a sense for how great (or not so great) the deals are that are currently being featured.
Click here for details: Save up to 50% on Value Deals in San Francisco!
Comparison Shopping for Hotel Deals in San Francisco
Another way to find the best deal is to shop around a little. Hotels are notorious for offering the same room at different prices, so make sure you don't pay too much!
These days, it's easy to shop around. One way to do this is by using a comparison engine such as TripAdvisor.com.
Instead of heading to several different sites and trying to compare them on your own, sites like TripAdvisor.com do the work for you. Simply plug in the details of your trip—once—and TripAdvisor.com does the rest.
TripAdvisor.com also has thousands of guest ratings and reviews. Hundreds are added each day, so you get the most up-to-date look at the current performance of almost any hotel in San Francisco.
Find the best hotels at the best prices on TripAdvisor.com today!
Everyday Discount Hotels San Francisco
In addition to the great hotel deals in San Francisco mentioned above, you can also find a few hotels with affordable prices every day.
Cheap Hotels in San Francisco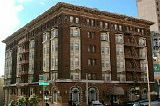 Many of these are still centrally located, but just don't offer as many amenities as the higher-priced modern hotels.
If you are like me and don't spend much time in your room on vacation, then finding a clean room with fewer amenities is a great way to save a little money.
The Moser, Beresford, and Grant Plaza are just three of the highly rated, yet affordable, hotels near Union Square. Learn more about these and other top-rated cheap hotels.
---
San Francisco Motels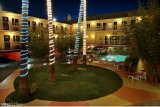 San Francisco also has a number of great motels. Many of these are located in the Marina District along Lombard Street.
These are also light on amenities, but some have free parking which is a huge plus. Many sit in older buildings, but have been recently renovated.
Find out more about the top-rated motels.
Additional Things to Consider Before Booking Your Trip
Here are a few additional ways to save money on your stay in San Francisco.
Travel During Low Season: This isn't an option for everyone, but it's a great way to save money on hotels. Many run specials during the low season, so if you have flexibility in your schedule, this will save you some money. The low season here is during November (except Thanksgiving Weekend), January (except New Year's Eve), February, and March.


Save by Booking Your Flight and Hotel Together: You might even be able to find some deals if you book your flight and room at the same time. Almost all of the online retailers offer this as a search option on their home page.


Watch Out for Parking Fees: If you are driving or renting a car, parking in San Francisco is usually not included. At most hotels, parking will run you around $35 to $40 a night! Make sure you don't get caught in the trap of booking a cheaper room and then paying a fortune for parking. If you are driving, check the parking details before booking.

Follow SFTourismTips on Facebook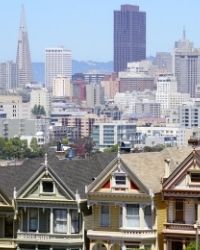 On my Facebook page, you will find more great information about planning your San Francisco vacation.
It includes tips, must see attractions, and other fun details.
Click the link below to check it out. If you enjoy the page, give us a like.