Palace of Fine Arts Theater
Performing Arts in this San Francisco Historic Gem
NOTE: On December 6, San Francisco (and a few surrounding counties) will once again be on a stay-at-home order. This will last indefinitely. Click here for more information.
The Palace of Fine Arts Theater is a historic building in the Marina District in San Francisco. Each month, they host a variety of performances including comedians, ballet shows, and singers.
It's one of my favorite places to catch a show. Read on for a look at their upcoming events as well as tips to attend a performance.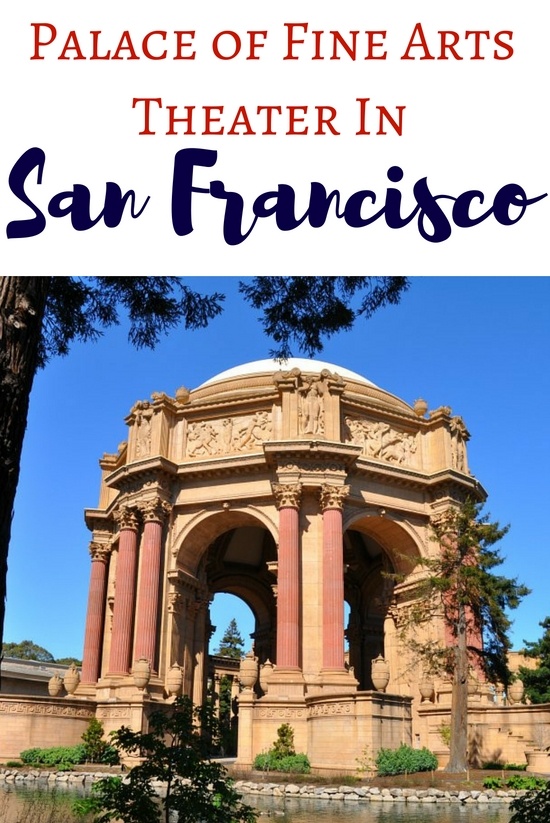 Disclaimer: I receive a small commission from some of the links on this page.
Top Upcoming Performances
More Performing Arts Shows in SF
If you love theater and the performing arts in general, San Francisco offers a wealth of options all around town. In addition to the Palace of Fine Arts Theater, there are dozens of live theater venues where you can catch a play or a Broadway musical.
In the center of the town, you'll find the SF Opera, Symphony, and Ballet, and near Oracle Park, you'll find the popular Cirque du Soleil circus tent.
Theater | Opera | Ballet | Cirque du Soleil | Full Performing Arts Calendar
Tips to Attend a Performance at the Palace of Fine Arts Theater
The Palace of Fine Arts Theater is located in the Marina District on the eastern side of the Presidio, and it's easy to get here from Fisherman's Wharf.
Where to Park
If you drive here, you'll find two theater parking lots nearby. After turning onto Yacht Road from Marina Boulevard, just follow signs for "Palace of Fine Arts parking" until you arrive at the lot next to the St. Francis Yacht Club. If that lot is full, head back toward Marina and turn right onto Old Mason Street to find the other parking lot.
It's also possible to park on the street, but spots are very difficult to find, as this area tends to fill up quickly. Remember to always check street parking signs for restrictions.
Public Transit Options
The easiest way to get to the Palace of Fine Arts Theater by public transit is on Muni buses #30, 43, 28, or 29. If you're coming from outside of San Francisco, take the BART subway train to the Montgomery stop, exit the station, and walk half a block up Market Street to Third Street, where you can catch the #30 bus.
How to Get Here from Fisherman's Wharf
The #30 Stockton bus will take you from Fisherman's Wharf to the Palace of Fine Arts Theater. Catch it at the corner of Columbus Avenue and Bay Street, heading toward the wharf. Take it all the way to Broderick and Bay Streets, then walk two blocks west along Bay to reach the theater.
How to Get Here from Union Square
The same #30 Stockton bus will also get you here from Union Square. You can catch it at the corner of Stockton and Sutter Streets heading north. Get off at Broderick and Bay Streets and walk west two blocks on Bay Street.
Where to Stay Nearby
If you plan to spend some time in San Francisco, I recommend grabbing a hotel in one of our two most popular locations. Click the links below for my recommendations for each one.
Fun Places to Grab Dinner Nearby
Below you'll find just a few of the many great options near the theater to get dinner and/or drinks.
Causwells: American & gourmet burgers, 2346 Chestnut Street


Sessions at the Presidio: American cuisine, 1 Letterman Drive


Baker Street Bistro: French cuisine, 2953 Baker Street


Delarosa: Italian cuisine, pizza & cocktails, 2175 Chestnut Street


Toma: Mexican cuisine, 3318 Steiner Street (a bit farther, but also cheaper)
What to Wear to a Performance
The theater scene in San Francisco tends to be more on the casual side. While it's not necessary to get dressed up, it always makes for a fun night out. That way, you can enjoy a special dinner before the show at the Palace of Fine Arts Theater and check out the Marina District's lively nightlife afterward.
Palace of Fine Arts History
The Palace of Fine Arts, now a San Francisco icon, was not originally built to last. It was one of several "palaces" (of education, liberal arts, agriculture, etc.) intended to be displayed at the Panama Pacific Exposition of 1915, and then taken down right after the fair.
Designed by architect Bernard R. Maybeck, who drew inspiration from ancient Roman ruins and other European artwork, the Palace of Fine Arts was deemed too beautiful to tear down, so it remains the only standing piece of the Exposition. The theater was opened in 1970 as part of the restoration of this great monument.
This is one of SF's most popular and most photographed tourist attractions. If you're planning to attend a show at the Palace of Fine Arts Theater, it's worth arriving early so you can walk around and admire the gorgeous exterior of this building, which has been the scene of countless movies and weddings.
Click here to read more about the 1915 Panama Pacific Exposition.
Additional Shows in SF
Musicals: Every month, you will find several musicals plays all around town. They include top shows such as The Lion King and Wicked. You will also find some local productions and other award-winning hits. Find a full schedule of shows.
Nutcracker: One of the biggest shows every year is the Nutcracker. The SF Ballet was the first to perform it in the US and it is now one of the most popular places to see it. Find additional information on seeing this while you are here.
More Shows: If you are looking for additional shows, then you will find more information on this page. It offers an overview of all of our top shows each year. Find out more here.
Additional Theater Productions in the Bay Area

Follow SFTourismTips on Facebook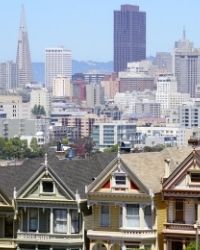 On my Facebook page, you will find more great information about planning your San Francisco vacation.
It includes tips, must see attractions, and other fun details.
Click the link below to check it out. If you enjoy the page, give us a like.