Thai Restaurants in San Francisco
The Four Best Places to Sample Thai Food in SF
It seems as if there is a new Thai Restaurant popping up in San Francisco almost every week. You will find them throughout the city, but there are a few that stand out.
These are my favorite Thai Restaurants in San Francisco. If you've never tried Thai food, you will enjoy it's combination of spices and balanced flavors.
Many dishes include fresh vegetables and are served with noodles or rice. Most people opt for the chicken, beef or vegetarian dishes. However, if you are a little more adventurous, you can also find dishes such as frog or quail.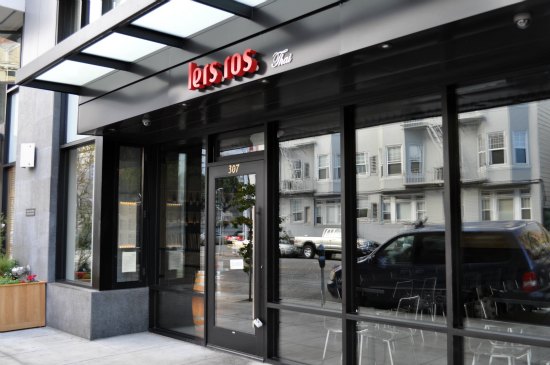 Lers Ros
Lers Ros is one of my favorite places in the city for this cuisine. They are in the Tenderloin district. It is small and often crowded, so expect a little bit of a wait for lunch or dinner.
Popular Dishes: Chicken Satay, Pork Belly and Pad-See-Ew
Hours: Every day from 11am to 11pm
Locations: 730 Larkin Street in the Tenderloin
King of Thai Noodle House
This one seems a little out of place among the Italian restaurants in North Beach. However, this gem adds some diversity to the neighborhood. The food here is very affordable and the portion sizes are large. You can also grab drinks for just a couple of bucks.
Popular Dishes: Pad Thai, Pumpkin Curry and Thai Style Fried Rice
Hours: Every day from 11am to 1am
Location: 1268 Grant Avenue
Chabaa Thai Cuisine
This is another one of the very affordable Thai restaurants in San Francisco. It's located just a few blocks from Union Square and has a great selection of dishes. The food is very authentic. It's a small place, so you will need to plan on waiting a little for a table.
Popular Dishes: Pad Thai, Green Curry
Hours: 11am to 1am
Location: 420 Geary Street
Jitlada Thai Cuisine
One of the best place to grab it in Japantown is Jitlada Thai. The food is delicious although many of the sauces are a little sweeter than most Thai restaurants in San Francisco. This small, locally owned restaurant takes great care with their dishes. It's simple, but a great place to grab some while visiting San Francisco.
Popular Dishes: Chef Pai's BBQ Chicken, Livia's Special Noodles (Pad Sea Eaw), Fresh Summer Spring Rolls
Hours: Every day from 11am to 3pm & 5pm to 9:30pm
Location: 1826 Buchanan Street
Other Top Restaurants in San Francisco
---
Union Square Restaurants: There is a great selection of restaurants all around Union Square. They range from simple diners to some of the most expensive dinners in the world. These are just some of my favorites.
Buena Vista Cafe: If you enjoy Irish Coffee, then you must stop by this famous SF cafe. It was the bar that introduced this drink to US patrons. Although some people think it originated here, it didn't (I'm sure it won't be shocking to most of you that it originated in Ireland!). However, they were the first and serve up the best Irish Coffee in the city.
French Restaurants: I love, love, love French food and SF has a number of great places to enjoy the cuisine. Some of my favorites include Zazzie and Cafe Claude. Click the link above for even more of my favorite French restaurants in the city!
Irish Food: You will also find an amazing selection of Irish cuisine restaurants in the city. Many of these also offer a great Irish Bar scene with typical drinks and a large selection of beers.