San Francisco Dance Clubs
Discover Details of the Hottest SF Nightclubs
Dance the night away at one of these San Francisco dance clubs. SF night clubs are popular and a great option if you are looking for a fun, energy filled night out on the town.
Dance clubs are a great entertainment option, but there are a lot to choose from in the city. Below you will find recommendations for some of the best one to check out during your stay.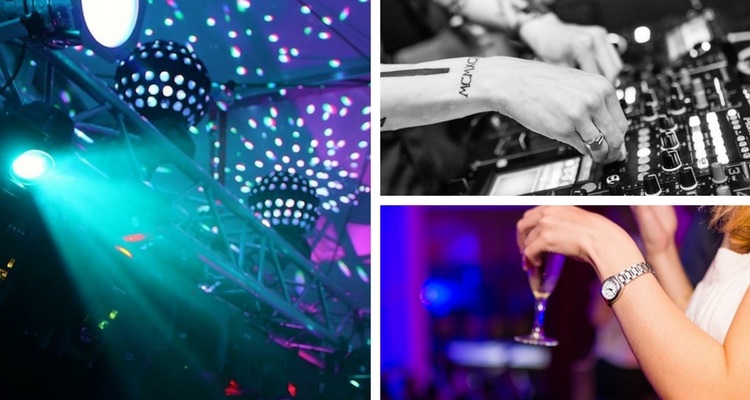 Most of the clubs in the city charge a cover, sometimes up to around $20. They also usually have pretty expensive drinks. If you plan on heading to any club in the city, plan on these additional expenses since it's just part of the club scene.
Ruby Skye: Union Square Hotspot
Ruby Skye is one of the largest and most popular San Francisco dance clubs. It's near Union Square and the Theater district in downtown.
The first thing you'll notice when you walk in is the amazing sound system. It's a state of the art system that is unmatched in any other club in the city.
The building is also unique. The club is set in a historical 1890s building, which makes it a fun environment for one of the larger San Francisco night clubs.
This SF entertainment option has two levels. It also consists of 4 different rooms where the DJs spin house, top 40 and other popular music based on the night.

Since it's one of the more popular nightclubs, it gets really crowded later in the evening. Friday and Saturdays are the most popular nights, which means you should expect to wait in line for a while if you arrive anytime around 11 or later.
There is usually a cover charge of around $20 or more. On Friday and Saturday nights, the club has live shows and well known DJs.
This is one of the San Francisco dance clubs that adds Go Go Dancers into the mix. You'll see them performing in a number of locations throughout the San Francisco night club. They'll bring additional excitement and entertainment to your evening.
Ruby Skye is on Mason Street near Geary Street. You can't miss the sign as you walk down the street. Ruby Skye is a lot of fun. It can get crowded and hot, as with any dance club, but it's definitely worth the trip.
Shine: Local Favorite with Great DJs
Another one of the smaller San Francisco dance clubs is Shine. This is a local favorite and a great place to spend an evening in San Francisco.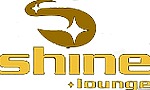 The reason I like this option is because they also have a great selection of DJs. The bartenders are also very friendly and it's just a fun place to hang out.
Don't miss the photo booth in the back of the bar. Shine uploads all of the photos from the booth and posts them on their flicker page. Take some fun photos to share with your friends to remember your night.
Shine posts their daily themes, so you check those out before you go. You can find them here on Shine's website. Overall, this is one of my favorite San Francisco dance clubs. Shine is at 1337 Mission Street in the SOMA district.
Mighty: Great Music Variety
Mighty is another one of the popular night clubs. This place is great because they have a variety of different types of music depending on the night.
It's a medium sized club that is located a little off the beaten path. This makes it popular, but not always crowded.
Mighty also brings in a number of well known DJs. They feature hip hop to house music, just depending on the night. Their sound system is also amazing and one of the best in the city.
This club is in an area where SOMA, the Mission and Potrero meet at 119 Utah Street. Even though it's a little out of the way, it's still one of the best options for a night out on the town.
1015 Folsom: Large Dance Area
Another recommendation for San Francisco dance clubs is 1015 Folsom. If you want great music and space to dance, then this option is for you.
This place is spacious with several levels and different types of music. It gets a little crowded, but not as crowded as many of the other options in the city.
This place also does an amazing job of getting great DJs. They bring in some of the best and they never seem to disappoint.
One of the other things you'll notice about this club is the diversity. You'll find everything from a younger crowd wanting to get some drinks in them to more sophisticated music fans excited to listen to their favorite DJ. Overall, it's an interesting place for a night of dancing.
This club does have a cover change and the drinks are expensive (as with most clubs). You will also want to head over a little earlier in the evening, so you don't have to wait in line too long to get in.
This club is (or course!) at 1015 Folsom Street in the SOMA area. It's easy to access by bus and cab. Parking is a little tough in this neighborhood, so you'll want to take public transportation.
The Bubble Lounge: Great Sparkling Drinks, Late Night Dancing
Another one of the popular San Francisco dance clubs is The Bubble Lounge in North Beach. This entertainment option is more of a bar in the evenings and a dance club later at night.
If you love champagne and sparkling wine, then you'll really enjoy this San Francisco nightlife club. The bar is famous for the large selection of wines and other cocktails.
The Bubble Lounge has two floors of music. The basement is a little cramped, but the music is so much fun, that most people don't mind.
This club is also a good combination of dancing and lounging. You'll find a number of people enjoying the music on the dance floor and others that are enjoying their bubbly. They usually don't have a cover at the door, so you can check it out without losing a lot of cash.
The Bubble Lounge is at 714 Montgomery Street near the Financial District and Union Square in downtown San Francisco. If you are in the neighborhood, it's definitely worth a try. They are closed on Sunday and Monday nights.
---
San Francisco dance clubs are a fun way to spend an evening in San Francisco. Although many get crowded, it can still be a lot of fun to let your hair down and dance the night away.
Looking for something a little different? Here are some other San Francisco nightlife options:
Fun San Francisco Attractions