Napa Travel Guide: Your Guide to Visit this Northern California Wine Region

With sweeping vistas and highly sought-after wines, a visit to the Napa Valley wine region is one you will not soon forget. Your visit will include everything from sampling wines, touring the facilities where they are made, and enjoying some of its amazing restaurants. 

Being that there are so many options, you will want to do a little planning before you arrive.
My Napa Travel Guide offers you an insider's view on everything there is to see and do in this wonderful location. In addition to the top activities above, I have also included information on how to pack depending on which month you visit, upcoming events, and how to get here and around Napa.
My guide starts with a few details about Napa Valley, what types of wine you will find here, the different regions, and other fun facts to give you a lay of the land before you start planning.

You can also click the links below to jump ahead to a specific section within the page.
Disclaimer: I receive a small commission from some of the links on this page.

About Napa Valley

Napa Valley is a wine region to the north and a little east of San Francisco. The southern end of the region takes about an hour to reach from SF. The northern end is about an hour and a half drive from the city.

It is home to 4,300 acres of grapes and more than 400 wineries. Within the region, you will find smaller growing areas called American Viticultural Areas (AVAs). Each one offers wines with unique flavors and wine varietals that grow best there.

Brief History

Outside of locals planting for their own consumption starting around the 1600s, Father Junipero Serra started planting grapes in the region in 1779. These grapes were not for commercial use, but instead for use in his missions throughout the region.
George C. Yount arrived in the region in 1836 when the area was still part of Mexico. In 1839, he was the first European American to settle in this area full time and plant a vineyard. However, like so many others, his wine was only for personal consumption.
Napa County was one of the original counties in the state of California after this region became part of the US in 1850. 

The first commercial vineyard was planted here in 1854 by John Patchett. The quality of his grapes was good enough to start making wine in 1857. The following year, Patchett hired Charles Krug as his winemaker.
Krug only made wine for Patchett for a short time as he wanted to start his own winery, which opened in 1861. Krug is often cited as building the first commercial winery in Napa, but historical records show Patchett was selling his wine in the late 1850s around Napa for $2 a gallon!

Over the next few decades, commercial wineries started to pop up all over the valley. As the wine industry grew, phylloxera (an aphid or sap sucking insect that feeds on grape vines) arrived in the 1890s. It wiped out more than 80% of the vineyards all around Napa Valley. It continued to eat away at the valley until around 1925.

Napa was not able to begin their recovery as prohibition started in 1920. From 1920 to 1933, wineries could only produce sacramental wine for churches. Because of this limitation, many wineries closed during this period.

In 1944, Napa started to make a comeback. Several wineries started to work together to produce the best wine possible. Over the next several decades, the wine region started to make a name for themselves due to their high-quality wines.

In 1976, Napa started to become an internationally recognized wine region after The Judgment of Paris. Two Napa wineries won first prize at this prestigious wine tasting event in Paris. One of the reasons this is such an important tasting is that the judges do a blind tasting, which means they do not know the location of its origin.
Chateau Montelena won for best Chardonnay and Stag's Leap Wine Cellars won for best Cabernet Sauvignon beating out all other countries including France. You can read more about the competition written by the only journalist that attended, in the book The Judgment of Paris (find it here on Amazon).

Today, Napa continues to thrive as one of the most popular and in demand wine regions in the U.S.

Top Wine Varietals in the Region 

Because of the Judgement of Paris in 1976, most people associate the Napa Valley region with Cabernet Sauvignon and Chardonnay wine. However, the region produces wines from more than 34 varieties.
Twenty-one percent of the vineyards are white varieties and 79% are reds. Other whites planted here include Sauvignon Blanc, Riesling, Viognier, and Pinot Gris, just to name a few.
Other reds often grown here include Merlot, Pinot Noir, Zinfandel, Syrah, Cabernet Franc, Malbec, and many others lesser known grapes.

This means you will find a wide selection of single varietal wines as well as hundreds of tasty blends.

AVAs

The Napa Valley was the first California region to become an AVA in 1981. Since that time, sixteen smaller areas within the region are also now their own AVAs.
These include: 
Atlas Peak
Calistoga
Chiles Valley District
Coombsville
Diamond Mountain District
Howell Mountain
Los Carneros
Mount Veeder
Oak Knoll District of Napa Valley
Oakville
Rutherford
Spring Mountain District
St. Helena
Stags Leap District
Wild Horse Valley
Yountville
Each district has a unique climate and soil profile that sets it apart from the others. This means you will find a common set of grapes that grow well within each AVA, so if you prefer a certain type of varietal, you can focus your travel to certain areas of Napa Valley.
Preparing for a Visit to Napa Valley Wineries

Now that you know a bit more about the region, including what makes it special, my Napa travel guide will help you learn a little more about what to expect during your travels. 
Being that there are more than 400 wineries in the region, it can be hard to determine which ones to visit.
Generally, you will find two types of wineries. The first set has open tasting hours, where you can just walk in and taste (if they have an open tasting station). The second set of wineries require that you make an appointment. Some of these will still take walk-ins on slower days, but it is best to make an appointment if you really want to taste there.

Most wineries open around 10 a.m. and close around 5 p.m. Some open earlier and some stay open later, but this is what you can expect at most wineries.

On an average day, you can expect to visit about 4 to 5 wineries. This may not seem like much, but you'll end up spending an hour or more at each location. I usually plan out my first two or three and then get recommendations from those places and others as I sample. It is fun to find new places! 
Wine Tasting Tips

When you step into the winery, you will find several tasting areas. Some wineries serve you at the bar and others offer tables (both indoors and out). Each person will receive a small sample of each wine on their tasting list for that day. Most wineries provide you with one glass that you will use throughout your tasting.
The higher end wineries (usually those where you need to make an appointment) will offer a different glass for each wine you sample.
You will then sample each wine as the person helping you at the winery explains what makes them special and specifics about each of them. Feel free to ask questions as you sample.
I highly suggest eating a good breakfast before you arrive. To make sure you get the full sensation of the wine, it is best to avoid wearing perfume or cologne. You will also want to make sure you have a designated driver.
Even though the sips are small, the amount of wine you will be drinking can add up quickly!

Best Times to Visit Napa Valley 

While a visit to Napa is wonderful any time of year, I love visiting in September and October. This is when the grapes are ripe, and the entire region is bustling with harvest activities. You will often get a chance to see them picking grapes and bringing them in for production. This makes it a fun time to visit.
The downside is that this is also high season in Napa Valley. You will find it packed with visitors that are soaking its beauty during harvest. Prices are much higher during this time too. Budget accommodations will often start at around $200 or more a night. Restaurants are often packed, and some will also raise their prices. 
I also love coming during the rainier winter months. From November to March, you will find Napa's low season. The wineries are not very busy during this time and it is a great way to get to know each winery even better since you will get more personalized service.
You will sometimes get a chance to taste a few additional wines too. You will find it slightly busier around the Thanksgiving and Christmas holiday seasons.

April and May are also a nice time to come. Visitor numbers start to increase, but it is not as busy as harvest season. The weather is nice and still a little cooler. You will also find better prices as well as sunny weather.

Weather & What to Pack

Napa benefits from a Mediterranean climate. This includes dry, warm summers and mild, rainy winters. It is also the perfect climate for growing grapes. 
Most places in Napa welcome casual dress. Jeans, shorts, and skirts are acceptable all throughout the valley. If you are planning on attending an event that is a little more upscale, then bring along an outfit that is business casual or nicer.
However, if you just plan to do some tasting and enjoy some of Napa's other wonderful activities, then you will fit right in with a casual outfit.
Spring

Spring in Napa Valley is a wonderful time to visit. As March rolls around, temperatures start to reach into the lower to mid-60s. It is sunny during the day and cool at night.
March is the end of the rainy season. This month, you can expect just over 2 inches of rain. Most of it is earlier in the month, but you can still find days with a little rain later in the month. 
By April and May, you will start to find temperatures reaching up into the 70s. At night, temperatures cool down and are often range between the mid-40s to the lower 50s. 

In April and May, you will find very little rain in the forecast. The total for each month is about an inch.
Summer

Summer is a popular time in Napa Valley. The temperatures in June, July, and August reach highs in the lower 80s, which makes for a pleasant visit. You will also find some days where the temperatures reach into the 90s. At night it cools off and the temperatures dip down into the mid-50s.
It is rare to find any rainfall during the summer months in Napa.
Fall

September offers similar temperatures as the summer. You will find highs reaching up to around 80 with the lows dipping down to around 50 at night.
October begins to cool off a bit with highs and lows about 5 to 7 degrees cooler than September. November cools down even more with temperatures in the mid-60s during the day and down to a low of around 40 at night. November is also the start of the winter rainy season.
Winter

Winters in Napa are mild and rainy. Highs during the winter range from around 55 to 60 degrees. It is also cool at night with lows around 35 to 40. 
All three months usually have more than 5 inches of rain. February has just a little more rain than December or January.
You will find a light dusting of snow in Napa every two to three years, but it does not last long. The last time they had a significant snowstorm was in 2001 when they received around 3 inches. However, this is rare and even if the region does get a little snow, it melts an hour or two after sunrise.
Cities in Napa Valley

There are loads of cute cities and towns all throughout Napa Valley. Four of the largest in and around the wineries include Napa, Calistoga, St. Helena, and Yountville. All offer accommodations, wine tasting, and dozens of restaurants.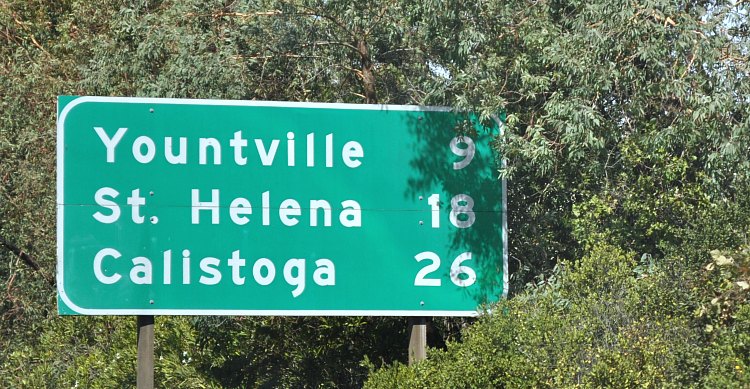 Napa

Napa is the largest city in Napa Valley. With a population of more than 75,000 people, you will find a wide range of accommodations, restaurants, and a lively nightlife. Many people choose to stay here during their visit to the region. It is also a great place to grab lunch or dinner during a day trip to the region.
You will find Napa on the southern end of the valley.
Calistoga

The small city of Calistoga is on the northern end of the region. It is popular for its high-end restaurants and spas. It also has some great hotels and resorts. The town is home to around 5,000 people.
My 6 Favorite Wineries Near Calistoga
What to Expect from the Weather

St. Helena

St. Helena is another popular town in the Napa Valley region. It is home to just less than 6,000 people.
Its cute downtown sits right on Hwy 29, which is the main highway in the region that runs north and south. It is on the northern end of the region about 10 minutes south of Calistoga.
St. Helena Weather and Packing Tips
My 15 Favorite St. Helena Wineries
Yountville

Yountville is the smallest of the four with around 3,000 residents. Its small commercial area also sits right on Highway 29 making it a popular stop for those spending a day or two in the region.
Yountville is on the southern end of the valley and about 15 minutes north of the city of Napa.
Napa with the Family

If you plan to visit Napa with your entire family, you will find plenty of wonderful ideas that you all will enjoy. Some of my favorites include the Old Faithful Geyser in Calistoga, an old water mill, and hiking. Other fun ideas include local classes for kids of all ages as well as family-friendly wineries.
Here are just a few ideas to help you plan.
Monthly Events Calendars

Each month, you will find a variety of events throughout the Napa Valley region. Click the links below to find out about the largest festivals as well as wine tasting events each month.

Tours to Napa & Around the Valley

You can either explore Napa Valley on your own or with a group. The guided tours are perfect for first time visitors or those that prefer to have someone else drive them around as they taste. You will typically visit three to four wineries on your visit and there is usually at least one tour.
Two other fun options include the wine train and hot air balloon rides over the valley.
You also have the choice to pick up a tour from San Francisco, which will drive you up and back. If you plan to be in Napa, there are several local options.

Tours from San Francisco

The most popular tours are those that bring you up to Napa from San Francisco. These one-day tours offer you the chance to spend six or seven hours in the region. You will sample wines at three to four wineries plus learn more about the region as you drive around. 
Most tours also offer one winery tour, and all offer you the chance to ask questions at each winery as you sample their wines.
>> Visit my wine tours page to learn more about the best tour options and to find the right one for you

Wine Tours Around Napa

If you plan to spend a night or two in the region, you will also find several tours that start and end right in Napa. Most last around 6 to 7 hours with tasting at three to four wineries.
>> Find out more about top tours around Napa
Napa Travel: Hot Air Balloon Rides

Soar above the vineyards on a sunrise tour of Napa Valley. These exciting tours offer you the chance to get a bird's eye view of the valley first thing in the morning. Some include a glass of sparkling wine and brunch at the end of your journey. 
>> Check out my page that offers everything you need to know about booking and preparing for your tour
Napa Wine Train

The Napa Wine Train is another way to experience Napa travel. The train runs next to several wineries. During your time on the train, you will get the chance to enjoy a nice lunch or dinner (depending on what time of day you select). You will also sample a handful of local wines. You can sit back, relax, and enjoy the view.
You will do your wine tasting on the train. For most tours, the train does not stop at wineries. However, there is one Napa Wine Train tour that offers a stop at one winery.
Make sure to read through the details before you book as some people are disappointed when they find out they are only tasting on the train and not at local wineries. 
>> More about Napa's famous wine train including tour options and what to expect

Napa Valley Transportation

You will find a variety of Napa Valley transportation options. Here are just a few of the top options.

Flights to Napa Valley

The closest commercial airport to Napa Valley is in Santa Rosa at the Charles M. Schultz Sonoma County Airport (STS). This small airport is about 30 minutes from the northern end of the valley and about an hour from the city of Napa.
It offers a handful of direct flights from cities such as Denver, Dallas, and Los Angeles. You will also find direct flights from Phoenix, Seattle, Portland, and San Diego.
Since it is a small airport, most of the flights in and out of STS are a little more expensive.

You can also fly into San Francisco International (SFO) or Oakland International (OAK). SFO is the larger of the two and offers flights from both discount carriers as well as larger international airlines. OAK is smaller but offers a good number of flights on both discount and international carriers as well.

SFO is a bit south of San Francisco and it takes about an hour and a half to reach the southern end of the valley. OAK is about an hour away. 

You can also look for flights in and out of Sacramento International (SMF). This will allow you to avoid the heavy traffic in the Bay Area. This airport is also smaller but serves about 10 million passengers a year. It is about an hour drive away from the southern end of Napa Valley.

Napa Travel: Other Ways to Get Here

If you want to drive, you can rent a car or take a shuttle from both SFO and OAK to Napa. If you take a shuttle, you will avoid Bay Area traffic and then you can rent a car when you arrive in Napa.
You can also take public transit from both SFO and OAK. It will take some time and you will have several transfers, but it is a lot less expensive than the shuttle or renting a car.
How to Get Around

The easiest way to get around Napa Valley is by car. The caveat here is that you do need a designated driver if you plan to do some wine tasting. It is a busy district with a lot of other drivers (many are also not local), so you need to make sure your driver is alert and sober.
You can also take public transit. This will get you to some of the best wineries in the region. It will take you a bit more time but is a safe option for those that do not have a designated driver. 
You can also do a combination of public transit plus ride share such as Uber or Lyft. Again, it will take a bit more time, but will keep you and everyone in your party safe.

Where to Stay

You will find dozens of wonderful places to stay all around Napa Valley. The region is full of hotels, resorts, bed and breakfasts and other options.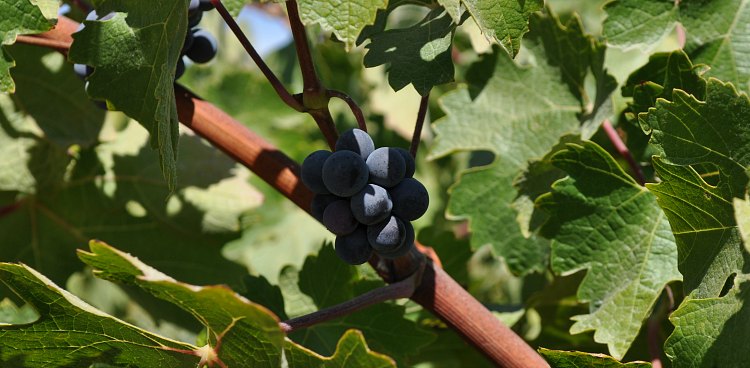 You have the option to stay in one of its cute towns or find accommodations right next to a vineyard. Either way, you are sure to have an experience that you will not soon forget.
Click the links below for some of my top recommendations.
Difference Between Napa and Napa Valley

One question I get a lot is "What is the difference between Napa and Napa Valley?"

Many people use them interchangeably and that is fine. However, here is the difference between the two.
Napa: This is both the largest city in the region and the name of the county. 
Napa Valley: This is the name of the grape growing and wine producing region, also known as the AVA. 

Are they the same? Sort of. While they do reference slightly different things, you can use either one as you describe or search for information about your upcoming Napa travel adventure.

Should I Visit Napa or Sonoma?

This is another question I am asked quite frequently. I think it depends on the type of experience you seek.
Napa Valley is an internationally known wine region. This means that it is often more expensive to visit and buy the local wines. You will find that the wineries are often quite crowded, which means you will not have as much of a personalized service here (although the wineries do their best to make it an amazing experience).
Napa also is home to more than 400 wineries, so if you do some research, you can find the unique experience you want. 

The wineries in Napa are also quite close together. You can easily visit four to five wineries in one day including some well-known brands.

Sonoma is a county just west of Napa that is made up of several distinct tasting areas. It is also home to more than 400 wineries.

Sonoma is a lot more laid back and spread out. You will find fewer people in each tasting room (unless you visit during a large event). It is also less expensive.

I find that I get a more personalized experience when I visit Sonoma. You will also get to know the winemakers and wineries better during your visits. 
>> Find additional wineries and wine regions in Northern California
Does Napa or Sonoma Have Better Wines? 

Both regions have numerous wineries with amazing wines, so it depends on what you prefer. Both have high-end wineries as well as options that are less expensive.
So, the answer is that both have a great selection of wines that are tasty and full of flavor, you just need to match up your tastes with what is offered in the region.

Comments? Questions? Suggestions?
I would love for you to join me in my private Facebook group! 
It's a great place to interact with me and others who know the area well.
You can ask questions, get advice for your upcoming stay, and then share your photos and advice with others when you return home. It's a great community and the fastest way to get answers to those nagging questions about your visit!