11 Things to Do in Calistoga: The Best of this Napa Valley Town
What are the best things to do in Calistoga? This lovely city in Napa Valley offers a variety of fun activities from wine tasting to spas to hiking.

It is also home to several large high-end resorts, top rated restaurants, and wonderful galleries.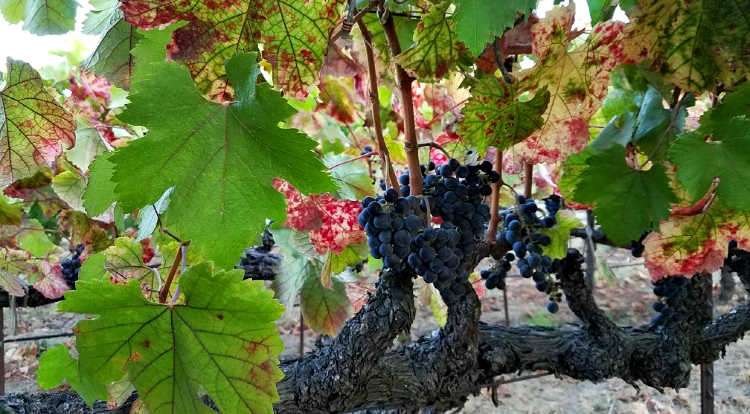 Read on for a list of my 11 favorite things to do here to help you prepare for your visit.

Disclaimer: I receive a small commission from some of the links on this page.

1. Wineries

One of my favorite things to do in Calistoga is to go wine tasting. You will find a number of well-known wineries a short distance from town including Sterling Vineyards, Chateau Montelena, and Castello di Amorosa.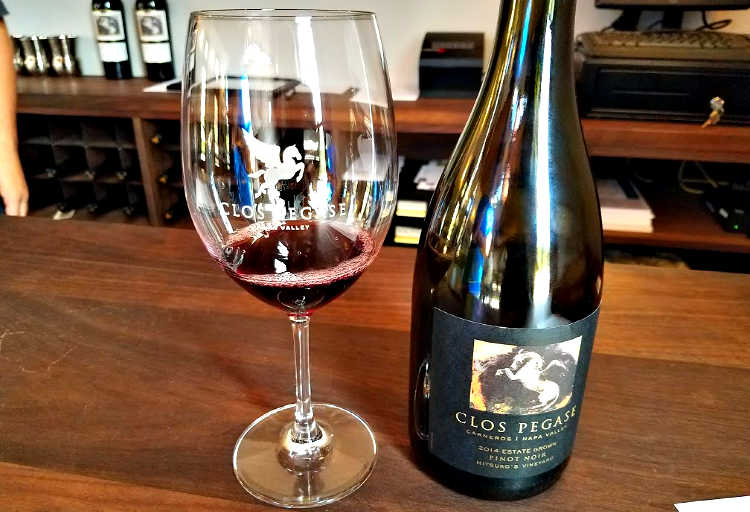 The wineries here feature a number of wines including Cabernet Sauvignon, Merlot, Chardonnay, and other top varietals. Most tasting rooms open around 10 am and close around 5 pm.
>> Discover my six favorites and why you should add them to your itinerary
2. Hot Springs & Mud Baths

Calistoga is famous for its hot springs, sparkling mineral pools, and mud baths. These natural wonders were discovered in the area around 500 years ago by the Wappo tribe.
Once word started to spread many American settlers began to visit in the mid-1800s. Today, they draw visitors all around the world to Calistoga.
Many spas offer a choice between a hot springs soaks or a mud bath. Several also offer a combination that starts with the mud bath and finishes in the hot springs.
There are several ways to enjoy them. Many of the hot springs are within luxury resorts. A few of the resorts only allow their guests to use them while others offer day passes for those not staying at the hotel.
Some of the more budget-friendly hotels use the waters to fill their pools and spas. No matter what your budget, you will be able to find a way to enjoy these natural waters.
Some of my top picks include Golden Haven Hot Springs Spa and Resort, Solage, and Calistoga Motor Lodge and Spa.
3. Old Faithful Geyser

Another one of the popular things to do in Calistoga is to see the Old Faithful Geyser. This smaller version of the well-known Old Faithful Geyser in Yellowstone lets off steam every 15 to 30 minutes without fail.
While the geyser itself offers a short amount of entertainment, you will also find other things to do with the price of admission. Before or after you see the geyser do its thing, you can enjoy a picnic lunch or walk around the colorful gardens.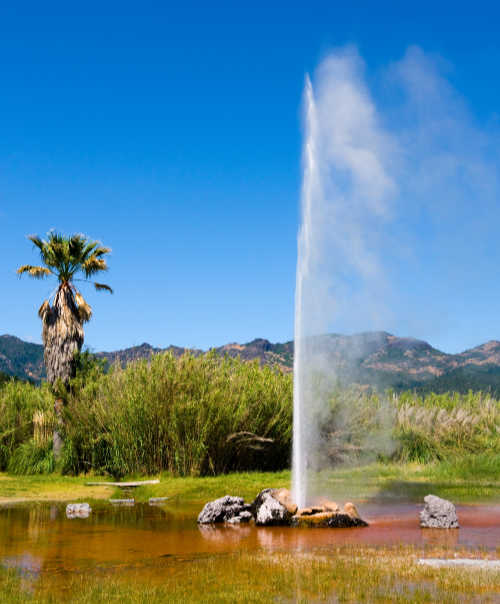 Kids will love the animal farm, where they can see Tennessee Fainting Goats, Jacob's Four-Horn Sheep, Cameroon Pygmy Goats and Guard Llamas. Your entire family will also get a chance to pet some of these amazing creatures.
Don't miss The Geology Museum, where you can learn more about Old Faithful and more about the local landscape.
You can either stop by for a quick peek at the geyser or spend a couple of hours enjoying all of the activities included with your ticket.
>> Find more kid and family-friendly ideas
4. Petrified Forest

Another one of the really cool things to do in Calistoga is to visit the Petrified Forest. It's a wonderful place to spend some additional time outdoors.
This preserved ancient forest was created after a volcano eruption several million years ago. These trees remained buried in ash until they were discovered by a Swedish homesteader in 1870.
You can take a close look at these redwood beauties on one of their trail loops. Both are about a half mile long. You can venture out on your own or enjoy one of their guided tours to learn even more.
The self-guided tours usually take about 45 minutes. The guided tours last around an hour to an hour and a half.
5. More Hiking

In addition to hiking in the Petrified Forest, you will also find some other great hiking in and around Calistoga.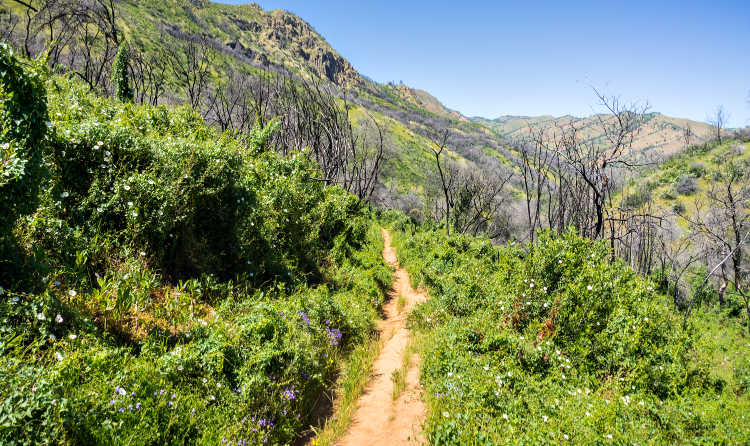 The Oat Hill Mine Trail is the closest trail to town. It covers just over 8 miles with around 1,500 feet in elevation change. You'll find the trailhead off Highway 29 at 2082 Oat Hill Mine Trail.
Bothe Napa Valley State Park is another great place to do some hiking. It features 7 trails that each offer a unique perspective. One offers coverage from local redwoods, one features expansive views around the valley, and one runs through a lovely vineyard.
They vary in length from less than a mile to more than 8 miles out and back.
6. Shopping

You can also spend a little time in its small downtown area shopping. You will find mostly local boutique stores with many of them right on or around Lincoln Avenue.
You can shop for goodies for yourself or presents for your friends and family. You will find a lovely bookstore, a few clothing stores (both new and consignment), and several wine shops.
Calistoga is home to more than half a dozen galleries. You will find quite a bit of contemporary art as well as unique pieces from local and internationally recognized artists.
7. Events

Calistoga and Napa Valley offer a variety of events throughout the year. You will find several events in Calistoga around the Thanksgiving and Christmas holidays including a tree lighting ceremony and parade.
Calistoga Concerts in the Park is also popular. These free shows are every Thursday night between 6:30 pm and 8:30 pm from June to August.
Click the links below to find more events all around Napa Valley.
8. Breweries

If you want to take a break from your wine tasting, you might want to check out Calistoga's breweries. You will find two in town and both offer a great selection of locally make brews.
Napa Valley Brewing Company sits inside the Calistoga Inn. They feature a huge outdoor area, which is perfect most of the year here. Their indoor area is wonderful too. Their regular menu features five distinct beers: American Wheat Ale, Palisades Pilsner, Calistoga Red Ale, West Coast I.P.A. & Blue Collar Porter. In addition, you will find some seasonal and special beers throughout the year.
You can also make reservations for lunch or dinner here too.
Your other option is the Lincoln Avenue Brewery. They usually have more than 20 beers on tap. They have a great outdoor beer garden with entertainment a few days a week. They also have a full-service kitchen that serves comfort food for both lunch and dinner.
9. Restaurants

Calistoga is well known for their wonderful selection of restaurants. Along Lincoln Avenue, you will find several options including everything from simple take-out menus to full service, high-end experiences.
I already mentioned it above, but one of my favorites is the Calistoga Inn Restaurant (where you will find the Napa Valley Brewing Company). On a nice day, there is nothing better than having lunch or dinner outside in their patio. It sits right on the Napa Valley River and is a delight both during the day and in the evening.
Another wonderful place for weekend brunch or dinner is Lovina. They feature American dishes with some awesome small plates as well as larger full dinner dishes. My favorites include the Fried Mushroom Polenta Bites, Chilled Heirloom Tomato Gazpacho, and the Spicy Heritage Pork & Beef Bolognese. They also have some great desserts to finish up your evening.
Evangeline is another place I love. They have a great patio as well as a lovely indoor dining room. It's a French bistro with a Creole twist. You will love their deviled eggs and fried pickles. Some of my favorite main dishes include the roasted chicken, the steak frites, and the burger. They also have some yummy cocktails and several wines by the glass.
Some of my other top picks include the Hydro Grill, which has amazing sandwiches (my favorites are the Reuben, pulled pork, and the BLT) and a great selection of craft beers on tap. Cafe Sarafornia which is perfect for breakfast (served all day) or lunch.
Palisades Eatery is a cute sandwich shop set in an old train depot. They are open for lunch and dinner with some wonderful outdoor seating.
10. Resorts & Hotels

The best way to experience the best things to do in Calistoga is to stay a night or two. It is home to a variety of places to stay from high-end resorts to several medium-priced options.
Two of the most luxurious options are the Solage Spa and Calistoga Ranch, both are part of the Auberge Resorts Collection. The Solage is just outside of town and is surrounded by vineyards, trees, and is a wonderful escape.
Some other highly rated Calistoga hotels include The Bergson, the Inn on Pine, and the Best Western Plus Stevenson Manor.
You can expect to spend anywhere from around $200 a night to up to more than $2,000 a night for rooms. These prices are before taxes.
Solage, Auberge Resorts Collection
Address: 1202 Pine Street
>> Read guest reviews and find the best rooms and rates for Solage.
The Bergson
Address: 1010 Foothill Boulevard
Fireplaces

Jacuzzi tubs

Classic Victorian house
$140 to $300
>> Find the best deals and rooms for your stay in Calistoga.
Inn on the Pine
Address: 1202 Pine Street
Ranked #1 for inns in Calistoga
Outdoor pool
Spacious rooms
$140 - $300
>> Find the best rooms and rates for your stay here.
Best Western Plus Stevenson Manor
Address: 1830 Lincoln Avenue
Pool, sauna and hot tub

Free buffet breakfast

Off site tennis courts

$199 to $300
>> Read reviews of the Best Western Plus Stevenson Manor and book your rooms.
11. Sharpsteen Museum

Step inside the Sharpsteen Museum to learn more about the history of Calistoga including the town's founder, Sam Brannan. The museum was created by Disney animator Ben Sharpsteen, so it includes a lot of animated, 3D, and other fun interactive art.
Explore Calistoga as it was in the 1860s through their 30-foot diorama, which is a 3D model of the town at that time. Check out Brannan's cottage as well as the miniature people, animals, and other figures in their animated states.
You can also check out some of the artwork that showcases what life used to be like here as well as one of their special exhibits. It's a wonderful experience for kids and your entire family.
The Sharpsteen Museum is at 1311 Washington Street Calistoga, CA.
Comments? Questions? Suggestions?
I would love for you to join me in my private Facebook group! 
It's a great place to interact with me and others who know the area well.
You can ask questions, get advice for your upcoming stay, and then share your photos and advice with others when you return home. It's a great community and the fastest way to get answers to those nagging questions about your visit!