South Bay & Peninsula Fourth of July Celebrations 2019
The Best Places to See Fireworks & Enjoy Other July 4th Activities
NOTE: On December 6, San Francisco (and a few surrounding counties) will once again be on a stay-at-home order. This will last indefinitely. Click here for more information.
Cities in the South Bay and on the Peninsula will feature a number of fun Fourth of July activities in 2019. They range from the Old Fashioned 4th of July in Half Moon Bay to the annual SF Symphony performance with fireworks at Shoreline Amphitheater in Mountain View.
Other fun events this year include the Fireworks Fun Run in Santa Cruz, the Chili Cook-Off in Palo Alto, and the family-friendly activities at Blackberry Farm in Cupertino.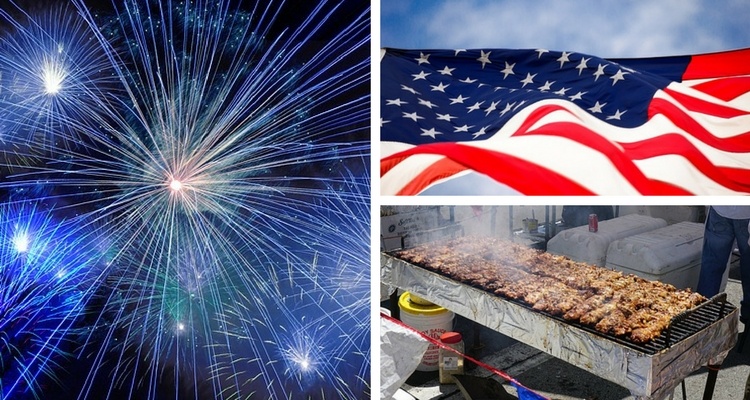 Aptos
Aptos will once again host the "World's Shortest Parade" this Independence Day on Thursday, July 4. Activities begin bright and early with a Pancake Breakfast from 7:30am to 9am. The parade will then take place from 10am to 12 noon. Later on in the day, enjoy food from local vendors, music, and other activities at Aptos Village Park from 12pm to 4pm.
Carmel-By-The-Sea
This year's celebration in Carmel-by-the-Sea is on Thursday, July 4. It's a traditional, family-friendly event at Devendorf Park on Ocean Avenue across from Carmel Plaza. From noon to 3pm, enjoy entertainment and fun games for the entire family.
They will also provide hot dogs, cold drinks, chips, ice cream, watermelon, and cookies. The festival and food are free, but get there early as quantities are limited.
Cupertino
Here are all the fun events planned for July 4, 2018 in Cupertino:
7am - 11 am: Pancake Breakfast, $9 for adults, $6 for children 12 and under, $1 for orange juice
Children's Carnival: 9 am to 11:30am
9:30 am: Flag Raising at Memorial Park, Veteran's Memorial
10 am: Children's Parade starting at Memorial Park, Softball Field
10:30 am - 12:00pm: Concert in the Park at the Memorial Park Amphitheater
These are the afternoon events at Blackberry Farm:
10 am - 5 pm: Free swimming
10 am to 5 pm: Food Trucks
5 pm: Park Closes
The festivities end with fireworks starting at 9:30pm. Some great spots to watch the show include Creekside Community Church, Creekside Park, Sedgwick Elementary, and Miller Avenue (between Bollinger & Phil).
Gilroy
This Independence Day in Gilroy, enjoy the annual free fireworks show at Gilroy High School, beginning around 9:15pm.
Half Moon Bay
Starting at 8 am, the Half Moon Bay Lions Club holds their 4th of July pancakes breakfast in City Hall. The parade starts at noon and runs for about one hour.
You will also find some new activities this year too. Stop by the Chamber's BBQ to enjoy some live music, beer and mimosas from. They will also have a kids area with a petting zoo, face painting and other family-friendly activities. This part runs from 12pm to 3pm.

Los Gatos
The Los Gatos hometown Fourth of July event is on Thursday, July 4 runs from 11am to 3:30pm at Oak Meadow Park, 233 Blossom Hill Road. The annual Flag Raising starts at 1 pm with music starting at 1:30 pm. This year's events include games, a picnic lunch, and music from the San Jose Wind Symphony.
Menlo Park
The Menlo Park annual parade and celebration is Thursday, July 4. The parade starts at 11:45am at Chestnut Street and Santa Cruz Avenue, and makes its way through the streets of Menlo Park to Burgess Park.
At Burgess Park, the whole family can enjoy music, games, and food until around 2:30pm. The event is free, but a wristband is required for certain activities.
Milpitas
The "Red, White & Boom" celebration in Milpitas is on Wednesday, July 4th at the Milpitas Sports Center Complex (1325 E. Calaveras Blvd). This free afternoon event starts at 1 pm at the "Waving the Red, White & Blue" Pool Party. Continuing until 4 pm that afternoon. Food is also available for purchase.
The "Red, White & Boom" Concert & Fireworks Show starts at 7 pm with the gates opening at 6 pm. After the concert is the fireworks show.
Monterey
The celebration in Monterey starts with a pancake breakfast from 7am to 11am. It's held at the Monterey County Youth Museum.
The annual parade starts at 10am. Watch as dozens of floats, musical units, and guest celebrities make their way through downtown Monterey. It lasts for about an hour.
After the parade, head over to the Admission Free Big Little Backyard Bar-B-Que and Entertainment Extravaganza on the grounds of City Hall on Pacific Street. From 11am to 4:30pm, enjoy kids activities such as free carnival booths, games, face painting and jumpy houses. You will also find great food on sale all day long (or bring your own picnic lunch).
The day wraps up with a free Patriotic Concert at the Golden Gate Theater. Doors open at 6pm and the concert starts at 7pm.
Mountain View
The place to be in Mountain View on Thursday, the Fourth of July is the Shoreline Amphitheater. This annual concert by the SF Symphony with an amazing fireworks display is the perfect way to celebrate Independence Day.
Doors open at 5 pm with games and events and then the music starts at 8pm with the fireworks starting shortly after dark. The entire program lasts about two hours.
Pacific Grove
On Thursday, July 4, head to Caledonia Park (behind the Post Office) in Pacific Grove for their annual Fourth of July celebration. Festivities last from 11 am to 3 pm and include live entertainment and an old-fashioned, down-home BBQ.
Pacifica
Head to Pacifica on Thursday, July 4 for the annual celebration at Frontierland Park. From 11 am to 4 pm, enjoy fun events such as live music, face painting, free games, food, crafts and more. Admission is free.
You can also start your day out at this year's 4th of July Rocket Run Race. This 5-Mile morning run starts at 8:45 am at the Pacifica Community Center (540 Crespi Dr.).
Redwood City
Redwood City will once again host the largest Fourth of July Parade in Northern California. It starts at 10 am in downtown Redwood City on Broadway, Marshall, Main and other downtown streets.
This year's festival takes place on the streets near the San Mateo County History Museum. You will find food, beverages, arts and crafts, and more. The Battle of the Bands competition starts at 1 pm on Hamilton Street. There is also a kids area and informational booths.
The annual fireworks display will be launched from the Port of Redwood City. Music starts at 7 pm. Food trucks will be on hand all night long. The fireworks will start around 9:30 pm.
San Jose
This year's Rose, White and Blue Parade is set for Thursday, July 4. The parade begins at 10am, winding through the Rose Garden and ending on the grand avenue known as The Alameda.
On The Alameda, you can enjoy a picnic featuring local food and drink, along with live music, an antique and classic car show, and dozens of arts and crafts booths.
The fun continues with a fireworks display downtown starting at dark. The display is at Discover Meadow, courtesy of the Rotary Club of San Jose and Symphony Silicon Valley, starting at around 9:30pm. Get there early for a great seat and to listen to music starting at 5pm.
Santa Cruz
Head out to Wilder Ranch Cultural Preserve for this year's celebration. Step back in time and enjoy an old fashioned 4th of July celebration. It includes a parade, live music, live history demonstrations, and more. Events take place between 11am and 4pm.
Saratoga
Saratoga will host its Independence Day Celebration on July 4, 2019. The event includes a small parade around the park, popsicles and flags for kids, live music, and actors in period costume. It is held at Kevin Moran Park from 9:30 am to 11:00 am.
Scotts Valley
This year, Scotts Valley is hosting both a parade and fireworks celebration. On Thursday, July 4, head over to Scotts Valley Drive for the annual parade at 3pm, food and booths open at 5 pm, live music at 6:30 pm and fireworks around 9:15 pm.
Do you have an event to add to this list? If so, click here for details to add your event to SFTourismTips.com for free!
Other 4th of July Celebrations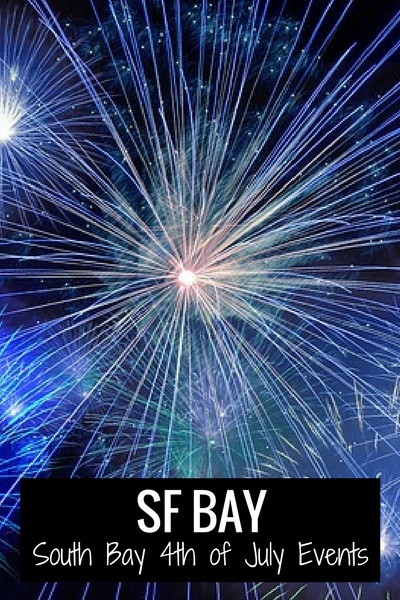 Follow SFTourismTips on Facebook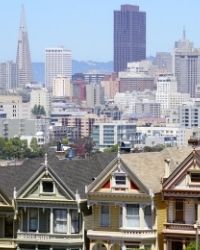 On my Facebook page, you will find more great information about planning your San Francisco vacation.
It includes tips, must see attractions, and other fun details.
Click the link below to check it out. If you enjoy the page, give us a like.