Tours in Monterey: The 10 Best Whale Watching, Walking, Biking, Ghost and Others
These tours in Monterey offer you the chance to learn even more about this cute waterside town. You can learn more about its history, the local cuisines and the wines from the nearby regions.

You can also tour around the Monterey Bay searching for whales or doing some deep-sea fishing. Other tours offered in this area include biking along the waterfront, searching for ghosts at night or driving around in a sea car.
Here are just a few of the most popular tours in Monterey.
Disclaimer: I receive a small commission from some of the links on this page.

1. Whale Watching Tours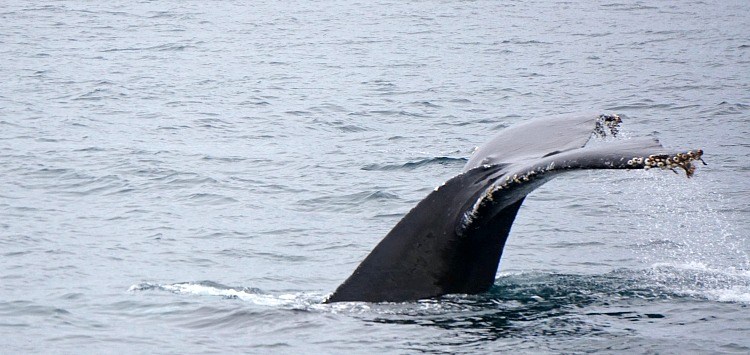 Whale watching is one of the most popular tours in Monterey throughout the year. On each journey, you get the chance to see a variety of wildlife including whales, sea lions, dolphins and beautiful birds.
You will find two hours given during the year. The spring/summer/fall tour first one runs from mid-March to mid-December. The winter tour runs from mid-December to mid-March.
Spring/Summer/Fall Tour

This 4-hour tour leaves promptly from Fisherman's Wharf at 9 am. These trips run daily from mid-March through December.
Learn all about the local wildlife in the area from your naturalist guide as you cruise through the waters of the Monterey Bay. As you listen to your guide, make sure to keep an eye on the water to spot signs of whale activity.
These fun and engaging whale watching tours welcome all ages and it's a great way to entertain the kids (must be accompanied by an adult). Food and drinks are available for purchase on the boat.
Winter Whale Watching Tour
This is the tour you will want to take if you are visiting Monterey during the winter months. Being that it is usually a little colder and rainy here, the tour lasts 3-hours.
Some of the wildlife you'll see on this tour includes whales, sea otters and sea lions, dolphins and different bird species. A professional guide will tell you all about the animals and the environment as you enjoy your journey.
This tour departs from Fisherman's Wharf at 10 am. Children are welcome as long as they are accompanied by an adult. Food and drinks are available for purchase during the tour.
2. Monterey Original Walking Tours

This area is famous for its history and these tours in Monterey will make you feel like you are stepping back in time.
You'll learn about landmarks, how it was settled by the Spanish, and how the city has changed over the years.
There are two tours for you to choose from here. The first is The Historic Monterey Tour which where you will learn all about the history of the Spanish here. You will visit old adobe houses and other structures.
It departs at the Rodriquez-Osio Adobe at 380 Alvarado Street.
The second is the Cannery Row Tour. It will take you down Cannery Row and transport you are back in the 1930s. You will also learn why Monterey used to be called "Sardine Capital of the World" as well as other pieces of history along this popular attraction.
It starts at the MST trolley stop in front of the parking garage at 601 Wave Street. Children 12 and under are free.
Both tours usually run from Thursday to Sunday all year.
3. Old Monterey Walking Food Tour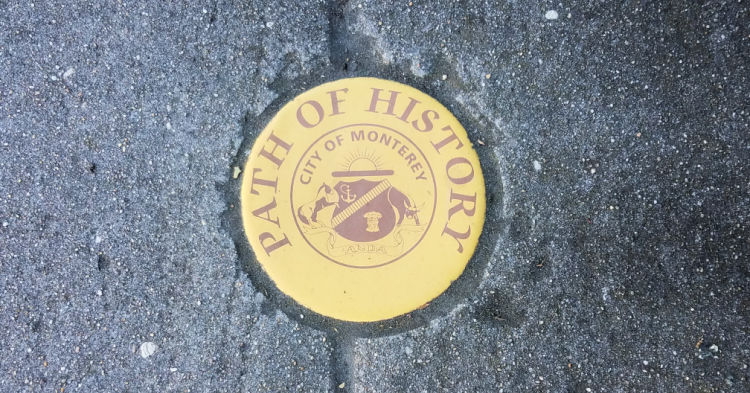 Monterey has always been known as a food lovers paradise, and this tour will let you experience many of the delicious treats here. Instead of eating a meal at just one location, this tour takes you to different areas and gives you the chance to nibble on, or drink, some of the best local foods and wines.
One of the bonuses of this tour is that while you are enjoying you bites, you will be learning more about the area and its history.
This tour is limited in size and lasts about 3 hours. You will walk about 1.5 - 2 miles during it so wear comfortable shoes. The tour departs from the Old Custom House at 11 am.
Tours usually run Thursday to Sunday all year.
4. Sunset Sailing Cruise

There is no better way to experience the beauty of the Monterey Bay then by taking a sunset cruise. This is one of the tours in Monterey that lasts about 2-hours and you will travel about 4-6 miles around the gorgeous bay.
You will see many animals that may include seals, dolphins, jelly fish, and hopefully whales. A professional guide will point out and tell you all about this area.
For those that want to feel like real sailors, you can even try your hand at guiding the boat as you take the helm and steer it.
You will depart from Sail Monterey at 78 Old Fisherman's Wharf. Check times as the sunset tours leave depending on the sunset times during the seasons as it runs all year long. Some drinks and appetizers are included.
Note: Only 6 people are allowed on this tour, so it is recommended to purchase tickets in advance.
5. Daytime Sailing Cruise

If you prefer sailing the Monterey Bay during the day time, then this is the tour for you. You will cruise along the California coastline as you sit back, relax and learn all about it from your knowledgeable guide.
You might also encounter a few animals along the way including sea lions, otters, dolphins, and hopefully some whales.
This tour usually lasts about 2 hours. Drinks, including wine, is complimentary during it. The cruise sets sail from Sail Monterey at 78 Old Fisherman's Wharf. This cruise runs throughout the year.
Note: No more than 6 people are allowed on this tour. Please check the schedule and book in advance if possible.
6. Monterey & Pacific Grove Sea Car Tour

Get ready to zoom around Monterey in a cool 2-seat open-roof convertible cars. You can either follow the pre-set two-hour tour or spend the two-hours exploring on your own.
You will be able to visit places such as Cannery Row, Fisherman's Wharf, the wonderful Lovers Point beach and Park and the town of Pacific Grove. You can also stop at other places if you want on this 2-hour tour.
Your personal tour will depart from the Portola Hotel. There are numerous times, so check the schedule to find one that works best for you on your visit here.
Note: Children 3 years and under are not allowed on this tour for their own safety. Kids 4 and over must be accompanied by an adult.
>> Find details for this tour and availability during your visit
7. Electric Bike Tour

The 17-mile drive is gorgeous, fun, and a beautiful way to see some of the best views anywhere in Monterey. This tour lets you take an electric bike and cruise around it. If you want to take the kids, there are even tandem bike options.
Some of the stops include the breathtaking Lover's Point Park. Other locations include the John Denver Memorial, Asilomar Beach, Pebble Beach and other areas.
This 3-hour tour includes e-bike, helmet, gloves and a tour guide to educate you on this area. The tour departs from Big Sur Adventures at the American Tin Cannery in Pacific Grove (just a block or two from Monterey's Cannery Row).
Note: This tour runs from March until September each year.
>> Find out more and pick up your tickets today
8. Wharf Walks with Tim Thomas

Tim Thomas is well-known in the local area as a historian and author. Tim gives tours in Monterey the first Saturday of every month at 10 am. Each tour will have a different theme about Monterey and its history.
This 2-hour tour will educate you about the local area and wildlife while giving you wonderful views of the area. Tim is the perfect tour guide as he was the curator for the Monterey Maritime & History Museum for 16 years and is a 4th generation native of Monterey.
His tours are always informative, fun and different each time you take one. The tours must be booked in advance. The minimum age limit is 10 years old.
The Wharf walk departs from the pink Harbor House at #1 Old Fisherman's Wharf at 10 am.
>> Visit the Fisherman's Wharf site to learn more about his upcoming tours
9. Old Ghost Tour of Monterey

Check out the haunted sites around town on the Old Ghost Tour of Monterey. The tour is more about the history of each location, which means you probably won't really see any ghosts.
Gary is a fantastic tour guide and is very knowledgeable in everything ghastly that has happened in Monterey during the years. Not only will he drive you around the area on a bus, he will give you insights that no one else knows about.
This 90-minute tour gives you the chance to see documents, pictures and more from the old days and even visit a graveyard! WOOOOOOOOO!!!!
It runs every Saturday night beginning in early April until early November. Check the schedule for specific dates and times. The tour begins at Ghost Tour of Old Monterey located at 290 Figueroa Street.
>> Visit his site for more details and ticketing information
10. Deep Sea Fishing

This is the perfect excursion for anyone who loves deep sea fishing and the experience of hauling in a big one! In operation since the 1940s, you know that you'll have the best crew to help you find the best fishing around the bay.
Some of the catch may include Salmon, Rock Cod, crabs and more.
There are two tours which depart at different times. Please check the link below for more information. Both leave from Chris' Fishing and Whale Watching at 48 Fisherman's Wharf in Monterey.
Note: You will need a fishing license if you are 16 years or older. This can be purchased at their office. Children are allowed on the fishing trip if accompanied by an adult.