Outdoor Activities in Monterey: 10 Fun Things to Do Around the Bay
What are the best outdoor activities in Monterey? Given the mild climate all year long, you will find plenty of fun things to do from hiking to snorkeling to bay cruises.

My 10 favorites also include heading out for a round of golf, relaxing on the beach, and going kayaking. I've included tips and where to enjoy each activity too.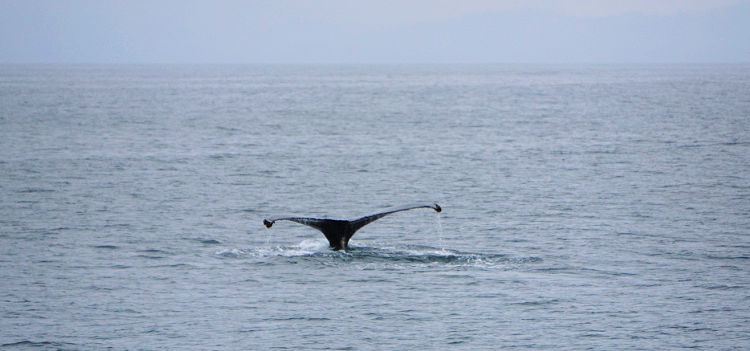 Disclaimer: I receive a small commission from some of the links on this page.

1. Monterey Bay Cruises

One of the top outdoor activities in Monterey is our cruises. You will find a variety of options including sunset, daytime, whale watching, and others. Here are a few of my favorites:
Whale Watching Cruises: The Monterey Bay area is one of the best places to go whale watching. Several species of whales migrate through this area as they head to or from their northern breeding ground. The fertile waters off the coast here make it a great short stop over for many whales on their journey. More about whale watching in Monterey.
Sunset Cruise: Another one of my favorites is the sunset cruise. On this 2-hour cruise, you can just sit back, relax and enjoy the scenery. You'll want to keep an eye out for wildlife, enjoy a glass of wine, and then watch the sun slip below the horizon at sunset.
Daytime Sailing Cruise: The daytime cruise is also a fun way to spend a couple of hours on the water. Make sure to see all the different animals as you learn more about the area from your knowledgeable captain. You can also enjoy a glass of wine and even take the wheel for a bit to learn more about sailing.
>> Find some additional fun tours around Monterey
2. Hiking

Hiking is another one of the best outdoor activities in Monterey. You will find all levels of hiking available around the bay no matter how experienced you are at it.
The easiest and most accessible trail is the Monterey Coastal Trail. This one starts at the beautiful Lovers Point Park in Pacific Grove. It then makes it way through Monterey and on to Castroville. You can start and stop anywhere along this 18-mile trail that is mostly flat.
The Point Lobos State Natural Reserve is my absolute favorite in this area. It has spectacular trails as well as interesting wildlife. This park is often referred to as "the crown jewel of the State Park System" and the minute you arrive, you will see why.
It has gorgeous vistas, unique geological formations, endangered archeological sites, and lovely flora and fauna. You will find these trails off highway one about 5 minutes south of Carmel-by-the-Sea.
My third recommendation for hiking is Jacks Peak Park. It offers more than 8 miles of trails that start in a lovely tree covered area and lead to the summit with breathtaking ocean views. You will find this park at 25020 Jacks Peak Park Rd in Monterey.
3. Kayaking

Take a tour, class, or head out on your own to kayak the Monterey Bay. The company I like to use for all of these options is Monterey Bay Kayaks.
For beginners, they offer classes on the water. You will be taught by ACA trained instructors. Each class offers you the chance to learn or perfect your paddling skills, be safe as you kayak, and become more comfortable overall with your skills.
They also offer some great tours. No experience is required to take some of their tours and it's a great way to learn more about the Monterey Bay and its wildlife.
They offer everything from an easy 1.5 hour tour where you stay in the calm waters of the bay to tours for more experienced kayakers which are up to 4 hours long.
If you prefer to head out on your own, Monterey Bay Kayaks also offers kayak rentals. You can rent single or double kayaks. Before you head out on the water, they do include a safety briefing about the area so you know where you can and cannot go as you cruise around the bay.
Their only requirement is that you are a good swimmer and take their lesson on what to do if you capsize.
>> Visit the Monterey Bay Kayaks site for more details
4. Golf

This area of California, specifically Pebble Beach, is well known for its lovely and challenging golf courses.
The most famous courses are in Pebble Beach. Some of the most famous golfers in the world come here for the Pebble Beach Pro - Am event every year. The great thing is that you can play here and compare yourself to the masters!
Here is where you will find eight courses--five of those are open to the public.
It can be challenging to get a tee time, but if you plan in advance you will have no problems golfing here. Read more about the five public courses. 
One of the best courses outside of Pebble Beach is the Pacific Grove Municipal Golf Course. It offers amazing views of the ocean and surrounding communities. You will find that the front 9 is not as challenging as the back 9.
However, for the price and the views, this is one of the best options around.
>> Learn more about the top Pebble Beach courses
5. Scuba

Not only will you see amazing wildlife above water, but you will be thrilled by the action below. The Monterey Bay is a favorite for many local scuba enthusiasts.
You can either take a class, go on a diving tour, or just rent your own gear for the day. I recommend doing them all through my favorite shop, the Aquarius Dive Shop.
For classes, they offer open water, advanced open water, rescue, and other specialty courses. Their ocean dives are all in the Monterey Bay.
If you don't have your PADI certification, you can get one through the Aquarius Dive Shop. And, if you already have your PADI certification, you can also head out on a tour. They offer dives for one to four people and you can decide if you want to do one or two dives.
Your guide will show you some of the best places the explore in the bay.
You can also just rent equipment from them. They offer everything from wet suits to regulators. They also offer diving packages if you need all of the equipment for your upcoming dive.
You can often just walk in to rent your equipment, but I recommend reserving in advance during busier holiday weekends or summer months.
>> Visit their site for details on scuba diving in the Monterey Bay
6. Snorkeling

Another one of my favorite outdoor activities in Monterey is to go snorkeling. You can either bring your own equipment or rent from one of the several dive shops in town.
There are several spots along the beach where you can head out on your own. Make sure to watch for signs as some of the beaches do have rip tides at times and can be dangerous.
Those right along the Monterey Bay are usually fine, but as you head further south, you will find some with warning signs.
Just make sure to check before jumping in.
Snorkeling here offers you the chance to see starfish, small fish, and kelp. The local dive shops will also have some great recommendations on the best places to snorkel that day.
7. Sea Car Tours

Another fun way to enjoy the outdoors in Monterey is on a sea car tour. These bright yellow, 2-seat, open air cars are a fun way to cruise around the area.
You can rent the cars for 1-, 2-, and 3-hour time periods. Each rental period offers a pre-recorded guided tour that you can follow. These tours take you past the top sights in Monterey and Pacific Grove.
You can also skip the guided audio tour and venture out on your own.
Included in all rentals are a full tank of gas and helmets.
>> Check for availability for all three rental time options
8. Stand-Up Paddling

Within the calm Monterey Bay waters, it's also fun to do some stand-up paddling. It's easy to hit the water from many of the beaches within Monterey. You can cruise around for hours on the bay as you soak in the scenery.
You can either rent the equipment when you arrive or bring your own. This is a fun and inexpensive way to spend your morning or afternoon in Monterey.
9. Fishing

There are a few options for those interested in fishing. First of all, you can find some of the places around the bay where you can fish from shore. You can also head out on a guided tour for some deep-sea fishing.
One of the hot spots for fishing from the shore is on the Coast Guard Pier. This is a noncommercial pier between Cannery Row and Fisherman's Wharf. You will find plenty of people here fishing all day long.
The second option is to head out on a boat for some deep-sea fishing. My recommendation for tour is Chris' Fishing. They have been around since 1949 and people love the experience with them.
You are required to have a fishing license and you can pick that up at their offices prior to your departure.
They offer three types of fishing experiences including rock cod, salmon, and crab & sand dab trips. Find out more about their options and availability by visiting their site.
10. Beaches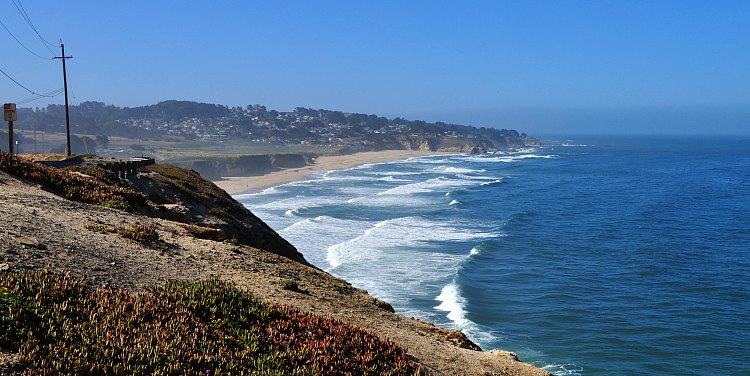 My final recommendation for outdoor activities in Monterey is to head to the beach. You will find beaches that are great for relaxing as well as those that are perfect for some exploring.
The beaches in the city of Monterey are small, flat and perfect for family time. My favorites include Del Monte, McAbee, and San Carlos State Beach.
As you head further south through to Pacific Grove and Pebble Beach, you will start to find beaches with interesting rocks, tide pools and gorgeous landscape. Most of these beaches also have some beautiful sandy areas but give you more colorful landscape to explore.
Comments? Questions? Suggestions?
I would love for you to join me in my private Facebook group! 
It's a great place to interact with me and others who know the area well.
You can ask questions, get advice for your upcoming stay, and then share your photos and advice with others when you return home. It's a great community and the fastest way to get answers to those nagging questions about your visit!