Monterey Attractions & Activities
Top 10 Places to Visit & Things to Do in This Popular Seaside CA Town
What are the best Monterey attractions and activities? This cute waterfront town features several fun things to see and do including their world famous aquarium, plenty of water activities and dozens of museums.
Here are my ten favorites.
1. Learn About Local Plants & Animals at the Monterey Bay Aquarium
The #1 attraction in Monterey is its world-renowned aquarium. The Monterey Bay Aquarium sits on the north end of Cannery Row and features everything from jellyfish to penguins.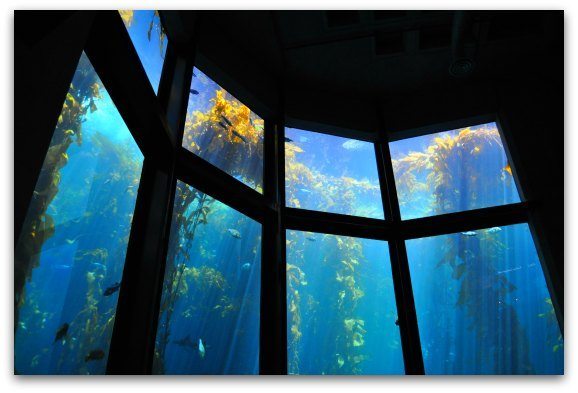 Learn More: Monterey Bay Aquarium Visiting Tips
2. Shop or Dine on Cannery Row
Cannery Row is a popular shopping and entertainment district. Here you will find one of the largest Antique Malls in the area. You will also find more than 80 shops that sell everything from socks to gourmet foods.
Learn More: Cannery Row Shops, Attractions and More
3. Entertain Yourself on Fisherman's Wharf
The historic Fisherman's Wharf area sits on a pier over the Monterey Bay. This cute area features dining, shopping and entertainment. You can also pick up a boat to go whale watching or deep sea fishing.
Learn More: Fisherman's Wharf in Monterey
4. Sip & Sample Local Wines
Another one of my favorite things to do in Monterey is to go wine tasting. You can either sample the wines at the tasting rooms right in town or head out of town to one of more than 30 tasting rooms in Monterey Wine Country. One of my favorites is A Taste of Monterey on Cannery Row.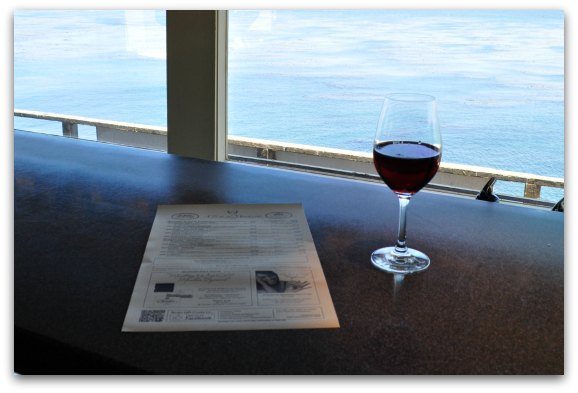 Learn More: Where to Go Wine Tasting in Monterey
5. Go Whale Watching
Monterey is one of the best places to go whale watching in the area. All year long whales are migrating past the Monterey Bay area. Catch humpbacks, orcas or blue whales as they make their way north or south each year.
Learn More: Whale Watching in Monterey
6. Bike the Waterfront Trails
Monterey's flat waterfront trails make it a fun place to go bike riding. The best way is to rent a bike and head out on your own. Your bike rental company will provide you with a list of routes including a map to help you find your way.
Learn More: Reserve Your Bikes Online Today

7. Cruise the Bay on a Kayak
The calm waters of the bay make it a great place to go kayaking. You can either go on your own or on a guided tour. If it's your first time, you can also take a lesson or go on a short family friendly journey.
Learn More: Tips & Booking Details
8. Golf on One of the Areas Famous Courses
Monterey and the surrounding communities have several amazing golf courses. Here you can find the world class courses of Pebble Beach. You can also play local courses in Monterey, Carmel and Pacific Grove.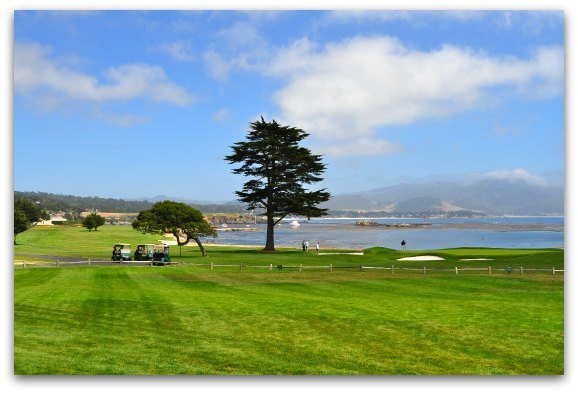 Learn More: List of Local Golf Courses in the Area
9. Learn About the Local Art & History at One of the Museums
The most visited museum here is the Monterey Museum of Art. It houses works from local and internationally recognized arts. In addition, you will also find several other museums dedicated to the history of this area.
Learn More: Top Museums to Visit in Monterey
10. Attend a Local Festival or Event
Monterey and the nearby communities are home to several large festivals and annual events. Here is where you will find a calendar of events each month. Highlights include the Monterey Jazz Festival, the Monterey Wine Tasting Festival and the Monterey Blues Festival.
Learn More: This Year's Calendar of Events for Monterey & Nearby Communities

Other Pages to Help You Plan Your Visit