Livermore Valley Wine Region: 10 Unforgettable Tasting Experiences

by Jill Loeffler  •

Updated: June 8, 2023
The Livermore Valley Wine Region may not be as famous as its cousins Napa or Sonoma, but it is equally gorgeous, the people are just as friendly, and the wine is just as amazing. And, in my opinion, sometimes the experience of visiting here is better since the wineries are smaller, and they really focus on a personalized experience.
This historic region sits about an hour and fifteen minutes east of San Francisco. You will find more than 50 wineries here. In 1936, Wente Vineyards was the first to produce a varietally labeled Chardonnay.
Today, you will find a wide variety of wines. Some of the most popular are their Chardonnays, Cabernet Sauvignons, and Petit Sirahs. You will also find Zinfandel, Syrah, Sauvignon Blanc, and dozens of other varieties.
If you plan to visit Yosemite, this is a fantastic place to stop during your journey. It's also a fantastic day trip from San Francisco.
Here are ten wineries in Livermore Valley Wine Country I think you will enjoy during your visit.
Note: Many of the Livermore Valley wineries are open at limited times since they are quite small. Some also require reservations, and most reservations can be made online.
To make your stay more enjoyable, I've also included some additional information at the bottom. Feel free to skip ahead to these if you want to learn more about staying here for a few nights, some great places to eat, the best times to visit, and other tips.
Disclaimer: I receive a small commission from some of the links on this page.

1. 3 Steves Winery
Address: 5700 Greenville Road, Livermore
Tasting: Reservations are not required
This is, without a doubt, my favorite winery in the region. Not only are the wines fantastic, the owner, the employees, and the doggie there are some of the happiest people we've met anywhere.
The story of 3 Steves starts with three friends, all named Steve. While you will only find one Steve on site these days, he, his son Jason, and the rest of his family run this small winery.
They opened in 2010 and have won many awards over the years, including Best Wine of Show from the San Francisco Chronicle.
While you may be surprised that a winery that is this small (they only produce about 5,000 cases a year) could win such an important award, you will find it's just one example to show the quality of wines produced here.
They have amazing wine, and my husband and I love the experience in their tasting room. The staff is friendly and will make your wine-tasting experience a lot of fun!
You will also love their silly, classic signs and paraphernalia about wine drinking all around the tasting room.
Their wine-tasting room sits at one of the highest points around, so you get sweeping views of Livermore Valley Wine Country, vineyards, and the surrounding area.
Trust me, put them first on your list of wineries to visit!
2. Wente Vineyards
Address: 5040 Arroyo Road, Livermore
Tasting: Reservations are encouraged
Compared to 3 Steves Winery, Wente is larger and much more well-known. It has been around since 1883 and produces 325,000 cases a year.
However, this is still small compared to the larger Sonoma and Napa wineries (Gallo Winery produces 83 MILLION cases a year!), so you will surely get personal attention.
Wente Vineyards is located on beautiful rolling hills and gives an amazing view of the area around it. This family-owned winery has won many awards, and you will love tasting either inside or outside on their historic property.
I love going here because they have a seated tasting if you just want to try their wines. They also offer special tastings with foods that are paired with specific wines to bring out the aroma and taste.
They also have events and fun gatherings throughout the year.
Note: There is also an 18-hole golf course on the grounds, which is 181-yards and par 72, designed by Jack Norman. It is part of the PGA Tour's Nationwide Tour.
3. The Steven Kent Winery
Address: 5443 Tesla Road, Livermore
Tasting: Reservations are required
The Steven Ken Winery is another great, small winery in Livermore Valley. Their owner and winemaker, Steven Kent Mirassou, is a 6th generation winemaker.
His family is one of America's oldest wine-making families. To give you an idea of how long his family has been making wine -- they started six years before Abraham Lincoln became president!
Focusing primarily on reds, such as Cabernet Sauvignon and Cabernet Franc, with some Barberas and other lesser-known wines, they age each vintage in French oak barrels at the height of perfection.
I love visiting here because there are so many tasting choices and options. They range from a simple wine-by-the-glass tasting all the way up to a private experience with their resident sommelier!
They often have special events, so make sure to check ahead. Being situated right in the heart of the valley, you will enjoy your views as you taste their delicious wines.
Note: The Steven Kent Winery name can be a little confusing as there are actually four separate but combined wineries under that umbrella. These include Steven Kent, Lineage, L'Autre Cote (which only makes Cabernet Franc), and Mia Nipote (which makes reds and also a Sauvignon Blanc).
4. McGrail Vineyards and Winery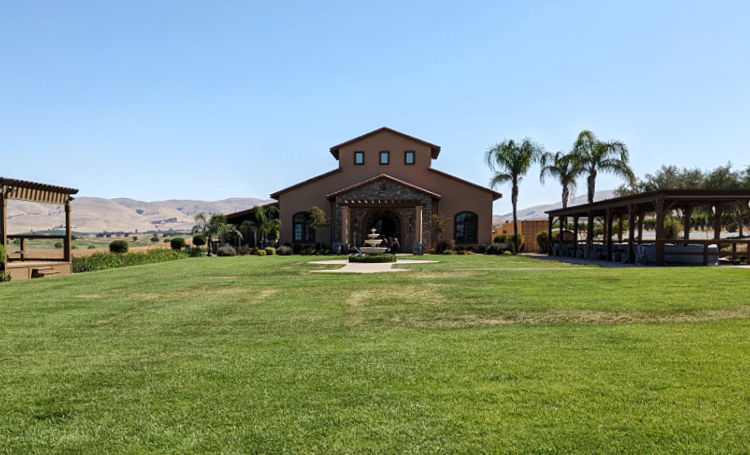 Address: 5600 Greenville Road, Livermore
Tastings: Reservations are not required for the indoor bar with four or fewer people. Reservations are required for other tastings.
McGrail is a perfect next selection on our list of Livermore Valley wineries since they began selling their grapes to the aforementioned Steven Kent Winery in 1999. After a few years, they decided to make their own wines. This business grew into a winery of about 1,000 cases.
As they started to win awards, they continued to expand and are now up to about 4,500 cases, which is still tiny.
Being that they are so small, they can produce wine of exacting standards. An example of this is when their Cabernet Reserve won the Best Red Wine in the US at the San Francisco Chronicle Wine Competition!
This immediately put them on the map as one of the "must-visit" wineries in the Bay Area.
Their focus is primarily on Cabernet Sauvignon and Chardonnay, with a few others wines depending on the season.
The tasting room is situated in the middle of the valley, with incredible views of the vineyards and the mountains around it, and is incredibly comfortable, so you'll feel like you are at home here.
More Great Wine Regions in Northern California
5. Page Mill Winery
Address: 1960 S. Livermore Avenue, Livermore
Tastings: Reservations are recommended
Another mini-winery, Page Mill, originally started in Dick Stark's house. Realizing that wine-making was his dream, he decided he wanted to build a winery. At that time, he realized that Livermore Valley Wine Country was the perfect appellation for his wines to flourish.
The winery primarily focuses on red wines, including many popular varieties. However, they make more exotic ones, too, such as Syrah, Malbec, Petit Verdot, and others. Their white varietals include Chardonnays and Blanc de Blanc.
The tasting room and winery are gorgeous, designed in the style of a classic Italian villa, with stone, wood, and other natural materials.
You will need to contact them in advance for tastings since they are such a small winery.
Depending on when you go, there are special tastings and fun events.
One of my favorites is a combination of Tai Chi and wine tasting. It is something you have to experience at least once in your life!
6. Retzlaff Winery
Address: 1356 S. Livermore Avenue, Livermore
Tastings: Reservations are recommended. Reservations are required for groups of 6 or more.
A certified fully organic winery, Retzlaff Winery uses biodiversity to allow the grapes and wine to become fully formed without any outside intervention by chemicals.
Another smaller winery, they grow their grapes on just over 10 acres of land. This allows them to control every single step of wine growing and winemaking.
Since they want to keep everything as personal as possible, they add the vintage, the number of cases, and the winemaker's name onto the label by hand. It is incredibly cute, and you feel a little like family when you buy a bottle of their wine.
They focus primarily on Cabernet Sauvignon, Merlot, Sauvignon Blanc, and Chardonnay. Their Cabernet Sauvignon has won a double gold medal at the California State Fair.
The tasting room looks like a simple but lovely barn, and you'll love all the personal touches. I enjoy that there is so much nature around, such as flowers and honeybees.
7. Concannon Vineyards
Address: 4590 Tesla Rd, Livermore
Tastings: Reservations are encouraged but not required
Even though Concannon is the 2nd largest winery in the Livermore Valley, it is still considered a small one compared to many in Napa or Sonoma.
James Concannon started it in 1883 when he moved to the US from Ireland. He was one of the first to bring Bordeaux-style wines to the area.
Like many wineries, they produce a Sauvignon Blanc. They also produce a Viognier and a Semillon, along with other whites.
As for reds, they have Cabs, Pinots, and several lesser-known wines.
You will have a nice selection from your favorites to something you've never tried before!
They also helped develop the Wine Institute's "Code of Sustainable Winegrowing Practices," so you know you are drinking good, quality wine here.
Their tasting room was rated among the top 25 in all of California by the incredibly well-respected Michael Cervin of "IntoWine.com." The views are gorgeous, and it is built like a classic mansion in the middle of the vineyards.
8. Bent Creek Winery
Address: 5455 Greenville Road, Livermore
Tastings: Reservations recommended, call before you arrive if you don't have reservations to make sure they can accommodate you.
Like so many others in Livermore Valley Wine Country, owners Tom and Pat Heineman sold their grapes to others before realizing that they could make wine that compared to any other. After taking viticulture classes at the world-renowned the University of California Davis, they opened Bent Creek Winery.
At around 3,500 cases a year, this is another tiny winery that is a joy to visit. Like many of the wineries in this appellation, they focus mostly on reds and have a few whites. These include classics like Cabernet Sauvignon, Cabernet Franc, and Zinfandels.
They also have Syrahs, Petite Sirah, and a few different ports if you want something a little more exotic.
The tasting room is very homey, and you'll immediately feel welcome. They have special events and tastings, so make sure to check ahead and see what is happening when you visit.
And, just in case you were wondering, there is a creek on the property!
Fun Wine Tasting Tours from SF
9. Murrieta's Well
Address: 3005 Mines Road, Livermore
Tastings: Reservations are recommended for their seated tasting experience. Their patio is open for walk-in guests.
Another one of the Livermore Valley wineries with roots (pun intended) that reach back to the 1800s, Murrieta's Well, originally used cutting from France to start their vineyard. In fact, these cuttings came from the world-famous Chateau d'Yquem and Chateau Margaux wineries.
After all those years, one of the members of the Wente family decided to buy the land and winery. They later partnered with the Traverso Chilean winemaker family, which allowed for some of the more varied wines in the valley.
As you'd expect, there are the usual cabs and chards, but they also have wonderful varieties such as Zarzuela, Petite Verdot, and Tempranillo.
Some of the whites include a Dry Orange Muscat, Rose, and their special "The Whip," which is a combination of Sauvignon Blanc, Malvasia Bianca, Orange Muscat, and Viognier. Trust me, you've never had anything like this before!
The winery's tasting room is an old barn that has been refurbished to keep all the classic style while offering modern touches. There is a wonderful outdoor courtyard if you want to grab some sunshine.
Make sure to check their events and special experiences.
10. Wood Family Vineyards
Address: 2407 Research Drive, Livermore
Tastings: Reservations are recommended but not necessary.
This is another one of my favorite stories of how a winery started. In 1991, Rhonda Wood was working as a pilot and was forced to take leave when she became pregnant.
After trying her hand at beer and then wine at her home, she and her husband decided to buy some land and start their own winery!
In 2006, Rhonda retired and became a full-time winemaker.
The wines focus primarily on red, such as Cabernet Sauvignon, Cabernet Franc, and Merlot. You'll also find other varieties, such as Albarino, Petit Verdot, and Malbec. I also love their blends.
The tasting room is located in the city and is fairly nondescript. However, when you go inside, it is full of loads of fun art, wine barrels, and comfy couches so you can relax and enjoy your time.
They often have live music and other special events, including cooking classes.
Best Time to Visit Livermore Valley
The best time to visit Livermore Valley wineries are in the late summer or early fall. This is because the grapes are ripe on the vines, it's starting to cool down a bit, and the area is buzzing with up and coming harvest activities. It's a fun time to take pictures of the region too.
Even though that is my favorite time of year, it's also fun to visit anytime of year. Most wineries here are a bit smaller, so only offer open tastings on Friday, Saturday, and Sunday. Some of the bigger places offer tastings from Thursday - Monday. Most are closed on Tuesday and Wednesday.
Although it's never too crowded here (which is another reason I love it), I find that Fridays tend to be a great time to visit. There are fewer people around and the staff is more readily available to answer questions about their wines, vineyards, and the region overall.
Livermore Wine Trolley
A fun way to experience this region is on the Livermore Wine Trolley. They offer small group wine tours in the region on Saturday and Sunday. They last around four hours.
You'll park at one of three wineries where you will begin your adventure with an hour long wine pairing with small bites and five wines. The Trolley will then pick you up and drop you off at two other wineries. After you are done tasting, they trolley will drive you back to your car.
>> Visit their official site to learn more about this fun tasting experience
Great Places to Stay Nearby
If you plan to visit the area for a day or two, you will find plenty of hotel options nearby. Here are just a few of my top picks.
The Purple Orchid Wine Country Resort and Spa
If budget isn't an issue, then this is an awesome place to stay. It's a cute bed and breakfast with around 10 rooms right next to a vineyard. It's relaxing and the rooms offer a plenty of space to spread out.
Most offer views of the vineyard, king beds (one room offers two queens), and a fireplace. There is also a pool onsite, free breakfast and plenty of parking.
>> Find out more about staying here
Hampton Inn Livermore
About 20 minutes away from the Livermore wineries, you will find the Hampton Inn Livermore. This three star hotel offers easy access to wine country, local attractions, and I-580. 
It has a pool, free breakfast and onsite parking. It's also budget friendly and ranges from around $100 to $200 a night.
>> Find out more about staying at the Hampton Inn
Home2 Suites by Hilton Livermore
One of the highest rated hotels in Livermore Valley wine country is Home2 Suites by Hilton Livermore. All of the rooms are suites with extra space for seating, working, and/or lounging around.
They feature an outdoor saline pool, HDTV, and and outdoor fire pit. 
It's also just a 15 minute drive to BART and about 25 minutes away from the local wineries.
>> Find out more about staying at the Home2 Suites
Places to Eat Nearby
Here are just a few great places to grab breakfast, lunch, or dinner during your visit.
First Street Alehouse: Brew pub that offers American comfort food, open daily for lunch and dinner, 2106 First Street
Posada Alta Cocina: Moderately priced eatery featuring Mexican-inspired dishes, open daily for lunch and dinner (except Monday), 988 Murrieta Blvd.
Monica's: A great breakfast and lunch spot open 9 am to 3 pm during the week and from 8 am to 3 pm on the weekends, 2074 Second Street
Zephyr Grill & Bar: American bistro open for lunch and dinner daily with a wine bar, and brunch on Sunday, 1736 First Street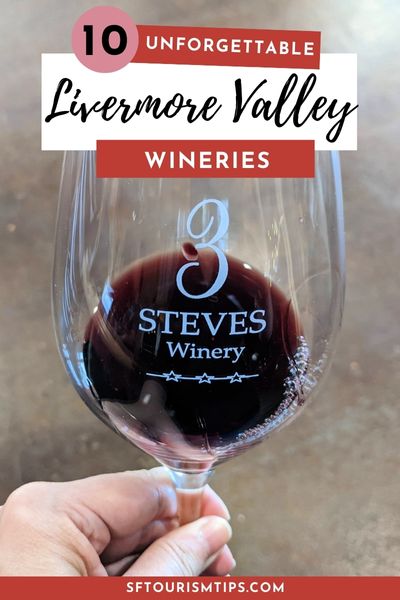 Comments? Questions? Suggestions?
I would love for you to join me in my private Facebook group! 
It's a great place to interact with me and others who know the area well.
You can ask questions, get advice for your upcoming stay, and then share your photos and advice with others when you return home. It's a great community and the fastest way to get answers to those nagging questions about your visit!