San Francisco Frozen Film Festival
2020 Film Schedule and Other Festival Details
NOTE: On December 6, San Francisco (and a few surrounding counties) will once again be on a stay-at-home order. This will last indefinitely. Click here for more information.
Head over to the Mission District for this year's San Francisco Frozen Film Festival. All films play at the Roxie Theater at 3117 16th Street.
The 2020 event runs from July 8 - 11. Films are shown on just two of these days. The other days are set aside for awards and other festival events.
The mission for the organization is to help independent filmmakers, youth, and those in under-served communities showcase their work. With the decrease in cost of technology and equipment, almost anyone can make a movie these days. This festival strives to help those with a smaller budget get their work shown to a larger audience.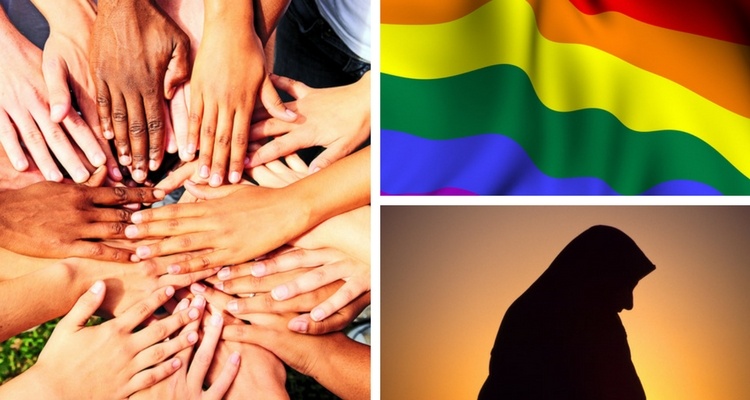 The SF Frozen Film Festival is great as it has a large variety of works from many different communities. They group the films by type, so each showing offers several pieces with the same theme.
This year's event features several environmental documentaries, dramatic shorts, and animation. You can also watch shorts focused on the LGBT community, some considered "experimental," and others that will make you laugh.
Click here to visit their website for a full schedule of films this year.
More Festival Details
How to Get to the Roxie
The Roxie is easy to get to from any location around SF and the Bay Area. It is just two blocks west of the 16th Street BART station.
You can also take one of these buses that drops you off within a few blocks of the theater: 14, 22, 33, & 49.
Yummy Restaurants Nearby
This area of San Francisco has a number of amazing places to eat. These are just a few of my favorites that are less than a block away.
Monk's Kettle: This gastro pub offers everything from a delicious chopped kale salad to mouth watering burgers. Some of my other favorites here include their mushroom risotto, the bavette steak, and the meat and cheese plate. Their kitchen is open until 1am and they have an amazing beer selection. (3141 16th Street)


Limon Rotisserie: This place has amazing slow roasted chicken that you can pair with one of their unique sauces. You will also find a number of small plates, both cold and hot, that include everything from seafood to mushrooms. I often get one of their empanadas or the truffle mac 'n' cheese! (524 Valencia Street)


Thai House: Find traditional Thai dishes including pad thai, curry dishes, and many other noodle dishes. It's more casual and a little less expensive than the two mentioned above. (530 Valencia Street)


Puerto Alegre: If you want low-key but delicious Mexican food, then head here. They offer everything from crispy tacos to burritos. Their salsa is great and their margaritas are hard to put down. (546 Valencia Street)
Places to Stay Nearby
You will not find any large hotels in this district. However, you will find several great vacation rentals.
A vacation rental is when you rent out someone's personal apartment. It's a great way to feel like a local and get to know the area.
You will find almost 30 vacation rental options on TripAdvisor for this district. They range from studios to four-bedroom houses. Check out the selection here.
More Great SF Events
Other Upcoming Film Festivals
Japan Film Festival: The Japan Film Festival features the best movies from Japanese filmmakers. Click here for details.
Jewish Film Festival: The Jewish Film Festival is a three-week event showing the best Jewish films from around the world. Click here to find out more about this festival.
Savings Tip: Before buying your tickets to any film festival (or any SF event or activity), make sure to check the ticket selection on Goldstar. They offer deals on tickets at up to half-off the full retail price. At anytime, you will find discounted tickets for up to 200 events around SF and the Bay Area. Click here to check out their current selection.
Other Top Film Festivals Each Year
International Film Festival: One of the largest film festivals each year in SF is the International Film Festival. It's the longest running film festival in the Americas and runs for two weeks every April and/or May. Click here to learn more.
SF International Festival of Shorts: The SF Festival of Shorts offers independent filmmakers the chance to show the world their short films. It often takes place in October and only shows films less than 30 minutes.
SF Doc Fest: One of my favorites is SF Doc Fest. For two weeks every June, the best documentary films showcase the chaotic world we live in.
Other Fun Events this Month
Stern Grove Festival: On Sunday afternoons in July at 2pm, head over to Stern Grove for free live music in the park. This event draws thousands every year, so head over early to secure your spot. Click here for this year's line-up.
Laborfest: This annual festival offers dozens of events throughout the month of July that focus on the history and culture of working people. Events include the annual film festival, history walks around SF, and several talks and panels. Find the full calendar here.

Follow SFTourismTips on Facebook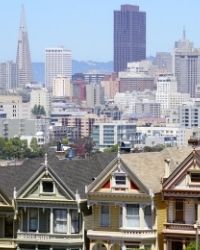 On my Facebook page, you will find more great information about planning your San Francisco vacation.
It includes tips, must see attractions, and other fun details.
Click the link below to check it out. If you enjoy the page, give us a like.

More Things to Do in the Mission