Napa Valley Bed and Breakfast Options: The 12 Best B&Bs in this Northern California Wine Region

by Jill Loeffler  •

Updated: January 20, 2023
Staying in a Napa Valley bed and breakfast is the perfect way to relax and unwind. Many offer modern conveniences, and you will find they are less chaotic than hotels. From the minute you walk in the door, you will be greeted with a warm, friendly, and welcoming environment.
You will find them all over the valley, both in the City of Napa and throughout the countryside. Most feature anywhere from two to ten rooms. A few on this list are also a little larger, with up to around 30 guest rooms and cottages.
Read on to learn more about the best B&Bs in Napa Valley.
Disclaimer: I receive a small commission from some of the links on this page.

1. The Inn on First - Deluxe Napa Inn

Address: 1938 First Street, Napa
Room Rates: Range averages from around $276 to $450 a night
The Inn on First is a newly renovated Napa Valley bed and breakfast located in the heart of wine country. With ten rooms, this inn offers a cozy experience with king-sized beds in every room.
All of the rooms are also equipped with a private bath, two-person whirlpool tubs, fireplaces, and free parking. They proudly state that there are no televisions or children, so the atmosphere is even more relaxing. The room price includes a meal for two every morning.
I love this place because they also share their home with three lovely dogs. They are friendly and make the stay even more fun. If you happen to be traveling with dogs of your own, they also have some space for them at the Inn.
Call ahead to discuss it with the owners, and they will do their best to accommodate you.
This Napa Valley bed and breakfast caters to those that want to disconnect and enjoy their time in the region.
>> Find out more information on how to book rooms at this inn
2. Inn on Randolph

Address: 411 Randolph Street, Napa
Room Rates: Range from around $350 to $550 a night
The Inn on Randolph is one of the most popular Napa Valley bed and breakfast options. The fun and knowledgeable owners offer five rooms in their main house and five cottages.
This historic retreat features modern conveniences, including a private spa, heated bathroom floors, and luxurious beds. Each morning, you will enjoy a world-class fresh meal in their gluten-safe kitchen.
Unlike anywhere else I've seen, much of their toiletries are gluten-free, so if you are allergic, this is the perfect location for your stay in Napa.
>> Find reservations and reviews for this inn
Packing Tips by Month
3. Candlelight Inn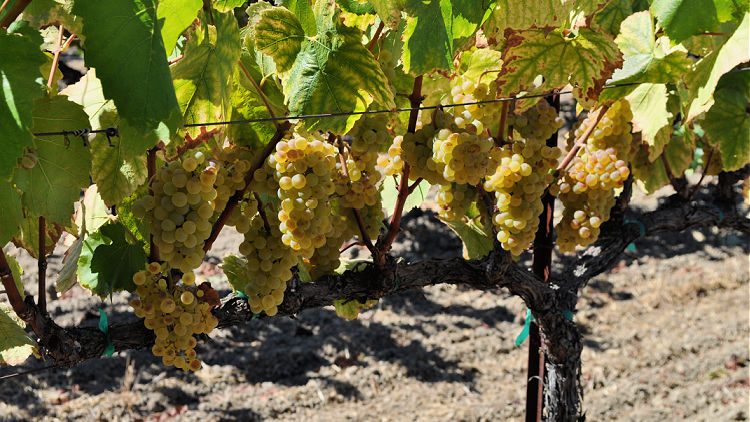 Address: 1045 Easum Drive, Napa
Room Rates: Ranges from around $179 to $549 a night
The Candlelight Inn is a great Napa Valley bed and breakfast for couples seeking a romantic getaway in wine country. Located on a quiet tree-lined street, it is just a few minutes from downtown.
This beautifully decorated bed and breakfast also offers modern conveniences, such as its private redwood grove, outdoor pool, and a breakfast that is unlike anything you can imagine. They'll even give you the recipe for your favorites!
They also have wonderful packages that include hot-air balloon rides and more. You are also close to the river and only a five-minute drive to downtown Napa.
>> Find out more info on the Candlelight Inn and how to book rooms
Fun Fact: There are currently more than 70 Napa Valley Bed and Breakfasts throughout this colorful wine region.

4. The Cottages of Napa Valley

Address:1012 Darms Lane, Napa
Room Rates: Start at around $350 to $550 a night
If privacy is key, you'll want to check out The Cottages. Each of the eight private cottages that have been restored amongst this beautiful retreat in the middle of Napa's nature, and you can imagine you are a star of your own movie! Believe it or not, Carole Lombard and Clark Gable used to stay at these cottages back in the day.
The smallest of the cottages is 450 square feet, while the largest is over 1,400 square feet. Each offers at least one comfy king-sized bed, a living room area, and a fully equipped kitchen. Other luxuries include a gas fireplace, kitchenette, and breakfast delivered to your room each morning.
After a long day of wine tasting, you can relax in your private bathroom with a deep-soaking tub built for two or next to the fireplace (or both!).
NOTE: Some dates may require a two-day stay.
>> Find more details about this location and information to book
5. The Setting Inn

Address: 1205 Hillview Lane, Napa
Rooms Rates: Start at around $359 to $799 a night
This Napa Valley bed and breakfast is a shining jewel in the valley. This unique inn is just a short 10 to 15-minute drive to downtown Napa and close to Yountville in the other direction.
You have numerous choices between a queen-sized room, a king-sized room, or a beautiful cottage that encompasses almost 1,000 square feet! All come with huge windows to give you amazing views, free WiFi, and more. You will love waking up with locally made pastries each morning.
If you are a wine lover, you may have heard of their winery by the same name. It has some of the best wine produced worldwide, and you can taste it at the inn. Reservations must be made in advance, and you must be over 21 years of age.
Note: Depending on the date of your stay, you may have to book multiple days
>> Find out more information and how to book your rooms
Book Your B&B Today: Head to Booking.com to find out more about booking these or other Napa Valley Bed and Breakfasts for your stay. Click here for details.

Napa Valley Events

Check out these Napa Valley events calendars for additional fun things to do during your stay.

More Great Napa Valley Bed and Breakfast Options

6. 1801 First Luxury Inn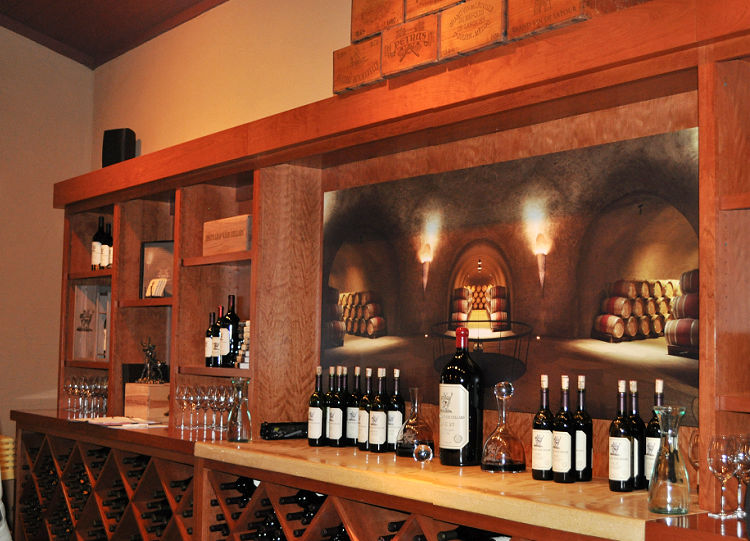 Located at 1801 First Street in the City of Napa
Suites and cottage rooms available
One of the best breakfasts on this list
Walking distance to downtown Napa
Wine and cheese hour every evening (outdoors in the summer, indoors in the cooler winter months)
Special spa treatments available
Room rates range from $325 to around $495 a night
Note: Many rooms require multiple day stays at the 1801 First Inn Napa
>> Find rooms and read about 1801 First Luxury Inn
7. Chateau de Vie Bed & Breakfast in Calistoga

Located at 3250 Hwy 128, Calistoga
5 guest rooms on a property surrounded by vineyards
Queen and king beds, lush towels and oversized robes
All offer luxurious bedding, full breakfast, and private garden jacuzzi and lap pool
Pets are welcome
Room rates range from around $369 to $629
>> Find rooms and rates at Chateau de Vie Bed & Breakfast in Calistoga
8. Cedar Gables Inn in Napa

Located at 486 Coombs Street, Napa
Built in the late 1800s
11 guest rooms in the house
Some offer two-person whirlpool tubs and fireplaces
All offer luxurious bedding, a refrigerator, and a free breakfast
Activities in the Tavern (within the house) include a daily wine & cheese event and other fun activities
Rooms run from $185 to around $369 a night
>> Find out how to book your rooms at the Cedar Gables Inn
9. Meadowlark Country House in Calistoga

Located at 601 Petrified Forest in Calistoga
10 rooms or suites
 Each room or suite has a deck or terrace, swimming pool, no children allowed
Peaceful and serene setting
Private spa services offered with an appointment
Rooms start at around $495 to $795 a night
>> Read about guest reviews and find a room at Meadowlark Country House in Calistoga
Fun Napa Valley Fact: The first grape vines were planted in Napa Valley in 1839.

10. Calistoga Motor Lodge and Spa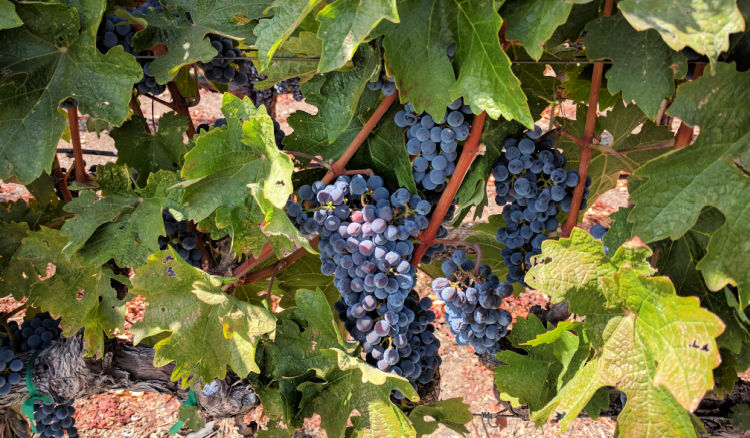 Located at 1880 Lincoln Ave, Calistoga
Easy walk to downtown Calistoga
Rooms are decorated to appear like stylish camper vans
Second floor rooms have great views
Newly renovated spa
Outdoor pool
Probably the best deal in town as rooms start as low as $179 up to around $250
>> Learn more about booking a room at Calistoga motor lodge and spa here
11. The Wine Country Inn & Cottages Napa Valley

Located at 1152 Lodi Lane, St. Helena
Larger B&B with 29 rooms
Built on a hill that overlooks the vineyards
Most rooms have an outdoor patio or deck
Gourmet buffet breakfast each morning (you can also ask for delivery to your room)
Heated pool and hot tub set among the vineyards
Wine social every afternoon
Group discounts
Rooms range from around $409 to $729 a night
>> Find rooms and read about guest experiences at The Wine Country Inn & Cottages Napa Valley
12. The McClelland House

Located at 569 Randolph Street in Napa
Five guest rooms in a gorgeous Victorian built in 1879
Complimentary wine at check in, chocolates and snacks, and a wine and cheese happy hour
Free breakfast, allergy-free rooms, and whirlpool bathtubs
Spa on-site
10-minute walk to downtown Napa (0.3 miles)
Rooms start at around $380 to $949 per night
Book Today! Find out more about staying at one of these Napa Valley Bed and Breakfasts or other lodging options in the area. Click here to visit and learn more about your options and choices.

Comments? Questions? Suggestions?
I would love for you to join me in my private Facebook group! 
It's a great place to interact with me and others who know the area well.
You can ask questions, get advice for your upcoming stay, and then share your photos and advice with others when you return home. It's a great community and the fastest way to get answers to those nagging questions about your visit!