Irish Film Festival
Watch Independent Films About Ireland and Its Communities
NOTE: On December 6, San Francisco (and a few surrounding counties) will once again be on a stay-at-home order. This will last indefinitely. Click here for more information.
Head over to the Delancy Street Theater for this year's Irish Film Festival. This three-day event features the best contemporary Irish films as well as other features and documentaries about the country and its communities.
Every year, the event starts with it's most highly anticipated film, as well as an opening night reception on Thursday night. On Friday, you will find a few festivals in the evening and the final shows on Saturday.
This year's festival takes place on Thursday, September 19 and Saturday, September 21.
Visit their site for more details on this year's schedule.

How to Get to the Irish Film Festival Screenings
All films at this year's Irish Film Festival are at the Delancy Street Theater at 600 Embarcadero Street in the SOMA District.
Light Rail: You will find a light rail stop within a block of the theater. This stop is serviced by both the N and the T lines. You can take other lines or BART to the Embarcadero Station and transfer to one of these lines there. Jump off at the Brannan Street stop and make your way a half block back to the theater.
Parking: Unless there is an SF Giants game (check the schedule here), then parking in this district is usually pretty easy. You can find street parking or park in one of the open garages within a couple of blocks of the theater.
Disclaimer: I receive a small commission from some of the links on this page.
Places to Stay Nearby
If you plan to stay in SF for a few days while attending the Irish Film Festival, I recommend staying in either downtown SF or in Union Square. Both are a quick bus ride away and offer a variety of places to stay.
Downtown SF Hotel Recommendations | Best Places to Stay in Union Square
You can also find some great hotel discounts on TripAdvisor. They feature the best deals for local hotels and it's a great place to look before booking. Check out their current deals for this weekend here.
Other Top Events This Month
SF Fringe Festival: This annual event features a variety of unique theater performances at the EXIT Theater near Union Square. It's the largest grassroots theater event of its kind in the Bay Area. All tickets are less than $10 in an effot to reach a broader audience. Click here for this year's schedule.
A Taste of Greece: If you love Greek Food, then head over to this year's "A Taste of Greece" food festival. It features a variety of Greek favorites as well as entertainment and other activities, and takes place usually the second weekend in September. Discover more details here.
Half-Priced Tickets: Search for additional events this weekend (and all throughout the month of September) on Goldstar. It's the best place to save money as they offer most tickets at up to half-off. You will find tickets to annual events, tours, and more. Click here to check out their selection today!
Oktoberfest by the Bay: The largest Oktoberfest by the Bay is also this weekend. During the three-day event, you can enjoy German food, beer, and live entertainment. All events are at Pier 48. Click here for additional information.

Follow SFTourismTips on Facebook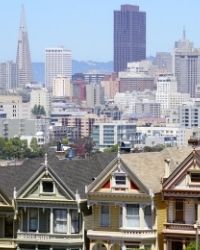 On my Facebook page, you will find more great information about planning your San Francisco vacation.
It includes tips, must see attractions, and other fun details.
Click the link below to check it out. If you enjoy the page, give us a like.

More Pages to Enjoy
Back to the Top