Events in Napa in September 2017
Harvest, Release, & More Wine Tasting Parties
Events in Napa in September 2017 include the Calistoga Wine Experience, the Harvest Celebration & Stomp at Castello di Amorosa, and Release the Lions at the Hess Collection. You will also find several other fun activities at wineries all around the valley.
If you are looking for some fun things to do at night, make sure to check out the shows at both the Blue Note and the Uptown Theatre. Read on for what's happening this September in Napa Valley.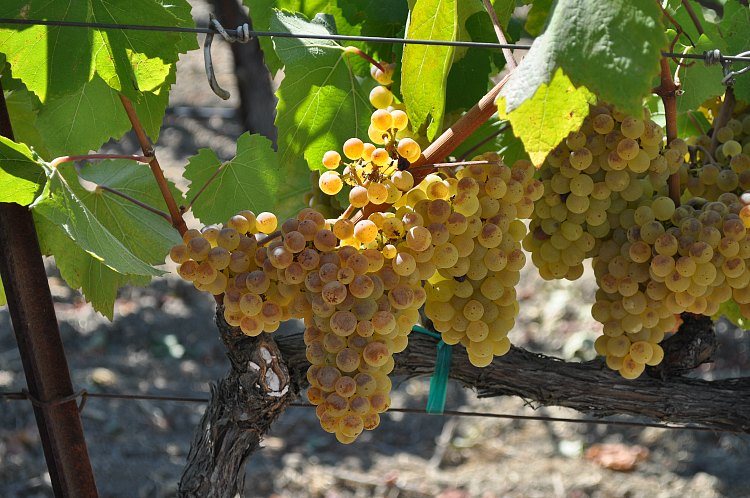 For some of the links on this page, I receive a small commission when you purchase. You don't pay more when you buy through me and it gives me the chance to offer you all this great content for free!
Napa Live: Inside and Out
Date: 9/3
Get ready for a Sunday in wine country full of music, music, and more music. Unlike other festivals that gather thousands of people together for multiple performances in one venue, Napa Live offers several smaller concerts spread out among 30 indoor businesses and three outdoor parks. It makes for a beautiful afternoon comprised of unique experiences.
>> Read more Napa Live details
Calistoga Wine Experience
Date: 9/9
If you want to sample the best of Napa Valley wines in a beautiful, natural environment, head over to Pioneer Park in Calistoga this Saturday afternoon, where more than 30 of the finest wineries in Napa Valley will gather together for the annual Calistoga Wine Experience. Sample delicious wines, meet the winemakers, and enjoy local culinary treats while listening to live gypsy jazz.
>> More information about the Experience
Napa Hotels Deals this September
Are you planning to stay a night or two as you enjoy these events in Napa in September? If so, you will find some great deals on places to stay throughout the valley. Click the links below to look for the best deals today!
Booking.com: Save on your Hotel in Napa with Booking.com, Planet Earth's #1 Accommodation Site. No booking fees ever!
TripAdvisor: What's the #1 hotel in the Napa Valley? Read reviews & find hotel deals on TripAdvisor!
American Folk Art Festival
Date: 9/9
The American Folk Art Festival is one of the most anticipated events in Napa in September. The event features original and antique folk art. You will also find pieces from contemporary artists. It's also one of the events in Napa in September that will offer a variety of food and wine. It will be held at the Madonna Estate Winery at 5400 Old Sonoma Road.
Uptown Theatre in Napa
Some of the best nighttime events in Napa in September are at the Uptown Theatre.
Calistoga Harvest Table
Date: 9/10
Another one of the tasty wine and food events in Napa in September is the Calistoga Harvest Table, celebrating the plentiful harvest season with 13 local restaurants and 44 wineries. To get a seat at the 1,000 feet of tables set out in the middle of downtown, make sure to buy your tickets with anticipation, as this event may very well sell out. The drinks start flowing at 4:30pm and dinner is served at 6pm for this sophisticated Sunday evening event.
>> Grab your seat at the Harvest Table
Wine Tasting Events in Napa in September
The following calendar of events in Napa in September are winery tasting events. You will find that most are on the weekend, so I've organized them for you in that way.
Most require that you purchase a ticket for entry for tasting, food, and live entertainment.
2, 3, & 4 (Labor Day Weekend)
Crocker & Starr: Carnivus Maximus (3rd), large annual celebration the day before Labor Day, a party with food, games, and wine tasting, $150 per person, 12pm to 4pm
9 & 10
Ballentine Vineyards: September Release Party (9th), 1pm to 4pm, sample their 2015 releases
Hall Wines: Kathryn Hall Release Party (9th), 12pm to 3pm, sample this year's latest Cabernet Sauvignon release
The Hess Collection: Release the Lions 2017 (9th), a dining experience with special Hess Collection wines, 6pm to 9pm, $325 per person
Madrigal Family Winery: Annual Harvest Party + Grape Stomp (9th), starts at 12pm and includes wine tasting, food, and the chance to stomp some grapes
Miner Family Winery: Oracle Release Party (9th), release of their flagship wine, dinner and live music, 6pm to 9pm, $175 per person, $125 for members
Peju: Peju Harvest Release Celebration (9th), 10:30am to 12:30pm, enjoy three pours of Peju's newly released wines, $85 per person
Robert Biale Vineyards: Paella & Petite Sirah Al Fresco Dinner (9th), $125 per person, $100 club price
V. Sattui Winery: Etruscan Food & Wine: The Banqueters of Ancient Italy (10th), informative lecture about the dining and drinking customs of the Etruscan civilization (the people that who lived in modern day Tuscany), after the talk you will enjoy a banquet of traditional eats alongside V. Sattui wines, 11:30am to 3pm
16 & 17
Charles Krug: Tastings on the Lawn (16th), a great way to learn more about wine at this festive event, 4pm to 7pm, $90 per person
Clif Family Winery: 9th Annual Clif Family Farm Fest (16th), family-friendly event with activities for the entire family, you can also sample their wines, enjoy fresh food from local vendors, and more, from 3pm to 8pm
Laird Family Estate: Harvest Dinner in the Vineyard (16th), enjoy dinner at Laird Family Estate, starts at 5pm, $160 per person
Rutherford Hill: Sixth Annual "Barn Bash" (17th), sample select Rutherford wines, live music, and Ring of Fire Pizza Truck goodies, 12pm to 3pm
St. Claire Brown Winery: The Garden Music Series with Fritz Montana (16th), free music in the gardens with both wine and beer on sale by the glass
Stag's Leap Wine Cellars: Painting at Fay Lake (16th), paint and sip wines from 10am to 1pm, $140 per person, $120 for members
V. Sattui Winery: Harvest Ball (16th), 33rd annual event with live music, food, and wine, 5:30pm to 11pm, $250 per person, $225 for members
23 & 24
Con Creek: Club Anthology Progressive Barrel Tasting (23rd), from 11am 4pm
Ehlers Estate: Annual Harvest Party (23rd), an Italian fest to celebrate the 2017 vintages, 5:30pm to 8:30pm, $75 for wine club members, $95 for non-members
30
Benessere Vineyards: 2017 Harvest Party & Grape Stomp (30th)
Bouchaine Vineyards: Wine, Food & Flavor! Event (30th)
Elizabeth Spencer: Annual Harvest Party (30th), 3:30pm to 6pm
Trefethen Family Vineyards: Harvest Boot Camp (30th), tour the vineyard, pick grapes, learn about the winemaking process, sample wines, and enjoy lunch and more wine under the canopy of their ancient walnut tree, 10am to 3pm, $160 per person
Other Dates
Castello di Amorosa: Harvest Celebration & Stomp (22nd), food and wine stations, grape stomp competition, live music, and more. 7pm to 10pm, $95 for club members, $125 for guests
Miner Family Winery: Sunset Lounge (1st), enjoy Friday night on the patio at Miner Family Winery, small bites and wine tasting, $50 per person or $25 for club members, seatings at 6pm, 6:30pm, and 7pm
Schweiger Vineyards: Harvest Stomp 1 (28th), spend a few hours stomping grapes and enjoying Schweiger wines, starts at 10:30am and finishes at 1:30pm, sample some wines and enjoy tasty treats, $225 per person
Napa Valley Wine Deals
Make sure to check out some top wine deals through Groupon as you enjoy these events in Napa in September.
Rutherford Ranch Winery: Wine and chocolate pairing for two (or four), up to 46% off, tasting is in their Rutherford Ranch's Cabernet Room in Saint Helena, check for availability


JaM Cellars: Tasting for two plus a bottle of JaM Cellars wine to take home with you for up to 42% off, tasting room located in downtown Napa, check for availability


Judd's Hill Winery: Tasting for two or four plus a bottle of wine to take home with you, up to 52% off, tasting room is on Silverado Trail, check for availability
*Note: Most deals last for 120 days after purchase, so make sure to check the exact terms before purchasing.
Concerts & Shows at the Blue Note
These are just a few of the top events in Napa in September at the Blue Note. Some performers offer two shows a night.
9/7: Rainy Eyes
9/8: Jungle Fire
9/15: Kyle Eastwood
9/16: Royal Jelly Jive
9/20 & 9/21: Nicolas Bearde
9/26: Michael Kaeshammer
>> Find tickets for these and other top shows at the Blue Note on Ticketmaster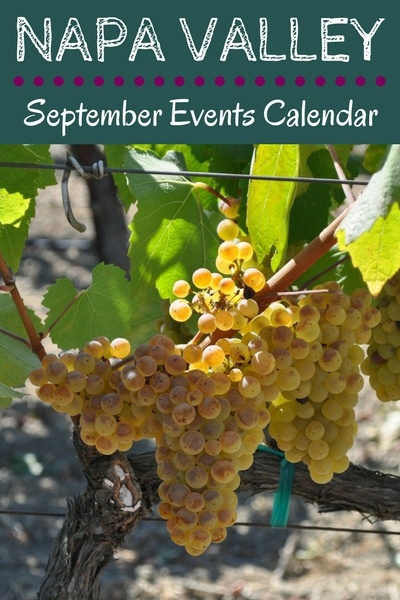 More Napa Valley Planning Tips