Events in Napa in September 2021: Harvest, Release, & More Wine Tasting Parties

by Jill Loeffler  •

Updated: August 24, 2021
Events in Napa in September 2021 include the Taste of Mount Veeder, the Carnivus Maximus at Crocker & Star, and Harvest Part at Inglenook. You will also find several other fun activities at wineries all around the valley.
If you are looking for some fun things to do at night, make sure to check out the shows at both the Blue Note and the Uptown Theatre. Read on for what's happening this September in Napa Valley.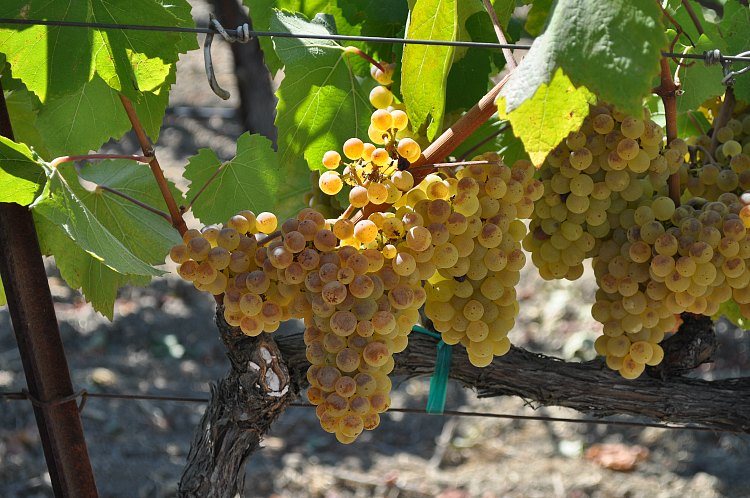 Disclaimer: I receive a small commission from some of the links on this page.

Bottlerock Napa Valley
Dates: 9/3 - 9/5
On of the biggest events in Napa has moved to September for 2021. Bottlerock Napa Valley is a three day event that features three days of live music, food, wine, and fun! 
The event usually takes place over Memorial Day Weekend, but was move to Labor Day Weekend in 2021.
Top performers this year include Guns N' Roses, Chris Stapleton, and the Foo Fighters. You will also see performances by Miley Cyrus, Megan Thee Stallion, and G-Easy. 
To attend, you must show proof of vaccination or a negative test result.
It's at the Napa Valley Expo at 575 3rd Street in Napa.
Taste of Mount Veeder
Date: 9/26
Spend the day sampling wines from 30+ Mount Veeder wineries in Napa Valley.
This annual event features wines from world class wineries such as the Hess Collection and others. Some of the wineries that participate in this event are not open to the public, so it's an excellent opportunity to try something new! 
The event runs from 12 pm to 3 pm on Sunday, September 26. It takes place at The Hess Collection Winery at 4411 Redwood Road. 
Calistoga Wine Experience

Date: Postponed to 2022
If you want to sample the best of Napa Valley wines in a beautiful, natural environment, head over to Pioneer Park in Calistoga this Saturday afternoon, where more than 30 of the finest wineries in Napa Valley will gather together for the annual Calistoga Wine Experience. Sample delicious wines, meet the winemakers, and enjoy local culinary treats while listening to live gypsy jazz.
Napa Hotels Deals this September

Are you planning to stay a night or two as you enjoy these events in Napa in September? If so, you will find some great deals on places to stay throughout the valley. Click the links below to look for the best deals today!

TripAdvisor: What's the #1 hotel in the Napa Valley? Read reviews & find hotel deals on TripAdvisor!
Booking.com: Save on your Hotel in Napa with Booking.com, Planet Earth's #1 Accommodation Site. No booking fees ever!
Uptown Theatre in Napa

Some of the best nighttime events in Napa in September are at the Uptown Theatre.

Calistoga Harvest Table

Date: Canceled for 2021
Another one of the tasty wine and food events in Napa in September is the Calistoga Harvest Table, celebrating the plentiful harvest season with 13 local restaurants and 44 wineries.
To get a seat at the 1,000 feet of tables set out in the middle of downtown, make sure to buy your tickets with anticipation, as this event may very well sell out.
The drinks start flowing at 4:30pm and dinner is served at 6pm for this sophisticated Sunday evening event.
Wine Tasting Events in Napa in September

The following calendar of events in Napa in September are winery tasting events. You will find that most are on the weekend, so I've organized them for you in that way.
Most require that you purchase a ticket for entry for tasting, food, and live entertainment.
Crocker & Starr: Carnivus Maximus (9/5), large annual celebration the day before Labor Day, a party with food, games, and wine tasting, 12pm to 4pm
Inglenook Vineyard: Harvest Party - 2018 Rubicon Release (9/18), wine release and harvest party starts at 6 pm until 10 pm
Merryvale Winery: Annual Harvest Party (9/26), enjoy light bites as you listen to live music and drink both Starmont and Merryvale wines, from 3 pm to 5 pm
Robert Biale Vineyards: After Hours Release Tasting (9/3)
Stag's Leap Wine Cellars: Experience Harvest at Stag's Leap Wine Cellars (9/25), learn about this year's harvest with the winemaker Marcus Notaro, eat lunch outside paired with wines, $175 for general public
Trefethen Family Vineyards: Trefethen Hands On Harvest, Celebrate the Grape (9/25), tour the vineyard, pick grapes, learn winemaking techniques, sample futures, and eat a delicious lunch, 10 am to 3 pm
V. Sattui Winery: Notte Italiana (9/17), annual "A Night in Italy" event with live music, food prepared by a Michelin stared chef, and wine, after party in the cellar, it's a wine country evening attire event, 6:30pm to 10pm

2019 Events
These are the events that took place in 2019 to give you an idea on what additional events will most likely take place in 2022 and beyond! 
Ballentine Vineyards: September Release Party (9/14), sample their special release wines from 1pm to 4pm
Ehlers Estate: Harvest Party (9/28)
Flora Springs: Sixteen Spirits Historical Ghose Winery Tour (9/1), get your scare on as you drink some delicious wines and learn all about the ghosts that inhabit the winery, limited to 12 people total, starts at 10 am
The Hess Collection: The Lions Release Dinner 2019 (9/14), a dining experience with special Hess Collection wines with garden reception from 6pm to 9pm, $300 per person
Madrigal Family Winery: Harvest Party (9/7)
Paraduxx: X2 Release Harvest Party (9/28), Hosted by Winemaker Don LaBorde, delicious foods, new releases, barrel samples, and food. Games and grape stomping from 2 pm to 5 pm
Pine Ridge Vineyards: Stags on a September Afternoon (9/21), Enjoy live music, food, and Cabernet Sauvignon from 4 pm to 6 pm
Robert Biale Vineyards: Harvest Tours (9/13, 9/20, 9/27), Learn about the how grapes are harvested and wine is made as you tour the vineyard starting at 9:30 am and ending around 11:30 am

Robert Biale Vineyards: Fall Wines Celebration (9/14), Enjoy the release of all wines and small bites with live music starting at 1 pm until 4 pm; there is an in-depth extra tasting of the 2017 releases from 12 noon to 1:30 pm
Robert Mondavi Winery: Autumn Fete (9/21), Celebrate the harvest season with grilled meat, seafood, fresh garden produce, and more paired with wines, live music, from 6:45 pm to 10 pm
Round Pond Estate: Fall Release Party (9/14), Taste small bites with new wines in the sunset in Napa Valley from 4 pm to 6 pm
Rutherford Hill: The Annual "Barn Bash" (9/15), sample select Rutherford and Terlato wines, live music, dancing, and barbeque, 12pm to 3pm
Schweiger Vineyards: Grape Stomp (9/6), pick and stomp grapes, learn about the wine making process, followed by lunch, starts at 10:30 am and ends at 1:30 pm
Silverado Vineyards: SOLO Release Party (9/14), food, fun and sample of SOLO and other Silverado wines, food demonstrations, classic music and more from 5 pm to 8 pm, $80 for members and $100 for non-members
St. Supery Estate Vineyards and Winery: #CaBacon Cabernet and Bacon Pairings (8/30, 8/31, 9/1), Taste 4 estate Cabernet Sauvignons paired with bacon delights with tastings on all three days at 11:30 and tastings on 8/31 and 9/1 at 2 pm also

PGA Tour, Fortinet Championship

Dates: 9/13 - 9/19
The Fortinet Championship golf tournament will be held once again on the pristine PGA courses at the Silverado Resort and Spa in Napa. Your golf event ticket also gets you admission into the after-golf concerts, Food and Wine Pavilion, Beers fore Birdies happy hour, Spirits Lounge, and Brew Loft. Last year, performers included such well-known artists as Third Eye Blind, X Ambassadors, and Charles Kelley.
>> Details about these sports events in Napa in September
Napa Valley Wine Deals

Make sure to check out some top wine deals through Groupon as you enjoy these events in Napa in September.

Vintage Sweet Shoppe: Chocolate and Wine Pairing Package for Two or Four at Vintage Sweet Shoppe (Up to 44% Off), check for availability
Envy Wines: Wine Tasting for Two or Four with a Take Home Bottle of Wine (Up to 50% Off), check for availability
Buhman Estate Vineyards: Wine Tasting and Cheese Board for Two or Four (Up to 53% Off), check for availability
*Note: Most deals last for 120 days after purchase, so make sure to check the exact terms before purchasing.

Napa Live: Inside and Out

Date: TBD
Get ready for a Sunday in wine country full of music, music, and more music. Unlike other festivals that gather thousands of people together for multiple performances in one venue, Napa Live offers several smaller concerts spread out among 30 indoor businesses and three outdoor parks. It makes for a beautiful afternoon comprised of unique experiences.
Concerts & Shows at the Blue Note

Top evening events in Napa in September include shows at the Blue Note. This live jazz club in the the heart of the city of Napa. Set inside the historic Napa Valley Opera House, this place offers a lively yet relaxing evening on the town.
>> Find tickets for these and other top shows at the Blue Note on Ticketmaster