Events in Napa in October 2017
Wine Tasting, Halloween Parties, & More
Events in Napa in October 2017 include harvest parties, wine tasting at local wineries, and Halloween celebrations. You will also find some great things to do at night at both the Blue Note and the Uptown Theatre.
In addition to these events, I've also included some wine tasting and hotel deals for your stay. Read on for more tips on your stay this month in the Napa Valley.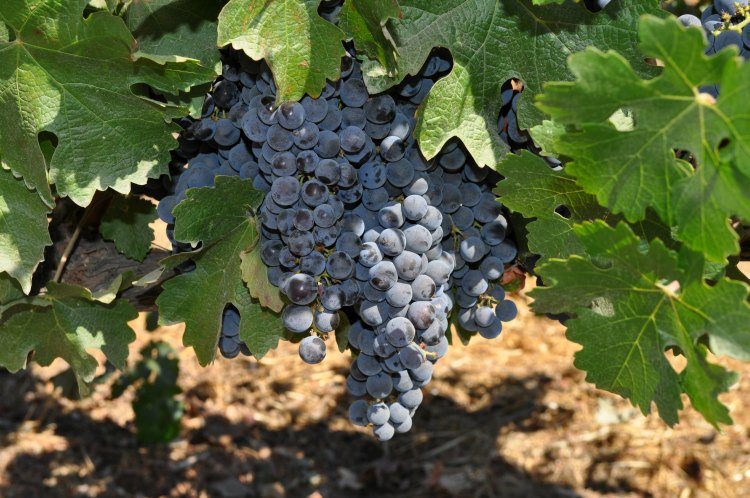 For some of the links on this page, I receive a small commission when you purchase. You don't pay more when you buy through me and it gives me the chance to offer you all this great content for free!
Napa Live: Inside and Out
Date: 10/1
This Sunday afternoon from 1 to 6pm, Napa will come alive with dozens of artists giving concerts at dozens of different venues, all within walking distance. The indoor venues consist of 30 downtown businesses, and the outdoor venues include DMP, Veterans Park, and Oxbow Commons. Just follow your ears to discover the music you like best.
Safeway Open 2017
Dates: 10/2 - 10/8
The Safeway Open golf tournament will be held once again on the pristine PGA courses at the Silverado Resort and Spa in Napa. Your golf event ticket also gets you admission into the after-golf concerts, Food and Wine Pavilion, Beers fore Birdies happy hour, Spirits Lounge, and Brew Loft. Last year, performers included such well known artists as Third Eye Blind, X Ambassadors, and Charles Kelley.
>> Details about these sports events in Napa in October
Where to Stay in October
Are you looking for a great place to stay as you enjoy these events in Napa in October? If so, then check out the specials below. You will find the best deals this month from discounted rooms to free amenities.
Booking.com: Save on your Hotel in Napa with Booking.com, Planet Earth's #1 Accommodation Site. No booking fees ever!
TripAdvisor: What's the #1 hotel in the Napa Valley? Read reviews & find hotel deals on TripAdvisor!
Angwin to Angwish Trail Run
Date: 10/15
This trail running event features a half marathon, 10K, and family 4K Fun Run. The course starts atop the Napa Valley at Pacific Union College, then leads runners along the Angwin Trails on Howell Mountain lined with groves of pine, oak, redwood, and manzanita, and then finally to the famous Angwish Hill. This is a great opportunity to get out and enjoy Napa's incredible natural beauty.
>> Details and registration for the race
Hometown Harvest Festival
Date: 10/22
The St. Helena Harvest Festival is one of the events in Napa in October that is fun for the whole family. It has been a community tradition for more than 30 years to kick off this fall celebration with a morning Fun Run, followed by the Pet Parade and then a full day of live music, carnival rides, a wine lounge, a food alley, and a variety of arts and crafts.
>> More information about this fall festival
Napa's Uptown Theatre Shows in October
After wine tasting all day, make sure to check out these shows at the Uptown Theatre.
Halloween Hometown Party
Date: 10/28
Start your trick-or-treating early this year with Halloween festivities in downtown Napa on Saturday from 11am to 2pm. You and your family will encounter famous Disney characters and more fun surprises, as well as goodies at participating the local businesses decked out in orange and black. This hometown costume party is open to all ages.
>> More details about Halloween in Napa
Wine Tasting Events in Napa in October
These are the best events in Napa in October at our local wineries. You will find several harvest parties, the chance to stomp grapes, and new release celebrations. Many of these require tickets and/or advanced reservations so make sure to grab your seat today!
October 1
None scheduled at this time.
October 7 & 8
Ballentine Vineyards: Annual Harvest Dinner on Saturday the 7th
Paraduxx: The 13th Annual X2 Release Harvest Party (7th), drink new releases, sample from the barrels, and enjoy BBQ bites, 2pm to 5pm, $100 per person, $75 for wine club members
Robert Biale Vineyards: Fall Wines BBQ Celebration (7th), BBQ small bites and Zinfandel, $45 per person, $30 for club members, 1pm to 4pm
Sequoia Grove Winery: Harvest Lobster Fest (7th), lobster and the release of their special wine, after dinner is a grape stomp contest, $145 public, $125 for members
Tamber Bey: Fall Release Party (7th), 12pm to 5pm, celebrate crush at Tamber Bey with music, food and wine tasting, $55 per person
October 14 & 15
St. Claire Brown Winery: The Garden Music Series with Barnyard Hammer (14th), free event with both beer and wine for sale by the glass at the winery
ZD Wines: 4th Annual Crush Challenge (13 - 15), the ultimate Napa Valley wine, food, and cycling experience, includes three days of wine, food, and an organized bike ride around the valley, celebrity chefs, the weekend long event helps raise money for several local charities
October 21 & 22
Chateau Montelena Winery: Fall Harvest Picnic (21), from 11:30am to 3pm enjoy a picnic lunch, lawn games and new releases, adults only for this event
Markham Vineyards: Harvest Dinner (21), sample special library wine paired with gourmet meal in the wine cellar, $125 per person, $110 for club members
Round Pond Estate: A Day in the Life (21), work with grapes to make sample wines and learn all about the wine making experience, $250 per person, $200 for members
October 28 & 29
Cosentino Winery: HalloWINE (28 - 31), stop by to sample holiday treats and sample their wines, come in costume for a special treat, 2 complimentary passes for members, $20 for the public
Rutherford Hill: Halloween on the Hill (28th), spooktacular wines and treats, caves will be turned into the Devil's Den, 7pm to 10pm, $150 per person, $125 for club members
Raymond: 8th Annual Crystal Costume Ball (28th), Halloween party in Napa, 7pm to 11pm, $175 per person, $150 for wine club members
Other Dates
Castello di Amorosa: The Pagan Ball (27th), kick off Halloween at this annual costume party, food, wine, entertainment, and self-guided "Haunted Chamber" tours, 8pm to midnight, $135 for members, $165 for guests
Chateau Potelle Winery: Winemakers Weekend, spend three days making your own wine (October 20 - 22), take home a case of wine you made during the three-day event, $1,250 per couple
Conn Creek: Harvest Celebration Dinner (20th), three course dinner at the winery, $325 per person, 6pm to 9pm
Cosentino Winery: HalloWINE (10/28 - 10/31), stop by the tasting room for a Halloween treat with wine tasting and locally made bites, wear your costume for an additional special treat, $20 per person
Miner Family Winery: Sunset Lounge (6th), spend your Friday evening with Miner Family Winery as you enjoy the sunset on their patio, small bites and wine tasting, $50 per person or $25 for members, seatings at 6pm, 6:30pm, and 7pm
Schweiger Vineyards: Harvest Stomp #2 (6th), stomp grapes starting at 10:30am, stomping lasts until 1:30pm, enjoy some wine and small bites, $225 per person
Groupon Wine Tasting Deals in Napa
Are you looking for additional wine tasting opportunities in addition to these fun events in Napa in October? Here are some of the local wineries offering special deals on tastings. Click the links for specific details.
Rutherford Ranch Winery: Wine and chocolate pairing for two (or four), up to 46% off, tasting is in their Rutherford Ranch's Cabernet Room in Saint Helena, check for availability


JaM Cellars: Tasting for two plus a bottle of JaM Cellars wine to take home with you for up to 42% off, tasting room located in downtown Napa, check for availability


Judd's Hill Winery: Tasting for two or four plus a bottle of wine to take home with you, up to 52% off, tasting room is on Silverado Trail, check for availability
*Note: Most deals last for 120 days after purchase, so make sure to check the exact terms before purchasing.
October Shows at the Blue Note in Napa
Another one of the best places to check out events in Napa in October several nights a week is at the Blue Note. Here are some of their top performances on the calendar this month.
10/5 - 10/7: Michael Lington
10/10: Locals Night Feat. Roem Baur
10/12: Makana
10/13 & 10/14: The Rippingtons
10/19 - 10/21: David Sanborn
10/26 - 10/28: Freddy Cole Quartet
>> Find tickets to these and other shows at the Blue Note this month on Ticketmaster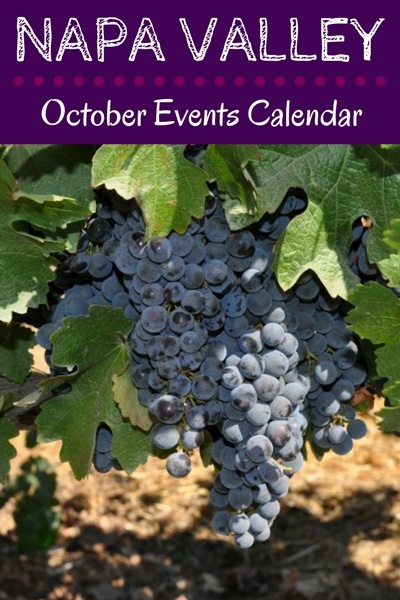 More Tips to Plan Your Stay in Napa