Events in Napa in January 2018
Festivals, Wine Tastings, Live Music, & More
Discover the top events in Napa in January 2018. My calendar includes festivals, things to do at night, and wine tasting activities. Top picks this month include Napa Truffle Festival, Restaurant Week, and the Craft Beer & Spirits Festival.
Read on for more tips on what's going in wine country during your visit.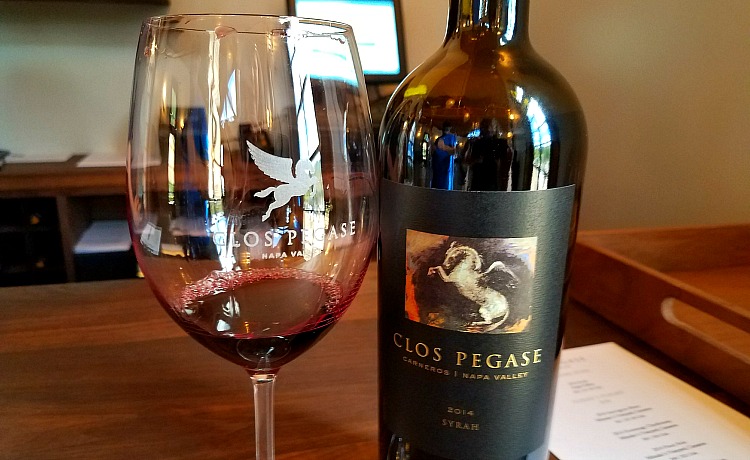 For some of the links on this page, I receive a small commission when you purchase. You don't pay more when you buy through me and it gives me the chance to offer you all this great content for free!
Napa Valley Resolution Run
Date: 1/1
Start 2018 off right with a 5K or 10K run in beautiful downtown Yountville! If one of your New Year's resolutions is to get out and be more active, this is a great way to start. You'll have plenty of company, and the added satisfaction that proceeds will benefit local arts and education programs. This friendly community race kicks off at 10am at the Yountville Community Center.
>> Race details and registration
Napa Truffle Festival
Dates: 1/12-1/18
If you love exquisite food, one of the best events in Napa in January is the Napa Truffle Festival. Enjoy four days of learning about and sampling one of the greatest delicacies known to man, the prized truffle. You'll hear from master chefs who use this ingredient to craft world class cuisine, as well as from scientists who study truffle cultivation. The Saturday evening of this festival features a Truffles and Wine Dinner.
>> More info about the Truffle Festival
Shows at the Uptown Theater in January
Napa Valley Restaurant Week
Dates: 1/21-1/28
There's no doubt that Napa Valley restaurants offer some of the best dining around, what with their Michelin Star ratings and farm-to-table practices. If you're hesitant about spending a fortune on a delicious meal, or simply don't know where to start, Napa Valley Restaurant Week has solved the problem! You'll want to head out and try as many culinary hot-spots as possible, with the multi-course prix-fixe menus they will be offering ($20 for lunch or $36-46 for dinner).
Where to Stay in Napa
Make sure to check out the deals for this time of year before booking your room. Click the links below for top deals all around Napa Valley.
Booking.com: Save on your Hotel in Napa with Booking.com, Planet Earth's #1 Accommodation Site. No booking fees ever!
TripAdvisor: What's the #1 hotel in the Napa Valley? Read reviews & find hotel deals on TripAdvisor!
Winter in the Wineries Passport - Calistoga
Dates: 12/2-2/4
For the low cost of $60, this special Winter Wine Passport grants you access to 15 wine tastings at Calistoga wineries any time during this two-month period--just in time for Cabernet Season. Participating wineries include both boutique and well-known brands. In addition, the passport offers discounts on lodging, dining, and shopping in Napa Valley. The benefits you'll gain with the passport are valued at around $300.
>> All about the wine passport
Spoon & White Reaper on Stage
Date: 1/15
Head over to the Jam Cellars Ballroom at the Margrit Mondavi Theatre to see Spoon on stage. Spoon is a rock band from Austin, Texas with hits such as "Don't You Evah," "Do You," and "Hot Thoughts." Show starts at 8pm.
All You Can Eat Crab Feed
Date: TBD
One of the most popular annual events in Napa in January is the All You Can Eat Crab Feed at the Napa County Fairgrounds in Calistoga. This is the 36th year that the Calistoga Native Sons and Daughters of the Golden West are hosting the feed. Doors open at 5:30pm and dinner is served at 7:30pm. In addition, there will be a raffle and silent and live auctions.
>> More info
Wine Tasting Events in Napa in January
Each week, Napa Valley wineries welcome visitors to events at their wineries. Here are some of the wine tasting events in Napa in January.
Duckhorn Vineyards: Winter Crab Dinner (20th), 4-course dinner with local crab and Duckhorn wines, 6pm to 9:30pm, $200 per person, $150 for club members
V. Sattui Winery: 2018 Barrel Tasting & New Wine Release Party (27th), sample straight from the barrel, enjoy recent releases, and sample gourmet goodies during this annual event at the winery
Napa Craft Beer & Spirits Festival
Date: 1/20
One of the best events in Napa in January is the Napa Craft Beer & Spirits Festival. Choose your samples from more than 70 options, meet with the brewers, and watch beer being brewed on-site. This event also features live music, games, and food. Each ticket includes a souvenir tasting glass. Several ticketing options available.
>> Visit their site for more information and ticketing details
More Tips to Your Visit to Wine Country