Events in Napa in January 2020: Festivals, Wine Tastings, Live Music, & More
Discover the top events in Napa in January 2020. My calendar includes festivals, things to do at night, and wine tasting activities. Top picks this month include Napa Truffle Festival, Restaurant Week, and the Resolution Run.

Read on for more tips on what's going in wine country during your visit.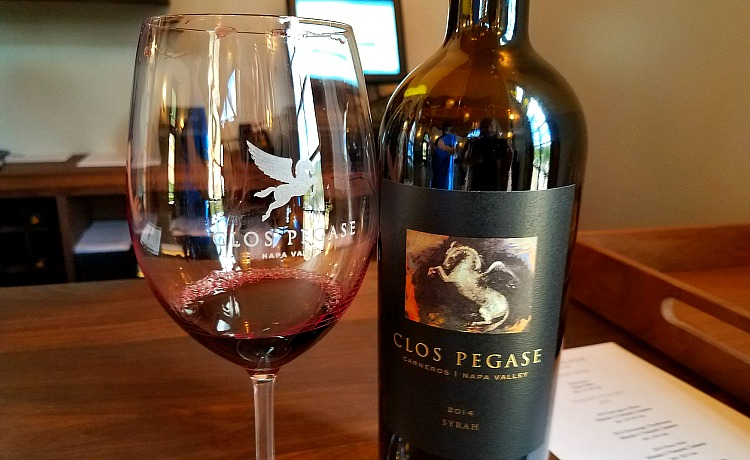 Disclaimer: I receive a small commission from some of the links on this page.

Napa Valley Resolution Run 

Date: 1/1
Start 2020 off right with a 5K or 10K run in beautiful downtown Yountville! If one of your New Year's resolutions is to get out and be more active, this is a great way to start.
You'll have plenty of company, and the added satisfaction that proceeds will benefit local arts and education programs. This friendly community race kicks off at 10am at the Yountville Community Center.

>> Race details and registration

Napa Truffle Festival 

Dates: 1/17-1/20
If you love exquisite food, one of the best events in Napa in January is the Napa Truffle Festival. Enjoy four days of learning about and sampling one of the greatest delicacies known to man, the prized truffle. 
You'll hear from master chefs who use this ingredient to craft world class cuisine, as well as from scientists who study truffle cultivation. The Saturday evening of this festival features a Truffles and Wine Dinner.

>> More info about the Truffle Festival

Shows at the Uptown Theater in January

Napa Lighted Arts Festival

Date: 1/11 - 1/19
Visit downtown Napa to see this year's Lighted Arts Festival. It featured stunning light displays projected onto some of Napa's most gorgeous buildings.
14 works will be on display during this 9 day festival. The hours for Monday - Thursday are 6pm to 9pm and Friday - Sunday you can catch them from 6pm to 10pm.

Napa Valley Restaurant Week

Dates: 1/26 - 2/1
There's no doubt that Napa Valley restaurants offer some of the best dining around, what with their Michelin Star ratings and farm-to-table practices. If you're hesitant about spending a fortune on a delicious meal, or simply don't know where to start, Napa Valley Restaurant Week has solved the problem! 
You'll want to head out and try as many culinary hot-spots as possible, with the multi-course prix-fixe menus they will be offering ($20 for lunch or $36-$46 for dinner).

Where to Stay in Napa

Make sure to check out the deals for this time of year before booking your room. Click the links below for top deals all around Napa Valley.

Booking.com: Save on your Hotel in Napa with Booking.com, Planet Earth's #1 Accommodation Site. No booking fees ever!
TripAdvisor: What's the #1 hotel in the Napa Valley? Read reviews & find hotel deals on TripAdvisor!
Winter in the Wineries Passport - Calistoga 

Dates: 12/7-2/8
For the low cost of one ticket, this special Winter Wine Passport grants you access to 15 wine tastings at Calistoga wineries any time during this two-month period--just in time for Cabernet Season. 
Participating wineries include both boutique and well-known brands. In addition, the passport offers discounts on lodging, dining, and shopping in Napa Valley. The benefits you'll gain with the passport are valued at around $300.

>> All about the wine passport

Wine Tasting Events in Napa in January

Each week, Napa Valley wineries welcome visitors to events at their wineries. Here are some of the wine tasting events in Napa in January.
Beaulieu Vineyard (1/17 - 2/2): Chinese New Year celebration featuring special wines dedicated to the Year of the Rat
Beringer Winery (1/17 - 2/2): Chinese New Year celebration for the Year of the Rat. Pouring reserve wines paired with Chinese food in their 19th century cave, 11:30 in Mandarin and 2:30 in English

Beringer Winery (1/18): Chinese New Year Festival Day celebration for the Year of the Rat, lion dances, Chinese meatballs, sales and more, 12 noon, 1 pm, 2 pm, and 3 pm

Beringer Winery (1/25): Cooking wine class where you learn to cook and enjoy brunch paired with wines, 11:30 am to 2:30 pm

Calera (1/25): Winter Library Dinner, Assistant wine maker Amy Gill will present special Pinot Noir reserve wines paired with a four course meal, 6 pm to 9 pm

Cliff Family Vineyards (1/15): Sip & Support with Howell Mountain School, wine paired with Italian food from the Cliff Family Bruschetta food truck, 4:30 pm to 7 pm

Inglewood (1/18): Seafood, shrimp, traditional fixings, paired with wines

Raymond Cellars (1/19): Napa Wine Truflle Festival, tour of the winery vineyards and facility, cooking demonstrations, multi-course truffle lunch paired with wines, 12 noon to 3 pm

Trinitas Cellars (1/17): Dueling Pianos fine wines, lite bites, and dueling pianos where you can request any song you want them to play, 6 pm to 8 pm

V. Sattui (1/18): Coq au vin and Cabernet pairing, drinks award winning wines paired with coq au vin and dessert, current and older vintage wines will be served, 11 am, 12 pm, 1 pm, 2 pm and 3 pm

V. Sattui (1/25): Barrel Tasting and New Release Party, 6 pm to 9:30 pm, food, fun and a chance be one of the first to taste the 2020 wines straight from the barrel

10th Annual Abacus Winter Wine Escape

Dates: 1/24 - 1/26
Join the deLeuze family and ZD Wines this January for a wine tasting experience like no other. The Abacus Winter Wine Escape includes several events at the Carneros Resort & Spa.
Your adventure begins on Friday night with a ZD Wine reception. You will raise your glass with ZD Wine's first ever sparkling to help celebrate their 50 years in wine making. The reception will include additional ZD Wines as well as appetizers.

Saturday begins with an optional tasting with ZD winemakers and the deLeuze family. You get the chance to sample library wines along side some tasting dishes prepared by one of the best local restaurants.

Saturday night is the big ZD Wines dinner with a 5-course meal expertly paired with ZD wines. It will be an evening to remember with amazing wines and foods to continue the celebration of their 50 years of wine making in Napa.

>> Visit their site for details and ticketing information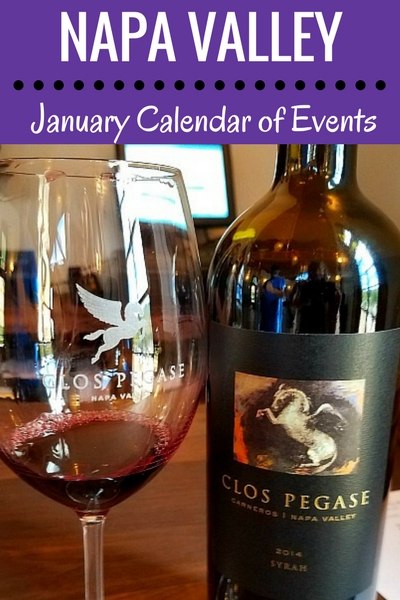 More Tips to Your Visit to Wine Country