Events in Napa in February 2022: Wine Tasting, Live Music, & More

by Jill Loeffler  •

Updated: February 2, 2022
Events in Napa in February 2022 include wine tasting at local wineries and several fun activities at CIA at Copia.

Other things to do this month include shows at the Blue Note in the historic Napa Valley Opera House, as well as a vintage release celebration at an area winery.
You will also find some hotel and tasting deals too!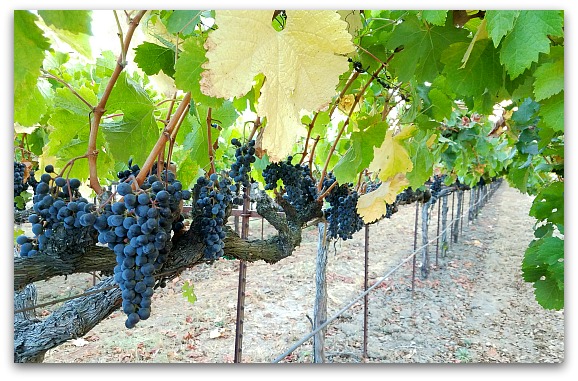 Disclaimer: I receive a small commission from some of the links on this page.

Mustard Celebration

Date: All Month Long
February is the month to celebrate the Mustard blossoms all around Napa Valley. You will find several fun events for this year's event. The include everything from a film festival to cooking classes to a fine art show. 
Here are a just a few events in Napa in February to add to your calendar for the celebration in 2022:
2/3 - 2/6: Yountville International Short Film Festival
2/5: Mustard-Themed Charcuterie Class
2/19 & 2/20: Art show at the Jessel Gallery
You will also find specials around the valley for hotel rooms, dinner, and so much more. 
>> Visit the official Napa Valley Mustard Celebration site for details
Shows at the Uptown Theater in February

The Uptown Theatre is a premier downtown spot for live music. They feature a variety of events in Napa in February as well as throughout the year.
This gorgeous art deco building opened in 1937. It offers amazing sound and great views from every seat. The back row of the theater is less than 100 feet from the stage.
Here are a few top performances:
2/25: Lewis Black
2/26: Brian Regan
>> Visit Ticketmaster for tickets for this February's shows
More Fun Things to Do
Wine Tasting Events in Napa in February

Cliff Lede Vineyards (2/12): Valentine's Dinner, includes appetizers and a sit-down meal with wine pairing

Cuvaison (2/19): Vine to Wine, first of a four part series to learn more about wine making and the growing season in Napa, 11 am to 1 pm
Flora Springs  (2/5): Trilogy Release Party at the tasting room in St. Helena; celebrate the release of their 2019 Trilogy with wine, food, music, and dancing; from 11 am - 2 pm
Raymond Vineyards (2/12): Valentine's Day Dinner, reception with dinner and paired with wines

Silver Oak (2/5): Silver Oak Release Day, delicious food paired with their amazing 2017 Napa Valley Cabernet Sauvignon, 10 am to 3:30 pm

Calistoga Wine Experience
Date: TBD
If you want to sample the best of Napa Valley wines in a beautiful, natural environment, head over to Pioneer Park in Calistoga this Saturday afternoon, where more than 30 of the finest wineries in Napa Valley will gather together for the annual Calistoga Wine Experience.
Sample delicious wines, meet the winemakers, and enjoy local culinary treats while listening to live gypsy jazz.
Hotel Deals for February in Napa Valley

TripAdvisor: What's the #1 hotel in the Napa Valley? Read reviews & find hotel deals on TripAdvisor!
Booking.com: Save on your Hotel in Napa with Booking.com, Planet Earth's #1 Accommodation Site. No booking fees ever!
VRBO: Another great lodging option is VRBO. You can stay at a local's house, apartment, or even just rent a room. It's a great way to feel more like a local while visiting. Find a great place to stay on VRBO.
Shows at the Blue Note in February

Another top place to see live performances this February in Napa is at the Blue Note. Set inside the historic Napa Valley Opera House, this is another historic, downtown gem. These are just a few of the top shows this month.
2/5 - 2/6: Hiroshima
2/11, 2/12 & 2/14: Sheila E. and The E. Train
2/25 & 2/26: Greg Adams and the East Bay Soul
>> Visit their site for a full calendar of shows this month
Wine Tasting Deals for Napa

You will find some great wine tasting deals all month long at Napa's top wineries. Here are just a few of the best deals on Groupon.

Vintage Sweet Shoppe: Chocolate and Wine Pairing Package for Two or Four at Vintage Sweet Shoppe (Up to 44% Off), check for availability
Envy Wines: Wine Tasting for Two or Four with a Take Home Bottle of Wine (Up to 50% Off), check for availability
*Note: Most deals last for 120 days after purchase, so make sure to check the exact terms before purchasing.

Cooking Classes at CIA at Copia

Dates: Various dates throughout the month

CIA (Culinary Institute of America) at Copia is offering a variety of cooking classes this month at their facility in downtown Napa. This month, you can learn how to cook a hearty vegetarian meal, make dim sum & dumplings, and create flatbreads from around the world.
They also offer classes to help you with your knife skills, tips to make sauces, and how to hand make our own cheese.
>> Visit their site for an entire list of classes this month
Wine Tasting Classes at CIA at Copia

Dates: Several in February
In addition to their cooking classes, CIA at Copia also offers several fun tasting classes. They offer you the chance to learn all about the Napa Valley Wine Region including its history and how it fits into the world of wine regions.
All classes are in downtown Napa and run for about 90 minutes.