East Bay Fourth of July Celebrations
Celebrate Independence Day in these SF Bay Area Cities
NOTE: Click here to stay up-to-date with what's open and opening soon.
In 2019, you will find a number of fun Fourth of July celebrations, parades and festivals throughout the East Bay near San Francisco. They range from the Annual Parade in Vallejo to the worldOne Live Music Festival in El Cerrito.
You will also find almost a dozen places to catch the fireworks including Benicia, Berkeley and Pleasanton.
Disclaimer: I receive a small commission from some of the links on this page.
Alameda
Celebrations in Alameda this year include an annual running/walking race, the inaugural Coast Guard Festival, and the parade. The day starts with the Alameda Mayor's July 4th Parade R.A.C.E. The event includes a 5K (3.1 mile) run and/or walk that starts at 9am.
Next up is their annual Alameda Fourth of July Parade. It starts at 10am and is one of the longest in the US with more than 3 miles of parade route. Get there early to find your spot.
You can also spend the day celebrating on the USS Hornet. The event runs from 2pm to 10pm and includes kids activities, live entertainment, and views of all of the bay area fireworks displays. They will also have food and drinks for sale on board. Admission is $25 for adults, $15 for youth 7 to 17, free for children 6 and under with a paying adult.
Albany
This year's Green, Red, White, and Blue Celebration in Albany is on Thursday, July 4. Festivities start with a pancake feed at the Veteran's Memorial Building from 9 am to 12 pm.
The rest of the celebrations kick off at noon at Memorial Park. Enjoy food from local food trucks and plenty of family fun until 4 pm.
Other activities include:
12:10 to 1:10: Live Music
12 to 3: Car Show
1:10 to 1:35: Albany Lions Watermelon Eating Contest
1:40 to 1:55: Beard and Mustache Contest
1:55: Free Ice Cream
2 pm: 8th Annual Diaper Derby
2:30 to 3:10: East Bay Vivarium Reptile Show
3:10 to 3:35: 4th of July Pet Show
3:30 to 4: Family Games
You can also purchase a fun band for your kids for $5 and they get unlimited use of the following:
Zip Line
Pony Rides
Mega Rock Wall
Petting Zoo
Jump House
Face painting
& More
Antioch
This year's Antioch celebration offers a full day of fun on Thursday, July 4th. The parade starts at 11 am in downtown Antioch on 2nd Street. You can also enjoy family fun, live entertainment, a car show, and more at the Contra Costa County Fairgrounds, at 10th and L Streets, from 4 pm to 11 pm.
The fireworks start at around 9:30 pm and will run until just after 10 pm.
Benicia
The Independence Day celebration in Benicia starts on Tuesday, July 3. From 6:30pm to 9pm, they host their annual Torchlight Parade along First Street, where you will see dancers, floats, clowns, and more.
The Picnic in the Park starts at noon on Thursday, July 4. All day long at Benicia City Park you can enjoy arts & crafts, hot food, live entertainment, and children's activities. Fireworks will start around 9pm.
Berkeley
Head to the Berkeley Marina on Thursday, July 4 between noon and 10pm for this year's Fourth of July Celebration. During this all day event, you will find live entertainment, food trucks, arts and crafts, a petting zoo, carnival rides, free dragon boat rowing, and much more. The fireworks display starts just south of the Berkeley Pier at 9:30pm.
Clayton
This year's parade starts at Center and Oak, on Main Street, and will start at 10am. The parade includes fun homemade floats and a variety of other entries. It usually lasts around two and a half to three hours.
Concord
Celebrations kick off with the Stars and Stripes 5K Run and Walk/Run at 8am (registration starts at 7 am). The 2019 parade starts at 10am at Mount Diablo High School on Grant Street.
The 4th of July Festival starts at 4pm at Mt. Diablo High School. The festival features a carnival, food, arts & crafts vendors, and live music. The day concludes at around 9pm with a fireworks display that you will be sure to enjoy.
Danville
This year's annual parade in Danville is on Thursday, July 4 from 9 am to 12 pm. The route starts at Hartz and Railroad Avenues and ends at San Ramon Valley Blvd. and Sycamore Valley Road. The parade includes over 150 entries, including bands and floats, and attracts more than 40,000 attendees each year.
This year's theme is "Celebrating the American Legion's 100th Anniversary."
El Cerrito
The City of El Cerrito/worldOne 4th of July Festival in El Cerrito is on Thursday, July 4 from 10am to 6pm in Cerrito Vista Park.
This free festival includes food, live entertainment, children's fun area, art show and sale, and vendor booths by local organizations.
Fairfield
The annual Independence Day Parade in Fairfield is on Thursday, July 4. The parade starts at 10am and travels down Texas Street from Taylor to Union. All activities last until around 1pm.
Fremont
Fremont will host its Fourth of July parade on Thursday, July 4 starting at 10am. The parade starts at the Fremont Library, continues north and concludes at Capital Avenue.
Livermore
Livermore's Red, White & Boom Fireworks and Block Party is on Thursday, July 4 from 4pm to 10:30pm. Downtown streets will be closed for family fun as well as restaurant and shopping specials, and a large fireworks display will take place around 9:30pm, launched off the top of the downtown parking structure.
Martinez
This year's Fourth of July celebrations in Martinez will take place on Thursday, July 4, beginning with a Pancake Breakfast hosted by Roxx on Main Street from 8am to 10am.
The flag raising ceremony is from 9am to 9:15am at the Veterans Memorial Building. The 4th of July annual parade starts at 10am from Court and Main Streets and makes its way to Alhambra Avenue and Main Street.
Moraga
Head over to Moraga for a full day of fun events this Fourth of July. The day kicks off with a pancake breakfast starting at 7:30am. The day includes a a dog parade at 9pm, a children's bike parade, inflatables, and food, wine & beer booths.
Starting at 6:45pm, there will be activities around the bandstand with the playing of the National Anthem, a welcoming message from the mayor and a house party/concert. The day concludes with fireworks that start at around 9:30pm.
All activities are in and around the Moraga Commons Park on St. Mary's Road.
Morgan Hill
Morgan Hill's annual Freedom Fest kicks off this year on Wednesday, July 3 with the popular Family Street Dance, an evening filled with live music and dancing, food and drinks. Everything starts at 6pm and ends around 10pm.
The Freedom Festival continues all day on the 4th too. This year's parade starts at 10 am. It ends with a concert and fireworks at dark.
The Freedom Fest also includes a 5K run and a car cruise. This event started in 1876 and continues to be one of the best in the Bay Area.
Fireworks on The Green is once again being held at the Morgan Hill Outdoor Sports Center. Gates open at 4pm with food trucks, drinks, and some other entertainment while you wait. The fireworks begin at 9:30pm.
Oakland
From noon to 6 pm on Thursday, July 4 at Jack London Square, enjoy a Backyard BBQ! It includes performances by magicians, jugglers, clowns and puppeteers. You can also enjoy other activities such as a special petting zoo, the Lego jeep, Kinetic Art face painters, a mobile craft workshop, and more.
Admission is free for these activities.
There will also be a beer garden with beers from Federation Brewing. You will need a beer pass for this seciton of the event.
Orinda
Here is the full schedule of events for this year's Orinda Parade and Celebration:
7:30am - 10:00am: The Lamorinda Sunrise Rotary Breakfast in the Park/Community Center
7:55am: Flag raising ceremony at the Community Center
8:00am: The Haley's Run for a Reason
8:45am: Parade participants assemble in the BART parking lot
9:00am: Friends of the Orinda Library Book Sale
10:00am: Parade begins
11:30am to 1:00pm: Park activities

There is live music, a kid's petting zoo, and tasty treats for you to enjoy.
Pleasant Hill
The 41st Annual July 4th Celebration in Pleasant Hill includes a parade, fireworks display, and a 5k Fun Run. Here is the line up:
8:00am: Firecracker 5K Fun Run
9:30am: Parade
10:30am: Entertainment, food, children's games, and other activities in Pleasant Hill Park
7:15pm: Live music by The Ripplers
~9:00pm: Fireworks at College Park High School
Pleasanton
Pleasanton's annual Fourth of July event will be held at Lion's Wayside Park from Noon to 2:30pm. For an hour and a half, you can enjoy music by the Pleasanton Community Concert Band. They will also pay tribute to those that served in the military.
Richmond
This city of Richmond celebrates early again this year on Wednesday, July 3rd. Head down to Marina Bay Park from 5 pm to 10 pm to enjoy live blues music, food vendors, and the interactive Fun Zone for kids. Fireworks begin around 9:15pm with a display that lasts around 20 minutes.
San Pablo
This year's celebration in San Pablo will take place on Thursday, July 4. Activities include live entertainment, kids games, and food & drinks. It concludes with a fireworks show.
All events start at 5 pm at the El Portal Soccer Field on Moraga Road. Admission is free, but there is a cost for the games and activities. Festivities end after the fireworks display around 9:30 pm.
San Ramon
San Ramon hosts two events on Independence Day. Activities start at 8am with Run San Ramon. It includes a 10k, 5k and 3k run starting at Central Park.
The city also hosts Celebrate America, Celebrate San Ramon, a community festival from 5pm to 8pm in Central Park. It's a free event that will feature live, free music all evening long. This year's featured performers are Garratt Wilkin & The Parrotheads.
Vallejo
The 165th Annual Vallejo Fourth of July parade begins at 10am on Tennessee and Broadway Streets and will last until around noon.
The Waterfront Festival will be held at the Vallejo waterfront beginning at 11am, featuring a beer garden, good, live entertainment, door prizes, and fun for kids.
The evening ends with fireworks.
Is your event missing from our calendar? Click here for details on how to add your event for free!
Other 4th of July Celebrations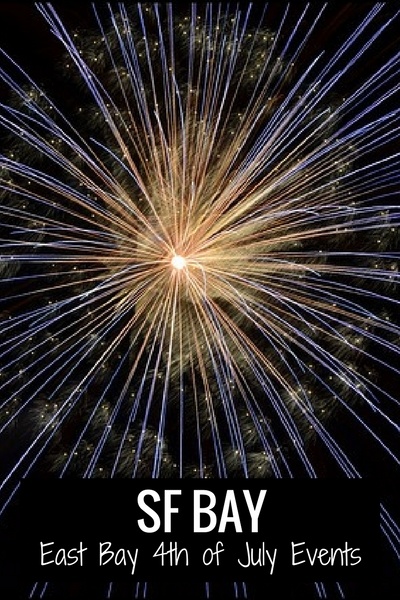 Follow SFTourismTips on Facebook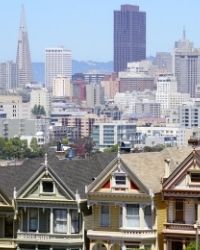 On my Facebook page, you will find more great information about planning your San Francisco vacation.
It includes tips, must see attractions, and other fun details.
Click the link below to check it out. If you enjoy the page, give us a like.