2017 Disposable Film Festival
Featuring Films Made Using "Low Technology" Equipment
The Disposable Film Festival is a one of a kind. Heading into its tenth year, this festival features only short works created using cell phone cameras, pocket cameras, DSLRs and other everyday, low-cost equipment.
The festival starts this year in San Francisco on March 30-April 2. It then displays its selected works in cities throughout the US.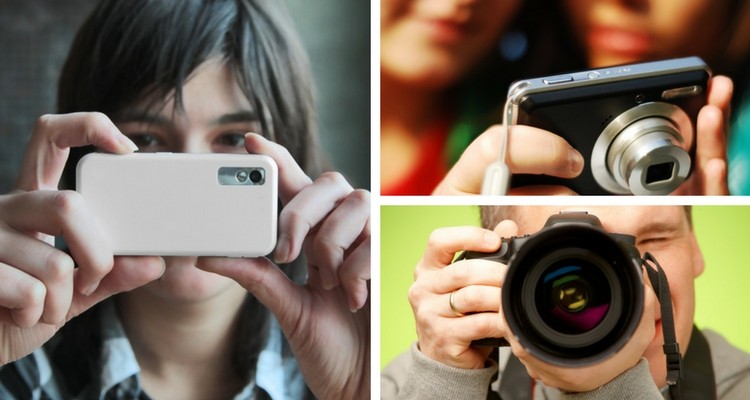 There are a couple of things that I love about this festival. The first is that its creative use of everyday equipment allows almost anyone to share their talent. This levels out the playing field for those short on budget.
Another great thing about this festival is that they really work to educate up-and-coming filmmakers on what it takes to make it in the industry. They offer panel discussions at no charge, so everyone can attend.
It's the perfect event for those looking to break into the film industry.
Opening Night: Thursday, March 30
This four-day event kicks off on Thursday, March 30th at the Castro Theater Mezzanine with a reception beginning at 6pm. From 8pm to 10:00pm at the Castro Theater, watch the best competitive short sna awards.
The afterparty starts at 10:30pm at Churchill's Bar.
Day Two: Friday, March 31
From 5pm to 7pm, enjoy a free Film Makers Happy Hour. It's a great time to network and mingle with this year's film makers. This event is free and is located at Churchill's Bar.
It's followed by the Food & Film Screening in Hayes Valley. This event runs from 7:30pm to 9:30pm. It includes food paired with an outdoor movie. This event is also free.
Days Three:
Saturday, April 1
On Saturday, enjoy a one-day Citizen's Journalism Workshop. In this workshop, you will learn the art of storytelling from the ground. This event is put on by the Center for Investigative Reporting and documentary film maker Francisco Guijarro.
Throughout the Festival
For all four days, you can also enjoy Disposable Film Festival favorites at the Mystic Hotel in downtown San Francisco. It includes some of the best works from this event's last 10 years. In addition, you can step inside their Video Confessional Booth while you are there.
For some of the links on this page, I receive a small commission when you purchase. You don't pay more when you buy through me and it gives me the chance to offer you all this great content for free!
Tickets to This Year's Festival
You can purchase your tickets in advance on the Disposable Film Festival website.
Find a limited number of tickets to the opening night event at a discount on Goldstar.
Other Annual Film Festivals
In addition to the Disposable Film Festival, San Francisco features almost 50 other film festivals every year.
CAAM Fest: Another popular one in March is CAAM Fest (formerly the Asian American Film Festival). It features works from both Asian and Asian American artists. In addition to films, it also includes events focused on food and music.
International Film Festival: One of the largest every year is the International Film Festival in April. This internationally recognized event features more than 150 films over the course of two weeks.
SF Human Rights Festival: This is one of my personal favorites. It includes independent films that tackle issues around human rights. It is done through the University of San Francisco and includes almost a dozen engaging and thought provoking works. All sessions are free.
All Others: Click this link for a list of all the annual film festivals in San Francisco. They range from the Greek Film Festival, which features pieces from Greek artists, to Another Hole in the Head, which showcases the best works from up-and-coming sci-fi, horror and dark fantasy filmmakers.
Other Pages You Will Enjoy