San Francisco Events in August 2016
Outside Lands, Food Festivals, & Theater
Top San Francisco events in August 2016 include the Outside Lands Music Festival, Eat Drink SF, and several theater productions. You can also enjoy some free walking tours, a trip up to wine country for the day, or SF Giants baseball.
August is one of the busiest times of the year in San Francisco. You will love it as the days are warm and the evenings are cool. It's the perfect place to escape the dreaded summer heat.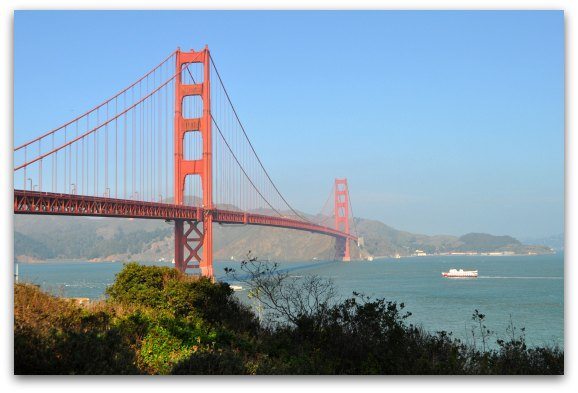 For some of the links on this page, I receive a small commission when you purchase. You don't pay more when you buy through me and it gives me the chance to offer you all this great content for free!
Nihonmachi Street Fair
Date: August 6 - 7
Admission: Free
The Nihonmachi Street Fair is held in SF's Japantown district each year. It's one of the weekend long San Francisco events in August that celebrates Asian Pacific American cultures. During this event, you can sample traditional food, listen to live entertainment, and enjoy activities with your kids.
Learn More: Uncover details for this year's event
Outside Lands Music Festival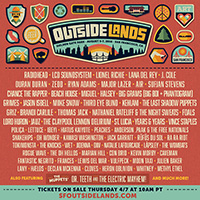 Date: August 5 - 7
Tickets: Buy your one day or three day passes today
Outside Lands is one of the largest San Francisco events in August. This three-day event features more than 70 artists. The festival also offers several food, wine, and beer vendors. It's held in Golden Gate Park.
Learn More: Click here for more details on the festival and this year's lineup
SF Giants Baseball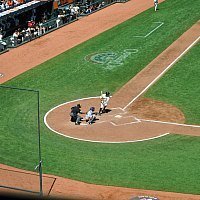 Dates: Several Games in August
Tickets: Buy your tickets today
Baseball season is in full swing and is one of the more popular San Francisco event sin August. This month, the SF Giants play the Baltimore Orioles, Pittsburg Pirates, the New York Mets, and the Atlanta Braves. All home games are at AT&T Park in the SOMA district.
Learn More: Discover the full SF Giants August schedule of home games
Best Half-Priced Tickets for San Francisco Events in August
Check out the best half-priced tickets for San Francisco events in August. You will find them on Goldstar and most tickets are up to 50% off the full retail price.
*Tickets have a small service fee.
Free Museum Days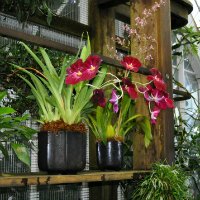 Dates: Several in August
Save money while you explore some of SF's top museums. This month, you can step inside the Asian Art Museum at no cost to check out their permanent collection. You can also head over to the Conservatory of Flowers to admire their colorful plants and flowers or head to the de Young for a look at their contemporary pieces on display. These are just some of the San Francisco events in August you do not want to miss!
Learn More: Find the full calendar of free days this month
SF Theater: Beautiful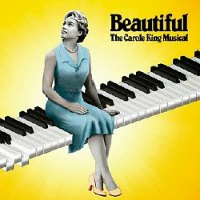 Dates: August 9 - September 18
Tickets: Find discounted tickets to certain performances at up to 50% off on Goldstar
The largest theater production this month is Beautiful. It's the story of Carole King's rise to fame. It shows her start as part of a song writing team all the way to when she became one of the most talked about solo artists of her time. All shows are at the Orpheum Theater.
Learn More: Full SF Theater calendar for August
Hotel Deals for August
Don't pay full price for your stay in SF, click the links below to check out the best deals available!
Bookings: Save on your Hotel with Booking.com, Planet Earth's #1 Accommodation Site. No booking fees ever!
TripAdvisor: What's the #1 hotel in San Francisco? Read reviews & find hotel deals on TripAdvisor!
La Lucha de La Cocina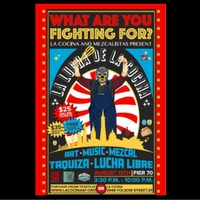 Date: August 13
If you like tacos, Lucha Libre, and/or supporting a great cause, this is a one-of-a-kind event for you. La Cocina is a San Franciso organization that supports aspiring chefs, especially minority women, in opening their own food business. Make your way over to Pier 70 to watch passionate chefs battle it out while enjoying delicious tacos, other Latin treats, live music, and a selection of beers and spirits.
Learn More: Buy your tickets and get more information
Film Night in the Park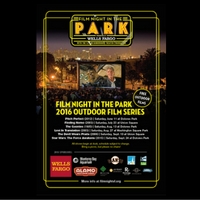 Dates: August 13 & 27
One of the best San Francisco events in August is enjoying outdoor movies after dark in open public spaces. This August, there are two screenings. You can watch "The Goonies" at Dolores Park, then "Lost in Translation" at Washington Square Park. Picnics on the lawn are encouraged, but leave your chairs at home so everyone around you can see.
Learn More: Get the full movie list and schedule for the 2016 season
SF Mime Troupe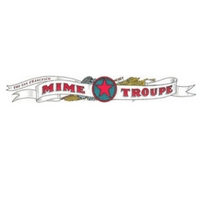 Date: Several dates in August
One of those unique San Francisco treats, the SF Mime Troupe is a community-based theater group that performs an original, socially and politically relevant show each summer, for free, in many different locations to reach as many people as possible. This year's piece, Schooled, tells the fight of one tenured teacher at Eleanor Roosevelt High School who fights for a public education system she still believes in, when the rest of the world has given up and pushes for privatization and efficiency.
Learn More: Read more about the SF Mime Troupe and their 2016 schedule of shows
Pistahan Parade and Festival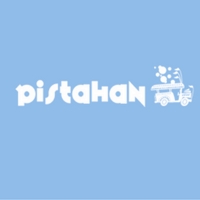 Date: August 13 - 14
Admission: Free
Experience the beauty of Filipino art, dance, music, and food at 23rd edition of this two-day festival, known to be the largest celebration of Filipino Americans in the U.S. Admission is free and fun for the whole family.
Learn More: Go to the Pistahan website to find out more
Origami Festival
Date: August 14
It is amazing what can be created with just a piece of paper and some clever folding action! At the Origami-Palooza and Paper Airplane Contest, people of all ages are invited to come learn from the experts and make their own paper art pieces. This festival, which takes place at the Japan Center Malls in Japantown, will also include an origami competition and prizes for the best entries.
Learn More: Discover more details about the festival
Live Music Concerts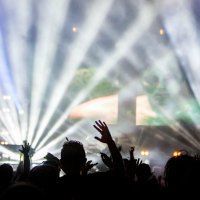 Dates: Several in August
This month, several big names are coming to the SF Bay Area! Some of the most anticipated shows include Adele at the Oracle Arena in Oakland, Guns N' Roses at AT&T Park, 311 and Matisyahu at the Nob Hill Masonic Center, and Demi Lovato and Nick Jonas at the SAP Center in San Jose. Then, of course, there is the Outside Lands three-day festival featuring over 70 great artists in Golden Gate Park.
Learn More: See the full schedule for dates, tickets, and more
49ers Preseason Football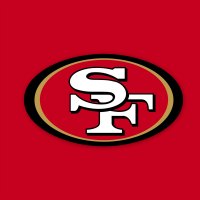 Dates: August 14 & 26
Tickets: Find a limited number of preseason tickets at up to 50% off on Goldstar
NFL fans, this is the month you's been waiting for. Football is back in force in the Bay Area! On August 14, the San Francisco 49ers open the preseason at Levi's Stadium in Santa Clara against the Houston Texans. In Week 3 they bring the excitement back home as they play the Green Bay Packers.
Learn More: Check out the full 2016 49ers schedule
Noe Valley Wine Walk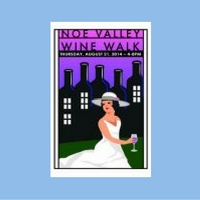 Date: Thursday, August 18
Enjoy an evening of wine in the Noe Valley District. This annual wine walk is a great time to sample wine and learn more about the Noe Valley neighborhood. The event lasts from 4pm to 8pm and includes a glass with every ticket purchase. You can either buy tickets in advance or once you arrive.
Learn More: Find a calendar of all wine events in SF
Stern Grove Festival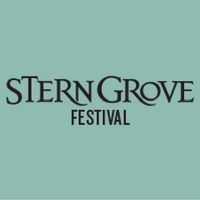 Dates: June 19 - August 21
Admission: Free
Enjoy the last few live music performances in beautiful Stern Grove each Sunday this month until August 21. All shows start at 2pm. These San Francisco events in August are free, so make sure to arrive early for the best spots in the park.
Learn More: See the Stern Grove schedule and plan your outing today
Festa Coloniale Italiana
Date: August 20
Held right in the heart of the North Beach neighborhood (SF's Little Italy), this free street festival is a great family event. Head over to Stockton Street, just across from famed Washington Square Park, to enjoy delicious Italian food, a pizza toss, specialty Italian handicrafts, wine tasting, and live performances featuring Moreno Fruzzetti.
Learn More: Visit the festival's website for more details
Noise Pop's 20th Street Block Party
Date: August 20
Join the diverse community of SF's colorful Mission District for the fourth annual 20th Street Block Party--a free celebration of summer, music, and great food. Noise Pop, which also co-hosts the Treasure Island Music Festival, is one of the leading independent music promoters in the country, bringing the best emerging bands to stage. Some of the featured artists this year include Miami Horror, Chicano Batman, Hazel English, and Spooky Mansion.
Learn More: Find out more on the official website
Alcatraz Challenge
Date: August 21
This annual triathlon at Alcatraz involves jumping from a boat to swim 1.5 miles, biking 20 miles through the SF hills, and running 7 miles of scenic but challenging oceanside trails.
Are you up for the challenge and adventure?
Learn More: Check out the website and register!
San Francisco GoCard
See more while spending less with the San Francisco GoCard. You can purchase it for the number of days you plan to use it. Options include one, two, three, five, and seven days. This wonderful discount card offers admission to the California Academy of Sciences, the Aquarium of the Bay, and the Exploratorium.
Tickets for an SF Bay Cruise, entry to the Asian Art Museum, and a day trip to wine country are also included.
Buy Yours Today: Click Here to Visit the GoCard Site and Learn More About this Popular Discount Card
Union Square Live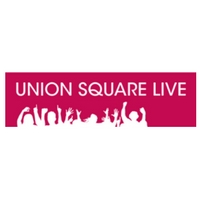 Dates: Several from April - September
Admission: Free
This ongoing summer festival continues to offer free outdoor, live performances at Union Square this month, featuring a variety of dance, music, circus, and theater. Take a day to head on over and relax in the square.
Learn More: Get the Union Square Festival details and schedule
Family Winemakers of California's Annual Tasting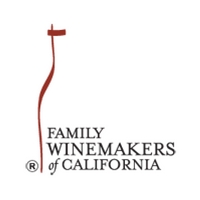 Date: August 21
San Francisco offers lots of wonderful wine tasting events throughout the year, but this one is truly special. On August 21 at Pier 27, the new cruise terminal, you will have the opportunity to taste over 500 wines from over 125 award-winning, small, family-owned wineries. If you like original, locally sourced, and delicious California varietals and blends, you will love this event.
Learn More: Visit their website for more information
Exhibits at SF Museums
Dates: All throughout the month
This is one of the last times to catch the Emperors' Treasures exhibit at the Asian Art Museum. In addition, check out other excellent traveling exhibits at SF's most well known museums, such as the de Young Fine Arts Museum, Legion of Honor, and Museum of Modern Art.
Learn More: Make your museum visit plans for this month
Free Walking Tours from SF City Guides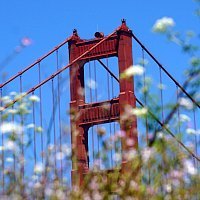 Dates: Every Day in August
Another great way to save in San Francisco is by taking one (or more!) of the free walking tours offered by SF City Guides. They offer a list of options every day and include tours of the Golden Gate Bridge, the Palace of Fine Arts, and the Japanese Tea Garden. In addition, you can also take a tour of one of SF's top districts such as North Beach, Chinatown, or Fisherman's Wharf.
Learn More: Discover the full calendar for August
Yerba Buena Gardens Festival
Dates: Several from May - October
The Yerba Buena Gardens Festival is one of the San Francisco events in August with weekly peformances. They last all summer long from May through October.
The live outdoor music, dance, and theater performances bring both well-known and emerging artists to stage.
Learn More: Find out more about the Yerba Buena Gardens Festival
Sunday Streets
Dates: August 21 (Full schedule is from April 10 - November 13)
The fifth edition of Sunday Streets this year takes place on August 21 in the Mission District. This is a monthly street fair that rotates among neighborhoods, bringing together the community to enjoy free activities for the whole family, live music, and streets closed to traffic for people to run, bike, and play in the area.
Learn More: Find out which weekends to visit which neighborhoods
Three-Day Itinerary of SF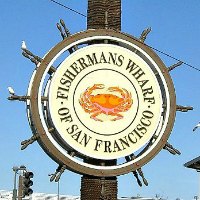 Date: Any day of the week
Do you only have a few days to explore San Francisco? While it will be difficult to see it all, you can cover quite a bit of ground in just a few days. To simplify your planning process, I've created this three-day itinerary with the best attractions, activities, and must-see stops in SF. It includes a visit to the Golden Gate Bridge, time to check out Fisherman's Wharf, and tips on when you should visit Alcatraz.
Learn More: Self-guided three day itinerary of SF
Eat Drink SF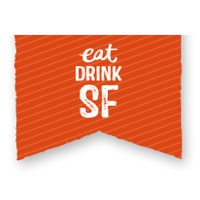 Date: August 25 - 28
Tickets: Find discounted tickets to this event on LivingSocial
Head on over to the Festival Pavilion at Fort Mason, where the city's best culinary treasures will be laid out before you. Taste amazing food, wines, and spirits, make your way through the cheese monger cave, and mingle with other food and drink lovers.
Learn More: Find more top SF food festivals
Comedy in SF
Dates: Several in August
San Francisco events in August include a variety of laugh-out-loud performances, including stand-up at the comedy clubs, improv shows, and musical comedies like Beach Blanket Babylon and Foodies, the Musical. Click the link below to find out who's performing this month at Cobb's Comedy Club and the Punch Line. Make sure to enjoy one of these San Francisco events in August during your stay.
Learn More: Check out the full calendar and links to special shows
Bay Area Brew Festival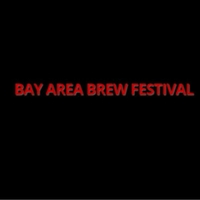 Date: Saturday, August 27 at Noon
Enjoy a full day of sampling local beers at the Bay Area Brew Festival. This is one of the popular San Francisco events in August that features up to dozens of beers from all around the world. You can also sample foods from some of the best food trucks around.
This year's event is at Pier 35.
More: Visit their site to buy tickets and learn more about this year's event
More Fun Pages for You