Tapas Grand Wine Tasting Event
Sample Wines Made from Spanish and Portuguese Varieties
Please note: The TAPAS Grand Wine Tasting has moved from San Francisco to Los Angeles this year. The information below refers to the 2015 event, and this page will be updated next year should the tasting come back to SF in 2018.
The annual TAPAS Grand Wine Tasting Event is on Sunday, April 26. This year's tasting is once again at the Golden Gate Club in the Presidio from 2pm to 5pm.
The full name of the society that holds this event is the Tempranillo Advocates Producers and Amigos Society. During this event (and others they host), they feature domestic wines from varieties found in Spain and Portugal.
I love this event as I am always introduced to new wines and wine varieties. I also enjoy getting the chance to talk to some of the winemakers and other winery staff that are very familiar with the wines being poured.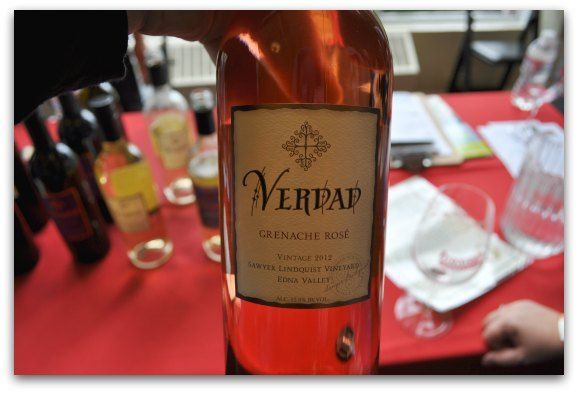 The new venue for this event is lovely too. It's spacious enough to allow all wine lovers to get a spot at the tasting tables without having to fight through the crowds too much.
A Little About the Wine Varieties
Before we talk about the event, I'll give you a brief overview of some of the most common wine varieties you will find at this year's TAPAS Grand Wine Tasting Event.
Tempranillo Wine
As the name suggests, you will encounter quite a few Tempranillo wines at this tasting. This red variety is spicy, with hints of fruits.
It's a medium bodied wine that is tasty on its own or with lighter meats such as chicken or seafood. It's also the perfect match with Spanish dishes such as paella, Patatas bravas or Spanish cured meats such as chorizo and jamon.
Albarino Wine
Another common variety that you will find at the tasting is a white wine made with Albarino grapes. It creates a light wine with hints of peaches and apricots. The high acidity in this wine pairs well with dishes high in fat (such as creamy or buttery dishes) or those that are sweet.
On a warm summer day, nothing beats a nice, cool Albarino wine.
Grenache Wine
Grenache (also called Garnacha) is a lighter red wine. It is full of fruity flavors and one of my favorites. You will get the chance to sample many of these at the TAPAS Grand Wine Tasting Festival.
In addition to standard Grenache wines, you will also find quite a few tasty Grenache roses (similar to the one in the picture above). This red grape variety makes a flavorful and fruity rose. All are dry wines, but are also great on a warm sunny day.
More Grand Event Details
This year's TAPAS Grand Wine Tasting event features almost 40 wineries. Most are from California. You will also find just a few from Oregon and Arizona.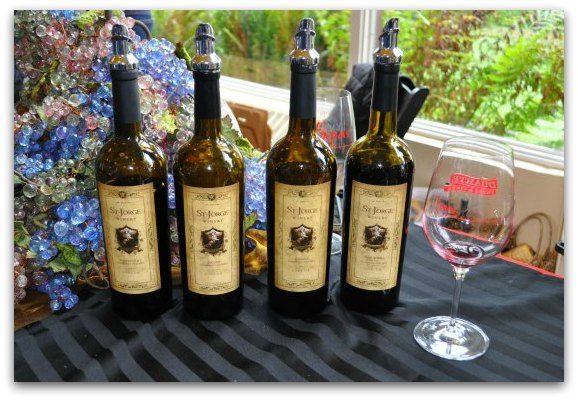 These are just some of the wines I sampled last year at this event.
Here are the wineries already signed up for this year's tasting.
Abacela Vineyards and Winery, Roseburg, OR
Baiocchi Wines & Vineyards, Fair Play, CA
Berryessa Gap Vineyards, Winters, CA
Bodega del Sur, Pacifica, CA
Bodegas Paso Robles, Paso Robles, CA
Bokisch Vineyards, Victor, CA
Caduceus Cellars, Jerome, AZ
Castoro Cellars, Templeton, CA
Clayhouse Wines, Paso Robles, CA
CORE Wine Company, Santa Maria, CA
Dancing Coyote Wines, Rio Vista, CA
Dos Cabezas WineWorks, Sonoita, AZ
Dubost Winery, Paso Robles, CA
Fenestra Winery, Livermore, CA
Gordian Knot Winery, Healdsburg, CA
Harney Lane Winery, Lodi, CA
HillCrest Vineyard & Winery, Roseburg, OR
Inner Sanctum Cellars, Sonora, CA
Irwin Family Vineyards, Napa, CA
Kenneth Volk Vineyards, Santa Maria, CA
Longoria Wines, Los Olivos, CA
Martian Ranch & Vineyard, Los Alamos, CA
Morgan Winery/Lee Family Farm, Salinas, CA
Pierce Ranch Vineyards, Lockwood, CA
Quinta Cruz, Felton, CA
Riaza Wines, Acampo, CA
Six Sigma Winery, Lower Lake, CA
St. Amant Winery, Lodi, CA
Starr Ranch, Paso Robles, CA
Tangent & Trenza Wineries, San Luis Obispo, CA
Tejada Vineyard Company, El Cerrito, CA
Triple Oak Vineyard, Oakland, OR
Turkovich Family Wines, Winters, CA
Twisted Oak Winery, Vallecito, CA
Upper Five Vineyard, Talent, OR
Verdad Wine Cellars, Los Olivos, CA
Vina Castellano, Auburn, CA
Vinateria Idilico, Woodinville, WA
Vincent Arroyo Winery, Calistoga, CA
Tickets to the Grand Tasting
This event typically sells out in advance. The Grand Tasting tickets start at around $55 per person (plus a $2.37 service fee). This includes a glass that you can use during the tasting and take home with you. It also includes some small appetizers.
Special Seminar: Tempranillo Shootout!
In addition to the wine tasting, this year's TAPAS Grand Wine Tasting event also offers a morning seminar. This guided tasting seminar features "Tempranillo Shootout."
During the seminar, you will get the chance to blind taste four domestic Tempranillo wines.
The seminar lasts from 12pm to 1:30pm.
You can only buy these tickets with a grand tasting admission ticket. The two combined are $75 per person. With these tickets, you are also able to enter the wine tasting area a little earlier (at 1pm) than the general tasters at 2pm.
You can click here to buy these directly on Event Bright.
Getting to the Tapas Grand Wine Tasting Event
Since you will be tasting a lot of wine, I recommend leaving the car at home for this event. Several public transit options are available and will drop you off within blocks of the event.
For those coming from downtown, you can pick up the PresidiGo Downtown Shuttle. It runs between 10am and 7:30pm this day. You can pick it up at either the Embarcadero BART or the Transbay Terminal in downtown SF. It will drop you at the Main Post which is about two blocks away from the event.
If you are coming from other areas of SF, you can also take the 1, 28, 28L, 29, 41, 43, and 45 buses.
Other Fun Events this Weekend
Each weekend, you will find a number of fun activities in San Francisco. These are just a few of the other top events the same weekend as the TAPAS Grand Wine Tasting Event. More will be added as they are announced.
Morning Champagne Cruise: The best way to relax this weekend is on the morning Champagne Cruise around the SF Bay. This two-hour cruise takes you from Pier 39, under the Golden Gate Bridge, around Alcatraz and back to Pier 39. During the cruise, you can enjoy two drinks with your standard ticket. Choose from Champagne, Mimosas, white wine, beer or sodas.
Book of Mormon: Head to the Orpheum Theater for the Book of Mormon. This funny musical is from the creators of South Park and is a performance you will never forget. Shows are all weekend long. Click here for details and tips to find tickets to these sold out performances.
Other Top Activities in SF