San Francisco for Wine Lovers: 6 Fun Activities All Around the City


by Jill Loeffler  •

Updated: January 18, 2023
My San Francisco for Wine Lovers guide will tell you everything you need to enjoy the best wine experiences all around San Francisco. The city is full of wine related activities from tasting rooms to a cruise dedicated to wine lovers.

If you enjoy discovering unique wines, you will find a wide variety at SF's wine bars. It's also fun to hop in a car or on a tour bus for a day of wine tasting in Napa and/or Sonoma. Both are just over an hour away. 
Read on to learn more about the best places to enjoy wine in San Francisco.
Disclaimer: I receive a small commission from some of the links on this page.

1. Wine Tasting Rooms 

Wines have been produced in San Francisco for decades. However, it wasn't until recently that these wineries started to open their doors for public wine tastings. Most source their grapes from the Northern California wine countries.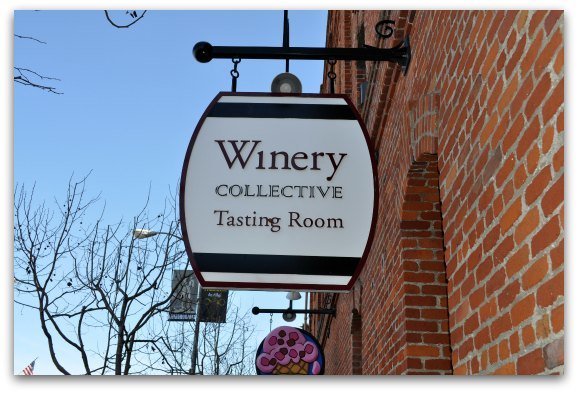 You will find familiar varieties such as Cabernet Sauvignon, Merlot, and Chardonnay. You will also find varieties such as Pinot Noir, Sauvignon Blanc, and Tempranillo.
You will find tasting rooms in Fisherman's Wharf, the SOMA district, Dogpatch, and on Treasure Island. Click here to check out a list of my ten favorite wine tasting rooms in SF. 
>> More great wine regions around SF
2. Wine Bars

It seems like these days, you can find a new wine bar on almost every corner. However, even though the city has quite a few options, not all of them have high quality wines.
You'll find a lot of great places in North Beach, the Financial District, and a few gems in Union Square. Some of my favorites are in the more local neighborhoods such as Hayes Valley, Nob Hill, and Russian Hill.
You'll find everything from local Napa and Sonoma wines to great selections from around the world.
>> Click here to discover a list of my favorite wine bars in SF

3. Annual Wine Events

San Francisco hosts almost a dozen large wine events every year. The most famous is the Chronicle Wine Tasting Competition every February. It's the largest competition of American wines in the world. 
After the judges sample and select the winners, they feature a public wine tasting event. During the event, you can check out both the winners and the other wines they competed against.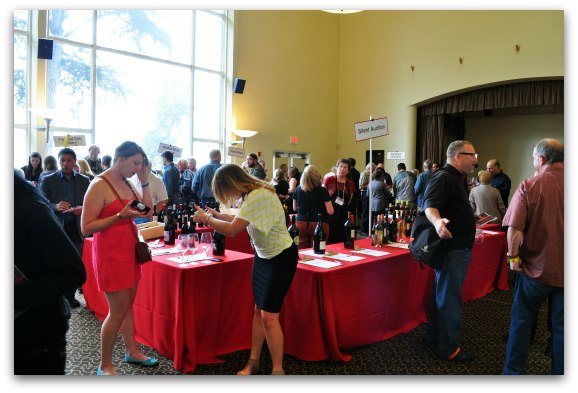 You will also find smaller, dedicated wine events that focus on either a specific wine or group of wines. The ZAP Festival in January/February is focused just on Zinfandel wines. 
Click here for a calendar of wine events this year. 
4. Wine Cruise

Cruise around the bay as you sample great Northern California wine. On this 90-minute boat ride, you will see the sights around the SF Bay including the Golden Gate Bridge, the Palace of Fine Arts, and Alcatraz.
It's a small group cruise with less than 30 people, which creates an intimate relaxing atmosphere to travel around the bay. It includes one glass of wine for their evening cruises and more for sale at the bar.
On the daytime cruise, you can buy drinks during the voyage at their open bar. 
This cruise runs mostly on the weekends starting at around 1pm.

6. Napa & Sonoma

The biggest treat for wine lovers in San Francisco is the proximity of both Napa and Sonoma. Both are just over an hour drive away from the city.
You can either venture up on your own or go with a guided tour. Both offer you the chance to visit a variety of wineries and learn more about these gorgeous wine tasting regions.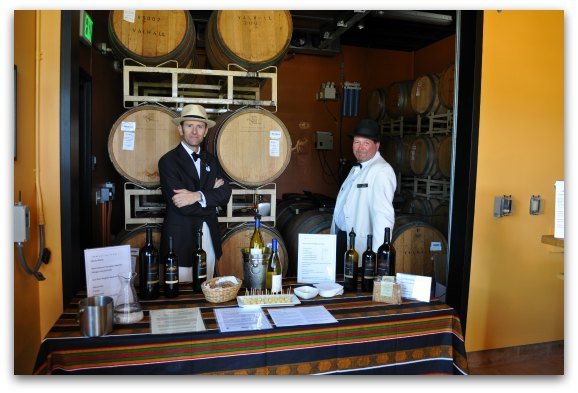 Click here to learn more about what it's like to visit Napa or Sonoma and find a list of the top wine tours available. On the page, you will also find some tips on heading up to these regions and visiting on your own.
Here are just a few of the top options.
Comments? Questions? Suggestions?
I would love for you join me in my private Facebook group! 
It's a great place to interact with me and others that know the area well.
You can ask questions, get advice for your upcoming stay, and then share your photos and advice with others when you return home. It's a great community and the fastest way to get answers to those nagging questions about your visit!