San Francisco Comedy Shows
2016 Calendar of Festivals and Performances in SF
You can find San Francisco comedy shows almost every night of the week. The shows in SF range from local comedians to big name stars. You can also find improv theater and performances that include audience participation.
San Francisco is also home to large festivals. One of the biggest is SF Sketchfest, which is held from mid-January mid-February every year.
Below you will find an up-to-date list of SF comedy performances in the upcoming weeks and months. Shows are usually confirmed just a few months in advance, so check back often for additions and changes to this schedule.
Top Half-Priced San Francisco Comedy Shows
*Small service fee applied at checkout.
Ongoing Performances & Shows
These are regular shows with either daily, weekly or monthly performances.
Beach Blanket Babylon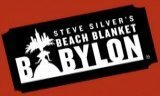 Beach Blanket Babylon is a long running musical comedy. The performance is updated every week to reflect current pop culture and events. This satire runs every week from Wednesday - Sunday, with an additional 'family-friendly' performance on Sunday afternoon. All other performances are 21 and over only.
Learn More: Beach Blanket Babylon FAQ
Find Tickets: Tickets & Calendar
---
BATS Improv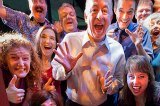 BATS Improv is San Francisco's longest running Improv Comedy Theater. Each show is unique, using audience suggestions and participation. Some of their top shows include head-to-head improv battles (a local favorite), murder mysteries and musicals. This mix of comedy and theater is sure to be a night to remember.
Find Tickets: BATS Improv
---
SF Showcase
Every Sunday night, the Punch Line Comedy Club showcases the best Bay Area comics. Many have performed on late night television, Comedy Central and in the top clubs throughout the US. Different comedians grace the stage each Sunday. It's another show that is sure to keep you laughing all night long.
Find Tickets: Weekly Showcase
More Upcoming Performances
Cobb's at 915 Columbus Ave in North Beach
10/20 - 10/22: Tom Segura
10/23: Patrick O'Sullivan
10/25: Andy Zaltzman
10/26: Ha Ha Halloween Showcase
10/27: Doug Loves Movies
10/28: Ian Harvie
10/29: Really Funny Comedians (Who Happen to Be Women)
11/3 - 11/5: Steve Rannazzisi
11/11 - 11/13: Bill Bellany
11/14: Guys We F#$%ed: The Experience
11/15: The Hodgetwins No Filter Tour
11/18 - 11/19: Jay Pharoah
11/23, 11/25, 11/26: Dat Phan
11/26 - 11/27: Bridget Everett - Pound It!
12/1- 12/3: Jon Lovitz
12/4: Anna Akana
12/9 - 12/10: Jerrod Carmichael
12/23 - 12/26: Ali Wong
5/19/2017: Russell Howard: Round the World
Punch Line at 444 Battery Street
10/18: The CrabFeast Standup Tour
10/19: All Stars
10/20 - 10/22: Bobby Lee
10/23: SF Comedy Showcase
10/25: Illogical Contraption's Heavy Metal Halloween Party
10/26: Kevin Shea
10/27 - 10/29: Mark Normand
10/30: SF Comedy Showcase
11/1: DTF Comedy Showcase
11/2 - 11/5: Alice Wetterlund
11/6: SF Comedy Showcase
11/7: Will Durst
11/9: Joe Bartnick
11/10 - 11/12: Dana Gould
11/13: SF Showcase
11/15: Steve Furey and Friends
11/16 - 11/19: Dan Soder
11/20: SF Showcase
11/22 - 11/26: Nico Santos
11/27: SF Comedy Showcase
11/29: Joke or Get Off the Stage
11/30: The Dinosaurs of Comedy
12/1 - 12/3: James Adomian
12/4: SF Comedy Showcase
12/6 - 12/7: Chris Porter
12/8 - 12/10: Jake Johannsen
12/11: SF Comedy Showcase
12/13 - 12/14: Chris Garcia
12/18: SF Comedy Showcase
Additional Places to Find Tickets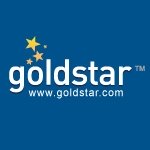 There are a few different places to look for tickets to these San Francisco Comedy Shows. Since there are so many shows throughout the year, you will often find these tickets at a discount on Goldstar.
Here you can save up to 50% off the full price. It's always the first place I look to make sure I get the best deal.
Goldstar also offers discounted tickets on tours and other activities in San Francisco. Find a current list of discounted tickets.
Goldstar typically posts their discounted tickets only a month or two in advance. They also post new tickets almost every day. Check back a few times before your visit to find the best selection of tickets overall.
In addition to Goldstar, you can also buy them for full price directly through each Comedy Club. Here are the direct links to the clubs mentioned above:
Other San Francisco Nightlife Options