San Francisco Musicals 2017 & 2018
Calendar & Tips to Catch a Show
San Francisco musicals for 2017 & 2018 include top Broadway productions such as Hamilton, Disney's Aladdin, and An American in Paris. Other highlights this season include School of Rock, Waitress, and The Color Purple.
Read on to discover a full calendar of shows, tips to find tickets, and where you can find discounts.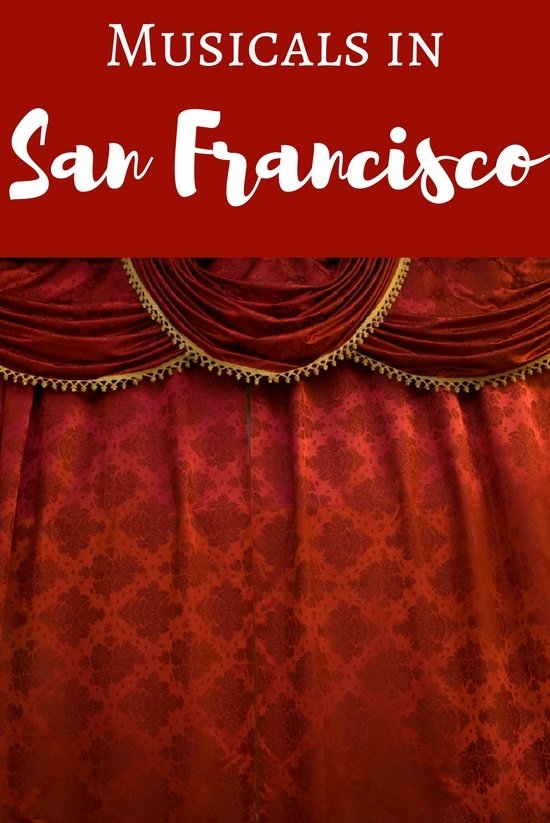 Top San Francisco Musicals
Click on the links below for more information on these top San Francisco musicals.
Top Upcoming Musicals
Use 17SUMMERTL at checkout to receive $10 off orders of $350+, valid through August 31, 2017.
More Events in San Francisco
Are you looking for additional things to do during your stay? Click the links below for a full calendar of events by month.
2017 & 2018 Musicals
Below you will find a full schedule by month of upcoming San Francisco musicals. Click on the links to jump to details about each show.
Ongoing Shows
July 2017
August 2017
September 2017
October 2017
November 2017
December 2017
January 2018
February 2018
March 2018
April 2018
None scheduled at this time.
May 2018
June 2018
July 2018
August 2018
None on the calendar this month to date.
September 2018
October 2018
November 2018
More Bay Area & SF Theater Information
In addition to San Francisco musicals, you will find a variety of other theater productions in SF and throughout the Bay Area. Click the links below for more information on each one.
Full Theater Calendar | Schedule of Plays
Golden Gate Theater | Orpheum Theater | Theater District
San Jose | North Bay | All Bay Area Theater | Performing Arts Calendar
Details on Top Musicals
Hamilton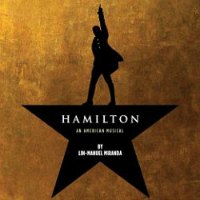 Dates: 3/10 - 8/5
Location: Orpheum
Tickets: On sale for all dates
This year, SHN Theater, a major SF musical producer, proudly welcomes the highly acclaimed Hamilton as its anchor show. Everyone is raving about this wonderfully entertaining Broadway hit based on Ron Chernow's biography of Alexander Hamilton. This is no boring historical reenactment of America's founding, rather a creative new take on familiar historical characters. The costumes and set are fantastic, and the award-winning score blends hip-hop, pop, blues, jazz, and Broadway.
Seussical the Musical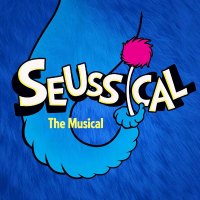 Dates: 7/8 - 8/5
Location: Alcazar Theater
Tickets: On sale at up to 50% off on Goldstar
Finally, your chance to see all your favorite Dr. Seuss characters come to life on stage, including the Cat in the Hat, Horton the Elephant, Gertrude McFuzz, lazy Mayzie La Bird, and the imaginative Who child Jojo. Let these magical characters transport you to other lands as you watch them fight for friendship, loyalty, family, and community. This one of the fantastical San Francisco musicals that is great fun for the whole family.
Something Rotten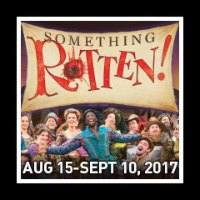 Dates: 8/15 - 9/10
Location: Orpheum Theater
Tickets: On sale now
This hit new Broadway musical is all about what it takes to get a musical on stage -- or not. It's the story of two brothers that work hard on the very first musical.
The show is set in the 1590s and the brothers are working hard to write plays but another is a hit making writer by the name of William Shakespeare keeps getting in the way. Once a fortune teller sees them on stage dancing and singing, they set their sights on writing the very first musical.
An American in Paris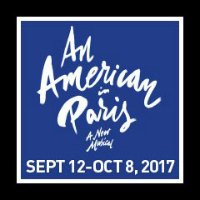 Dates: 9/12 - 10/8
Location: Orpheum
Tickets: On sale now
This story takes place in the aftermath of a war in Paris. This San Francisco musical is about an American soldier from WWII who meets and courts a French girl.
As they are both are doing their best to recover from the war, he finds out she has a secret. There is another young man courting her at the same time.
The story is adapted from the award winning movie with the same name. It's won a variety of Tony awards including earning the most awards in the 2015-2016 Broadway season.
Disney's Aladdin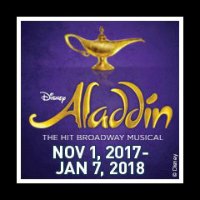 Dates: 11/1 - 1/7
Location: Orpheum
Tickets: On sale for all dates
Step inside the magical world of Disney with the hit Broadway musical Aladdin. Based on the animated cartoon movie with the same name, this show follows the story of a young man that finds a genie in a bottle.
His wish for the genie is for the beautiful princess to fall in love with him. At the same time, he wants to fight off his evil enemy.
This show has two acts and runs for around 2 and a half hours with a 20 minute intermission. It's recommended for those 6 and older. No one under 5 will be allowed in the theater.
The Book of Mormon
Dates: 2/6 - 3/4
Location: Orpheum
Tickets: On sale soon
Back by popular demand, The Book of Mormon returns to San Francisco for a special one month stay. Winner of several awards, this is one of the funnier San Francisco musicals on the calendar this season.
The Book of Mormon follows the story of two missionaries that are sent half-way around the world on their mission. Written by the creators of South Park, this satire pokes fun at the traditions and beliefs of the Mormon faith.
This musical contains explicit language and kids 5 and under are not allowed.
The Color Purple
Dates: 5/1 - 5/27
Location: Orpheum
Tickets: All dates on sale
This is one of the San Francisco musicals that has won several Tony awards. It was recently revived on Broadway in 2015 and is now one of the biggest traveling shows this season.
The story is based on the 1982 book written by Alice Walker. It follows the life of an African American woman living in the south, Celie. After she gives birth to a second child at a young age, she marries and fights to survive given all of life's struggles.
The show is recommended for those 8 years old and up. No children under 5 will be admitted.
School of Rock
Dates: 6/27 - 7/22, 2018
Location: Orpheum
Tickets: On sale soon
School of Rock is another one of the San Francisco musicals based on a movie with the same name.
It tells the story of a wanna be rock star, Dewey Finn, that is struggling to make a living. He's determined to be a part of the upcoming Battle of the Band contest.
To get there, he recruits a group of straight A students to his band. Will Dewey be able to turn his dreams into a reality? Catch the show at the Orpheum to find out!
On Your Feet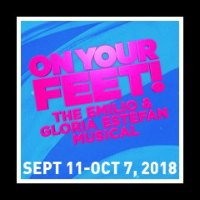 Dates: 9/11 - 10/7
Location: Golden Gate Theatre
Tickets: On sale soon
Get on your feet and dance to the music of Gloria and Emilio Estefan. This new Broadway musical gives you the background on how these two Cubans fought their way to the top of the charts.
And then, just when they hit it big, they almost lost it all! Find out how they fought their way out again and continue to thrive today.
This musical includes top hits such as "Rhythm is Gonna Get You," "Conga," and, of course, "Get On Your Feet."
Waitress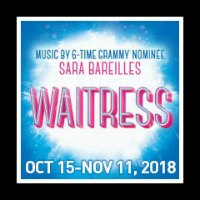 Dates: 10/15 - 11/11
Location: Golden Gate
Tickets: On sale soon
Another one of the new San Francisco musicals this year is Waitress.
Jenna is a waitress and an expert pie maker, but she dreams of something bigger for her life. She wants more than anything to get out of her small town and her loveless marriage.
She registers for a baking contest in a nearby community. She meets a the town's new doctor and hopes that he is the key to a new start in life.
The biggest obstacle for her to overcome is herself. Will she have the willpower to do what it takes to start fresh in life?
Beach Blanket Babylon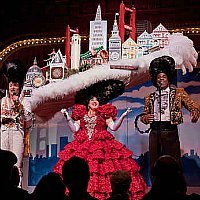 Dates: Several shows every week
Location: Club Fugazi
Tickets: On sale for most dates
This is one of the longest-running San Francisco musicals and is truly a SF original. For over 40 years, this constantly updated musical has been poking fun at pop culture and current events with hilarious performers in fantastic costumes. You'll get a kick out of the show's icon, its outrageous oversized hats, and you're guaranteed to laugh the night away. Plan ahead to catch a popular performance in SF's North Beach neighborhood.
More Performing Arts in SF