San Francisco Musicals 2017
Calendar & Tips to Catch a Show
San Francisco musicals for 2017 include top Broadway productions such as Hamilton, The Lion King, and Avenue Q. Other highlights this season include RENT, Seussical the Musical, and Finding Neverland.
Read on to discover a full calendar of shows, tips to find tickets, and where you can find discounts.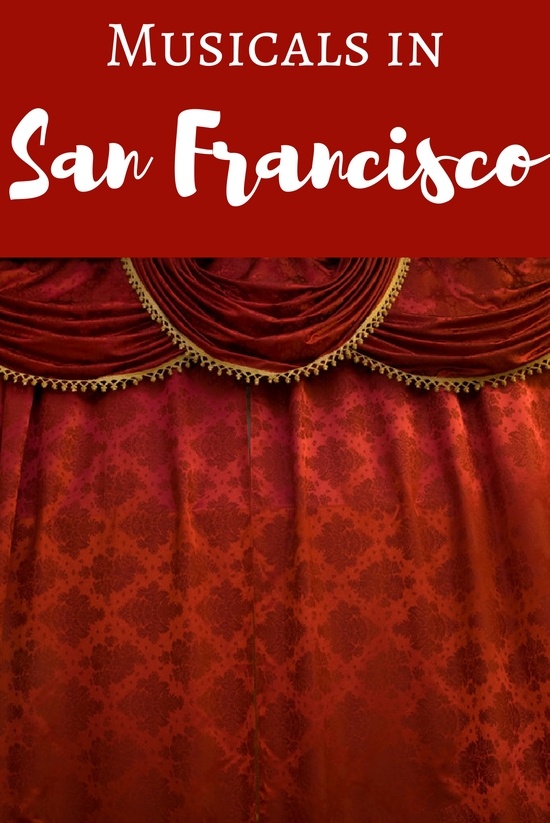 Top San Francisco Musicals
Click on the links below for more information on these top San Francisco musicals.
Half-Priced Tickets
The first place to look for tickets to these performances is on Goldstar. They offer a variety of tickets at up to 50% off the full retail price. For many shows, they offer a limited number of tickets for just a few dates. If you find something that fits your calendar, make sure to pick them up right away as tickets go fast.
Here are just a few of the tickets offered for upcoming San Francisco musicals.
1/26 - 2/25: Silence! The Musical at the Victoria, Full price $45-$55, Goldstar price $40-$50*


2/16 - 3/18: Assassins at the Alcazar, Full price $35-$100, Goldstar $17.50-$50*
*Small fee at checkout.
More Events in San Francisco
Are you looking for additional things to do during your stay? Click the links below for a full calendar of events by month.
2017 Musicals
Below you will find a full schedule by month of upcoming San Francisco musicals. Click on the links to jump to details about each show.
Ongoing Shows
February 2017
March 2017
April 2017
May 2017
June 2017
July 2017
August 2017
More Bay Area & SF Theater Information
In addition to San Francisco musicals, you will find a variety of other theater productions in SF and throughout the Bay Area. Click the links below for more information on each one.
Full Theater Calendar | Schedule of Plays
Golden Gate Theater | Orpheum Theater | Theater District
San Jose | North Bay | All Bay Area Theater | Performing Arts Calendar
Details on Top Musicals
Silence! The Musical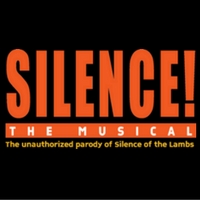 Dates: 1/26 - 2/25
Location: Victoria
Tickets: Discounted tickets available on Goldstar
Silence! The Musical is a hilarious parody based on the Academy Award-winning film Silence of the Lambs. With subversive humor and a naughty score, it tells the story of rookie FBI agent Clarice Starling, who teams up with brilliantly insane cannibal Dr. Hannibal Lecter, to catch the serial killer Buffalo Bill. This is one of the San Francisco musicals that is sure to delight and amuse.
Assassins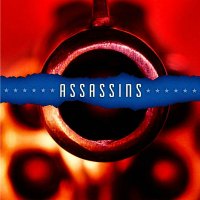 Dates: 2/18 - 3/18
Location: Alcazar Theater
Tickets: On sale at up to 50% off on Goldstar
As one of the cult hit and Tony Award-winning San Francisco musicals, Assassins revolves around 13 stories of attempted assassinations on US Presidents, and the four that were successful. From Lincoln to Nixon, Ford to JFK, you get the backstory of the apparently disaffected wackos who pulled the trigger, and you may just start to question if you have more in common with them than you thought.
Hamilton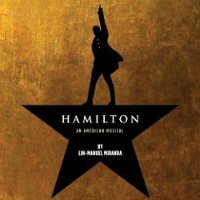 Dates: 3/10 - 8/5
Location: Orpheum
Tickets: On sale for all dates
This year, SHN Theater, a major SF musical producer, proudly welcomes the highly acclaimed Hamilton as its anchor show. Everyone is raving about this wonderfully entertaining Broadway hit based on Ron Chernow's biography of Alexander Hamilton. This is no boring historical reenactment of America's founding, rather a creative new take on familiar historical characters. The costumes and set are fantastic, and the award-winning score blends hip-hop, pop, blues, jazz, and Broadway.
Into the Woods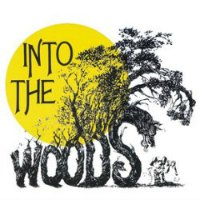 Dates: 3/7 - 4/2
Location: Golden Gate
Tickets: All dates
You don't want to miss this Tony Award-winning musical Into the Woods by Sondheim and Lapine. This production has been imaginatively reinvented in wild and witty ways, bringing to life the wolf, the witch, and the giant in the sky like you've never seen them before. Enjoy enchanting songs like "Children Will Listen" and "No One Is Alone." (Note: this show is recommended for ages 8 and up. No children under 5 allowed.)
Roman Holiday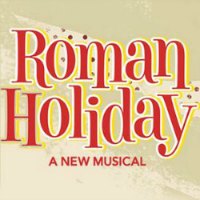 Dates: 5/24 - 6/18
Location: Golden Gate
Tickets: All dates
Be the first to see the romantic musical Roman Holiday in its pre-Broadway premier. The play is based on the Academy Award-winning film and features classic songs from Cole Porter. Follow the story of a young princess who longs to escape her fancy diplomatic life, and the American reporter who helps cover up the royal escape. Witness the promise of love and the magic of Rome throughout their 24-hour adventure.

Seussical the Musical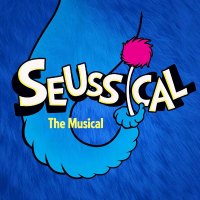 Dates: 7/8 - 8/5
Location: Alcazar Theater
Tickets: Soon
Finally, your chance to see all your favorite Dr. Seuss characters come to life on stage, including the Cat in the Hat, Horton the Elephant, Gertrude McFuzz, lazy Mayzie La Bird, and the imaginative Who child Jojo. Let these magical characters transport you to other lands as you watch them fight for friendship, loyalty, family, and community. This one of the fantastical San Francisco musicals that is great fun for the whole family.
Beach Blanket Babylon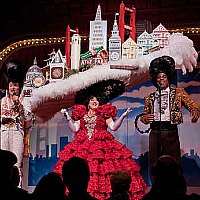 Dates: Several shows every week
Location: Club Fugazi
Tickets: On sale for most dates
This is one of the longest-running San Francisco musicals and is truly a SF original. For over 40 years, this constantly updated musical has been poking fun at pop culture and current events with hilarious performers in fantastic costumes. You'll get a kick out of the show's icon, its outrageous oversized hats, and you're guaranteed to laugh the night away. Plan ahead to catch a popular performance in SF's North Beach neighborhood.
More Performing Arts in SF