Plays in San Francisco
2017 Schedule of Shows
Plays in San Francisco include everything from award-winning productions to locally written pieces. You will find them at theaters all around SF including the Curran, Golden Gate, and the SF Playhouse.
Read on for a full schedule of upcoming performances.
For some of the links on this page, I receive a small commission when you purchase. You don't pay more when you buy through me and it gives me the chance to offer you all this great content for free!
Half-Priced Plays in San Francisco
The first place to look for tickets is on Goldstar. They offer tickets for a variety of plays in San Francisco at up to 50% off. These are just a few of the top upcoming performances that you can see at a discount.
*Small service fee at checkout.
2017 Plays
Find a full schedule of plays in San Francisco by month below. Click the links to quickly scroll down and find out more about each one--including ticketing information.
May 2017
June 2017
July 2017
August 2017
8/15 - 9/8: Zenith at the SF Playhouse
September 2017
8/15 - 9/8: Zenith at the SF Playhouse
More Bay Area Theater, Musicals, & Other Performances
In addition to plays in San Francisco, here are other theater productions in SF and around the Bay Area.
Full SF Theater Calendar | SF Musicals | San Jose | North Bay
Golden Gate Theater | Orpheum Theater | Theater District
Details on Top Plays
Noises Off
Dates: 3/21 - 5/13
Location: SF Playhouse
Tickets: On sale
Noises Off is a hilarious real-life comedy about a second-rate theater group putting on a comedy. Follow the wild troupe backstage as they attempt to rehearse a flop called Nothing On, complete with door-slamming, on- and off-stage drama, and an errant herring. You will spend the evening laughing with this clever Michael Frayn piece.
Needles and Opium
Dates: 3/30 - 4/23
Location: A.C.T.'s Geary Theater
Tickets: On sale now
Director Robert Lepage proposes a truly unique visual experience in the play Needles and Opium, as its set is contained within an immense suspended cube. The cube serves to frame entertwining scenes from the heartbreaking stories of two different artists--Miles Davis, who seeks heroin in Europe, and Jean Cocteau, who chases opium in New York.
The House of Yes
Dates: 4/2 - 4/29
Location: Custom Made Theater
Tickets: On sale now
Delve into the complicated world of a wealthy but isolated family whose lives fall just beyond the boundaries of conventional society. Dysfunctional with repressed emotions, the family also has secret passions that will end up undoing them. Watch what happens in this devastating love story when Marty brings his fiance home to this messy world.
The Encounter
Dates: 4/25 - 5/7
Location: Curran Theater
Tickets: Available soon
Directed and performed by Simon McBurney, this solo act takes you on an epic voyage into the depths of the Amazon jungle in 1969, where National Geographic photographer Loren McIntyre is lost. Immerse yourself in the thrilling onstage adventure with a set of headphones (provided to each audience member) that incorporate groundbreaking sound design into this live theater experience.
Battlefield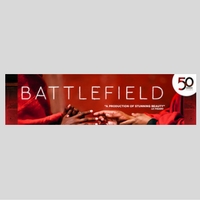 Dates: 4/26 - 5/21
Location: A.C.T.'s Geary Theater
Tickets: Available now
Battlefield is director Peter Brook's new interpretation of The Mahabharata, an Indian epic that he first presented onstage over thirty years ago. The is one of the plays in San Francisco that is about a new king's coming to power and how he deals with the aftermath of the bloodshed that got him there. Take in the incredible staging work of a man searching for inner peace in a world of war and destruction.
Sordid Lives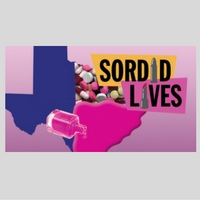 Dates: 5/12 - 6/11
Location: New Conservatory Theatre Center
Tickets: On sale
The comic realness of this vile and enthralling new play has inspired a cult following. Watch what happens when three generations of a dysfunctional family come together to prepare for a potentially embarrassing funeral. They are left discovering bizarre truths about their now defunct matriarch who died in their small Texas town during a rendezvous with her much younger, married neighbor.
The Roommate
Dates: 5/23 - 7/1
Location: SF Playhouse
Tickets: Buy here
The Roommate is one of the plays in San Francisco that takes us on a journey with two fiery women in their 50s who are very different from each other, but both facing mid-life crises. As they confront questions of aging and identity, practical Sharon from Iowa and vegan Robyn from the Bronx rely on humor to get them through this life transition.
Kurt Vonnegut's "Mother Night"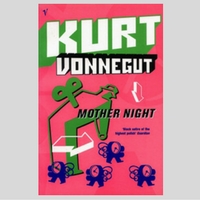 Dates: 5/28 - 6/24
Location: Custom Made Theater
Tickets: On sale now
Catch the world premiere of this exciting new adaptation of Kurt Vonnegut's acclaimed novel Mother Night. The story follows from Vonnegut's previous two novels, Slaughterhouse-Five and Night, about the American-born Nazi recruiter-turned-CIA double agent, Howard W. Campbell. In this play, you meet Campbell in a different context--an Israeli jail cell--where he revisits his past and contemplates all the complicated consequences, from spies to an international love affair.
Warplay
Dates: 6/2 - 7/2
Location: New Conservatory Theatre Center
Tickets: On sale
Warplay by JC Lee is a captivating re-imagining of one of the oldest love stories in all of history. It draws its inspiration from The Iliad and the classic tale of Achilles and Patroclus, two young men at battle. Check out what this poetic and entertaining new epic plays in San Francisco is all about.
You Mean to Do Me Harm
Dates: 6/6 - 7/1
Location: SF Playhouse
Tickets: Available soon
Christopher Chen's You Mean to Do Me Harm sheds light on Asian-American race relations through a dinner between two interracial couples that quickly becomes a Cold War-like psychological battleground. Don't miss the world premiere of this clever and insightful new play.
The Curious Incident of the Dog in the Night-Time
Dates: 6/27 - 7/23
Location: Golden Gate Theater
Tickets: All dates
Based on Mark Haddon's best-selling novel The Curious Incident of the Dog in the Night-Time, this Tony Award-winning Broadway hit is sure to make waves in SF theater this year. Experience the mystery adventure about the case of a murdered dog from the unique perspective of autistic 15-year-old Christopher, the suspected dog killer. As he sets off to discover the truth, he embarks on a life-changing journey. It's one of the top plays in San Francisco and is one you do not want to miss!

Zenith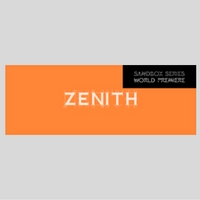 Dates: 8/15 - 9/8
Location: SF Playhouse
Tickets: Available soon
In a world where we consumers of media and social media are constantly bombarded by news of of yet more unthinkable acts, Kirsten Greenidge's Zenith explores the reach of a person's life even after it suddenly ends. This is one of the plays in San Francisco where you should allow yourself to explore and question the impact of one life on a complex web of others.
More Fun Events You Might Enjoy