Easter in San Francisco
Tips to Celebrate Easter in SF in 2016
This is your one stop guide to all of the top activities scheduled for Easter in San Francisco. Here you'll find recommendations for Sunday brunch, an overview of the top events scheduled for the weekend, and some ideas on where to attend a service.
This year, Easter falls on Sunday, March 27, 2016.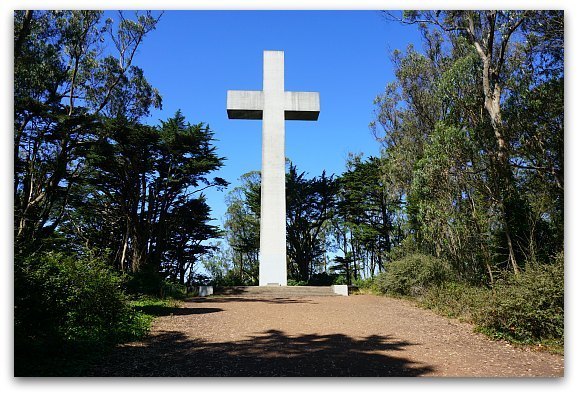 Many organizations are still finalizing their plans for Easter. Please bookmark this page and visit often as new events and activities will be added soon!
Fun Brunch Spots For Easter Sunday
Here are some of the top places to grab brunch on Easter Sunday in San Francisco. Each recommendation includes the neighborhood, cuisine and a per meal pricing estimate (does not include drinks).
Bob's Steak & Chop House: Financial District, Steakhouse, $50+
Dobbs Ferry Restaurant: Civic Center/Hayes Valley, American, Less than $30
Elite Cafe: Pacific Heights, Cajun/Southern, $30 to $50
Grand Cafe: Union Square, French, Less than $30
Jasper's Corner Tap & Kitchen: Union Square, American, $30 to $50
McCormick & Kuleto's Seafood Restaurant: Fishermans Wharf, Seafood, $50+
Oola: SOMA, Contemporary American, $50+
Perry's: Embarcadero, American, $30 to $50
Presidio Social Club: Presidio, American, $30 to $50
Here are a few more of my favorite brunch spots in the city.
Easter Cruises
There are three special cruises on Easter Day.
Champagne Brunch Cruise
Two hour brunch cruise starting at 11:30am
Free flowing bubbly throughout the cruise
Brunch with classic breakfast dishes, lunch entrees, and desserts
Visit from the Easter Bunny
Full Price: $113.09 | Goldstar Price: $67.84*
Premier Easter Brunch Cruise
Two-hour and a half hour cruise around the SF Bay starting at 10:30am
Hearty brunch buffet
Live music throughout the entire cruise
Hosted bar with free flowing Champagne, Irish Coffee, bloody mary's, screwdrivers, and more
Visit from the Easter Bunny for the kids
Full Price: $158.09 | Goldstar Price: $94.84
Easter Dinner Cruise
2.5 hour cruise with a four-course seated dinner starting at 7pm
Soda, coffee, tea, and water included
Other beverages including wine, beer, and cocktails available for purchase on board
Live entertainment and beautiful scenery all night long
Full Price: $135.08 | Goldstar Price: $81.04*
*Does not include small service fee on tickets.
Union Street Spring Celebration & Easter Parade
One of the best events scheduled for Easter in San Francisco is the Union Street Spring Celebration and Easter Parade. This annual event offers a variety of fun family activities and features the food of some of Union Street's best restaurants.
Kids will enjoy the large inflatable bounce houses, a climbing wall, and dozens of hands-on children's activities. During the event, your kids will also have a great time at the petting zoo, taking a pony ride, and mingling with several costumed characters.
Several Union Street restaurants will serve their delicacies to attendees in an outdoor bistro setting.
Another highlight of the event is the Easter Parade. The parade begins at 2 PM and showcases the eclectic community of San Francisco.
This event is held on Union Street in San Francisco's Marina district. You will find the festivities between Gough and Fillmore streets.
Learn more about the festival and some of the other things you can see and do in this neighborhood.
Top Places to Stay in Fisherman's Wharf
Other Fun Events for Easter Day Weekend
Here are some additional fun events this Easter Weekend in San Francisco! Most of these events are still in the works for 2016. Read on to learn more about what to expect for this year and I'll update them as soon as they are announced.
Spring Eggstravaganza
This year's annual Easter egg hunt, the Spring Eggstravaganza, is on Saturday, in SF's Golden Gate Park. Head to Sharon Meadows between 11am and 3pm to enjoy an old fashioned egg hunt, carnival rides, giant inflatables, arts & crafts and more. Admission is $8 per person. Food will also be available at an additional cost.
---
Easter Egg Hunt at Fort Mason
You will also find an Easter Egg Hunt at the Fort Mason Center on Sunday, March 27. Bring your own Easter bag and search for eggs filled with lots of goodies. The hunt is between 10am and 11am near the weekly Farmer's Market.
---
Easter Festival at Ghirardelli Square
On Saturday, March 26, Ghirardelli is hosting a family-friendly Easter Festival. The event includes a visit from the Easter bunny, face painting, crafts and more. The event lasts from 1pm to 6pm.
---
2-Hour Champagne and Mimosa Cruise
Another way to celebrate this year is on a 2-hour Champagne cruise around the SF Bay. The trip includes two glasses of Champagne, Mimosas, white wine, beer or sodas. Enjoy these as you cruise around soaking in the sights such as the Palace of Fine Arts, Alcatraz Island and the gorgeous Golden Gate Bridge. The cruise leaves at 10am.
Buy Tickets: On Sale at Up to 50% Off on Goldstar
---
Wicked at the Orpheum Theater
Enjoy the afternoon at the theater. On Easter Sunday, Wicked is showing at the Orpheum Theater. This award-winning musical tells the story of what happened at Oz before Dororthy arrived. The Easter Sunday performance is at 2pm.
Buy Tickets: Find tickets on sale now
Other Theater Performances: Find a full calendar of theater performance in SF
---
Sunset Sail
Sunday night is the perfect time to unwind and enjoy a lovely sunset while cruising on the SF Bay. This two-hour cruise includes two drinks of your choice from beer, wine, soda, or water. This casual cruise takes you past SF attractions including the Golden Gate Bridge, Alcatraz Island, and the Palace of Fine Arts. You will also get amazing views of downtown San Francisco.
Buy Tickets: On Sale at Up to 50% Off on Goldstar
---
Fall Out Boy in Concert
One of the biggest shows on Easter Sunday is Fall Out Boy at the Bill Graham Civic Auditorium. The show starts at 7pm.
Buy Tickets: On sale now
Other Concerts: Find a full schedule of concerts
---
Beach Blanket Babylon
Join the cast of Beach Blanket Babylon at 2pm or 5pm on Sunday, March 27. These matinee shows are open for all ages. This long running musical comedy is popular, so get your tickets early!
Show FAQ: Beach Blanket FAQ
Buy Tickets: On Sale Now on Viator
---
37th Anniversary Easter in Golden Gate Park
This annual festival is put on by the Sisters of Perpetual Indulgence (a leading-edge Order of queer nuns). The Children's Easter (with an Easter Egg Hunt and other fun activities) starts at 11am and lasts until 12pm. From 12pm to 5pm, it's time for the 'adults only' portion of the day with live entertainment, music and more. All events are held at Hellman Hollow (formerly Speedway Meadows) in Golden Gate Park.
Other Fun SF Tours
---
Sunrise Service at Mount Davidson
The 94th Annual Easter Sunrise Service at Mt. Davidson Cross starts at 6:30am. On Easter morning, join 50,000 other locals and visitors for this non-denominational service at the highest point in San Francisco.
The best way to get here is to take a Muni train to the Forest Hill Station. From there, you can pick up a free shuttle ride to park gate where the service is held.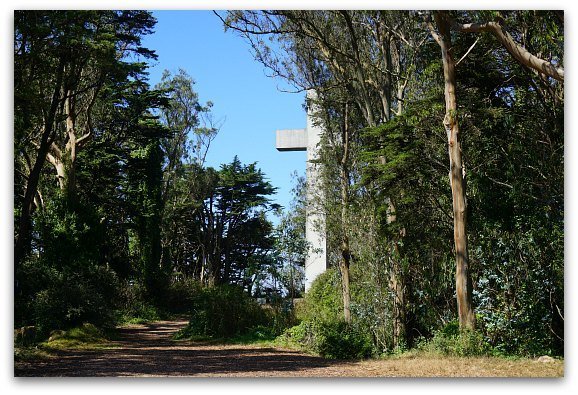 The shuttle service starts at 5:15am and runs from this Muni station every 15 minutes. It will drop you off at Lansdale Avenue, Myra Drive, and Dalewood Way. From here, you need to climb the stairs and the trail to get to the service.
The shuttle service will also take you back to the station after the service, so you can easily make your way back to your hotel.
Are you looking for a more traditional services? If so, take a look at some of these other churches in San Francisco.
Other Things To Do In San Francisco