San Francisco Theater & Best of Broadway
Calendar of San Francisco Shows for 2017
The San Francisco theater has hundreds of shows every year. With more than a dozen theaters in SF, you will find a wide variety of shows from dramas to comedies.
You can choose to see a performance at one of the larger theaters such as the Orpheum with popular shows such as Hamilton, Finding Neverland, and The Lion King. You can also catch a show in a smaller, more intimate theater, such as the SF Playhouse in Union Square.
Top Broadway Shows
Theater Tickets at Up to 50% Off On Goldstar
Click the links below to find tickets to some of the top San Francisco theater productions at up to 50% off. These tickets sell out quickly and change often, so make sure to pick yours up right away if you have confirmed your travel dates to SF.
*A small service fee will apply at check out.
Event Calendars by Month
Are you looking for additional events during your stay in San Francisco? Click the links below for the full event calendars for each month.
Best of Broadway & Other Shows by Month
Click on the links below for more information about each San Francisco theater performance including ticketing information.
January 2017
February 2017
March 2017
April 2017
May 2017
June 2017
July 2017
August 2017
September 2017
Additional SF & Bay Area Shows
Top Performances: Details
The following list of San Francisco theater performances include top Broadway hits such as The Lion King, Hamilton, and Wicked.
LUZIA, Cirque du Soleil
Dates: November 18 - January 29
Location: Under the Big Top near AT&T Park
Discounted Tickets: Limited dates and times at up to 50% off on Goldstar
All Tickets: Find tickets for all dates and times here
Every year, Cirque du Soleil pulls into town with their latest show. This year's performance is LUZIA, a magical trip through the colorful country of Mexico.
All performances of LUZIA are set under the Big Top which is in the parking lots on the southern side of AT&T Park. These high energy shows offer you a chance to celebrate this holiday season in a way you will never forget!
---
Finding Neverland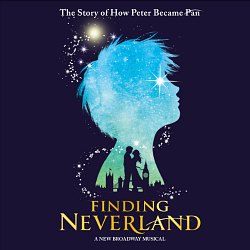 Dates: January 18 - February 12, 2017
Location: Orpheum
Tickets: On sale for all dates
Audiences are loving this new Broadway hit based on the Academy Award-winning film Finding Neverland. It tells the heartwarming story of a playwright who, struggling for inspiration, suddenly meets four young boys and their beautiful widowed mother. He becomes captivated by the boys' enchanting make-believe adventures and takes a monumental leap of faith into the world of childhood wonder.
---
Fun Home
Dates: January 25 - February 19, 2017
Location: Curran
Discounted Tickets: On sale for select dates
Tickets: On sale for all dates
This Tony Award-winning original new musical is a bold family drama inspired by Alison Bechdel's graphic novel. It's an emotional journey through Alison's memories and conversations from three different time periods, revealing questions about her sexuality and her father's secrets and sudden death. Heartbreaking, warm, and funny all at the same time, this musical is a poignant portrayal of a dysfunctional family.
---
RENT
Dates: February 9 - 17, 2017
Location: Golden Gate
Tickets: On sale now
This beloved musical is celebrating 20 years of bringing hope and inspiration to audiences all over the world. Based on Puccini's La Boheme, RENT shows an unforgettable year in the lives of seven struggling artists who overcome fear and adversity with love and friendship. Don't miss this anniversary tour of the Pulitzer Prize and Tony Award-winning masterpiece. (Note: Children under 5 not allowed)
---
Into the Woods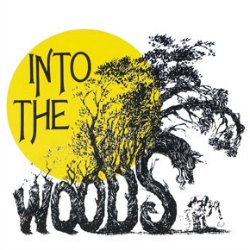 Dates: March 7 - April 2, 2017
Location: Golden Gate
Tickets: On sale for all dates
This Tony Award-winning musical classic has been reinvented into a wild and witty, one-of-a-kind production of Into the Woods.
The wolf, the witch, and the giant in the sky all boast incredible stage presence as they bring to life dazzling songs like "Children Will Listen" and "No One Is Alone."
---
Hamilton
Dates: 3/10 - 8/5
Tickets: On sale for all dates
Location: Orpheum
In March & April, SHN Theater will welcome the acclaimed Broadway musical Hamilton as the anchor of their 2016-2017 season.
See the remarkable story of Alexander Hamilton—political great, sex scandal, war hero, and all—as you've never seen or heard it before.
---
Eclipsed
Dates: Beginning March 2017
Location: Curran
Tickets: On sale soon
Take a leap of faith with this story of five incredibly strong women brought together by unrest in their country of Liberia. See how strong community bonds can be, and what extraordinary women can achieve. Written by Danai Gurira, star of The Walking Dead, and directed by Liesl Tommy, acclaimed Bay Area director, this play is the first on Broadway to comprise of entirely female creators and cast.
---
The Encounter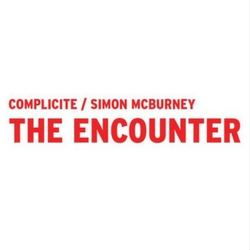 Dates: Beginning April 2017
Location: Curran
Tickets: On sale soon
The Encounter is a solo act, directed and performed by Simon McBurney, which takes you on an epic journey into the depths of the Brazilian Amazon in 1969, where National Geographic photographer Loren McIntyre finds himself lost. The play uses a unique setup in which all the audience members have their own headphones that immerse them in the experience with groundbreaking sound design.
---
Roman Holiday
Dates: May 24 - June 18, 2017
Location: Golden Gate
Tickets: On sale for all dates
Don't miss the pre-Broadway premier of this musical based on the Academy Award-winning film and featuring classic Cole Porter songs. Fall in love with the story of a young princess yearning to escape her fancy diplomatic life and an American reporter who suddenly turns from covering the royal family to covering up the girl's escape. Follow their 24-hour adventure and discover with them the magic of Rome and the promise of love.
---
The Curious Incident of the Dog in the Night-Time
Dates: June 27 - July 23, 2017
Location: Golden Gate
Tickets: On sale for all dates
One of the most anticipated arrivals to SF theater this year, The Curious Incident of the Dog in the Night-Time, based on the best-selling novel, has won five Tonys, including Best Play. In this one-of-a-kind production, you get to watch the mystery of a neighbor's murdered dog unfold, told from the perspective of an autistic boy.
Other San Francisco Theater Productions
The following San Francisco theater shows are on smaller stages throughout the city.
Dates: November 18 - December 17
Location: Z-Below
Tickets: On sale now
Entanglement tells the story of Emma and Luke, a former couple who reunite 20 years after their breakup to put together a play that Emma has written based on what happened between the two. In the process, they battle over who gets to control the story of their breakup. Complicated even further by Emma's husband and Luke's daughter, they realize that their lives are entangled by a web of secrets and loose ends from the choices they made long ago.
---
She Loves Me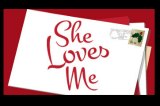 Dates: November 23, 2016 - January 14, 2017
Location: SF Playhouse
Tickets: On sale at up to 50% off on Goldstar
This award-winning revived musical tells the story of Amalia and Georg, two clerks in a perfume shop that never seem to get along. Always clashing at work, they each begin to fall more in love with their anonymous pen pal from a "lonely hearts advertisement" that they both unknowingly answered. Will their love survive once they discover their true identities?
---
A Christmas Carol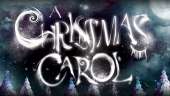 Dates: November 25 - December 24
Location: A.C.T.'s Geary Theater
Tickets: On sale at up to 50% off on Goldstar
For more than 40 years, the SF American Conservatory Theater has made this musical version of Charles Dickens' classic tale a San Francisco tradition during this time of year. You may even want to catch the special Christmas Eve performance! With a lively cast, colorful costumes, and spooky ghosts, this holiday favorite tends to sell out quickly.
---
The Christians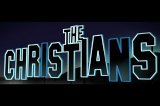 Dates: January 24 - March 11, 2017
Location: SF Playhouse
Tickets: On sale
Find out what happens when a church leader comes back from Africa with a very changed interpretation of Christianity. Accompanied by a live choir, Pastor Paul and his congregation bring to the stage an intimate look at faith in America. In this case, will it unite or divide?
---
A Thousand Splendid Suns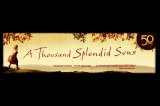 Dates: February 1 - 26, 2017
Location: Geary Theater
Tickets: On sale
Don't miss the world premiere of the theatrical adaptation of the best-selling novel A Thousand Splendid Suns by Khaled Hosseini. Set in modern-day war-torn Kabul, a beautiful, pregnant and unmarried Laila embarks on an extraordinary journey in which she is forced to marry her older neighbor and forges an unlikely bond with his first wife. Together, the two women find strength and hope to raise the next generation.
---
John
Dates: February 22 - April 23, 2017
Location: Strand Theater
Tickets: On sale
From Pulitzer Prize-winner Annie Baker, this modern ghost story is truly haunting. A couple, Jenny and Elias, wind up at an old bed-and-breakfast in Ghettysburg, and soon begin to wonder why the place is so unsettling. Could it be the ghosts of the Civil War dead, the creepy smiling dolls in the rooms, or the landlady who switches their room, warning them that "the Jackson Room can be a little temperamental"?
---
Noises Off
Dates: March 21 - May 13, 2017
Location: SF Playhouse
Tickets: On sale
Get ready to laugh with this comedy, which depicts the hilarious backstage chaos that ensues as a second-rate theatrical troupe rehearses a flop called "Nothing On." This presentation is a revival of Michael Frayn's classically comic play, which has been called the "funniest farce ever written."
---
The Roommate
Dates: May 23 - July 1, 2017
Location: SF Playhouse
Tickets: On sale
Meet two "bad-ass" 50-something women--practical Sharon from Iowa, and Bronx-born vegan Robyn--and join them in their journey confronting aging, identity, and isolation. You may just learn that second chances are possible, and at the same time great laughter can accompany transformation.
---
Needles and Opium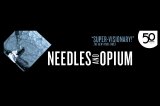 Dates: March 30 - April 23, 2017
Location: Geary Theater
Tickets: On sale
In this true piece of theatrical art, visionary director Robert Lepage creates stunning imagery with the set inside a vast suspended cube, which then frames interlocking scenes from two deep and heartbreakin journeys. Those two stories are of jazz great Miles Davis, seeking pleasure, creativity and heroin in Europe, and French filmmaker Jean Cocteau, chasing opium in New York.
---
Battlefield
Dates: April 26 - May 21, 2017
Location: Geary Theater
Tickets: On sale
Legendary director Peter Brook has come back to present a new interpretation and staging of the Indian epic The Mahabharata, which he first adapted thirty years ago. The play tells the story of a new king who, reflecting upon the bloodshed that has won him the crown, struggles to find tranquility amidst war and destruction. With beautiful imagery, this theatrical production transcends the millennia with striking connections to the present day.
---
You Mean to Do Me Harm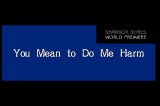 Dates: June 6 - July 1, 2017
Location: SF Playhouse
Tickets: On sale
Watch the world premiere of Christopher Chen's You Mean to Do Me Harm, exploring the psychological struggle of Chinese and American foreign relations. This conflict comes to life at a dinner between two interracial couples, when an innocuous comment escalates to surreal Cold War-like paranoia.
---
Here Lies Love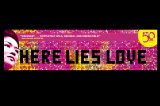 Dates: Begins June 2017
Location: Geary Theater
Tickets: On sale soon
Don't miss this incredible theatrical collaboration between David Byrne of Talking Heads and award-winning music producer Fatboy Slim. Here Lies Love is a visionary musical featuring the story of Imelda Marcos, a country girl-turned-dictator's consort who was famous for controversy and karaoke.
---
La Cage Aux Folles
Dates: July 12 - September 16, 2017
Location: SF Playhouse
Tickets: On sale
This renowned musical, which has won 6 Tony Awards including Best Musical and Best Score, is coming to San Francisco! The musical is based on a French-Italian play and film, but the Broadway presentation really lights up the stage with the flair of French Cabaret and fantastic music that invites the audience to celebrate love and romance.
---
Zenith
Dates: August 15 - September 8, 2017
Location: SF Playhouse
Tickets: On sale
Influenced by the almost daily bombardment of media reports on yet more unspeakable acts, this rich and daring play by Kirsten Greenidge unravels the complex threads of one life that suddenly ends. It begs us to ask if we can ever really comprehend the reach of another person.
Ongoing Theater Performances
Beach Blanket Babylon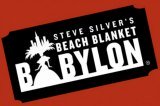 All shows are 21+ unless noted.
Learn More: Beach Blanket FAQs and Ticketing Details
Buy Tickets: Buy Your Tickets Today on Viator
Join the cast of Beach Blanket Babylon for a crazy and zany evening of song, dance and pop culture comedy. Every night in North Beach, you get the chance to catch a performance of this long running musical comedy.
---
Foodies, The Musical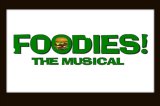 Dates: Most Friday and Saturday nights
Location: The Shelton Theater at 533 Sutter Street
Tickets: On sale for up to 50% off on Goldstar
This funny musical is the perfect night out for anyone that loves food! Laugh along to the mix of songs and sketches about eating habits, trendy restaurants, food trucks and more.