Halloween Parties in SF
Top 21+ Celebrations in 2017
Get ready for this year's Halloween Parties in SF! Since this fun holiday falls on a Monday this year, you can expect several fun events the weekend before.
Many of these annual 21+ parties include several rooms of dance music, costume contests, and drinks all night long. Buy your tickets early as many of them sell out!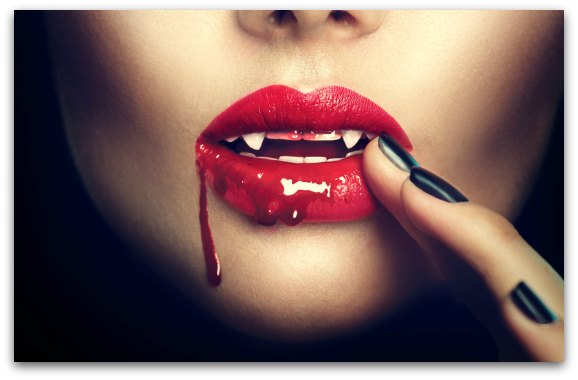 For some of the links on this page, I receive a small commission when you purchase. You don't pay more when you buy through me and it gives me the chance to offer you all this great content for free!
Friday, October 27
Halloween International Ball at the W Hotel
9pm to 2am at the W Hotel San Francisco
Head over to the W Hotel for this year's Halloween International Ball. Starting at 9pm, enjoy three rooms of world renowned DJs and performers. Room one features Euro, Top 40, & International House Music. Room two offers up Persian, Middle Eastern, and other hits. Room three is the 80s, 90s, and Hip Hop Room. You can also enjoy amazing Samba Dancers, drummers performing live with the DJs, a costume contest with great prizes, and more.
Tickets: On sale now
Saturday, October 28: Halloween Parties in SF
Halloween Massive
9pm to 2am at Park Central Hotel
This year's Halloween Massive event will be at Park Central Hotel in Union Square. It offers three areas with different music. The first dance floor features Top 40, EDM, and other club hits. The second dance floor features hits from the 80s, 90s, and 2000s. The third area is for those that love salsa and merengue. This is one of the Halloween parties in SF with a costume contest.
Ticktes: On sale now at a discount on Goldstar
---
Mega International Ball / Westin St Francis Hotel San Francisco
9pm to 2am at the Westin St Francis Hotel San Francisco
San Francisco's # 1 Halloween Party!! FOUR Separate Rooms, Ten DJs, Dancers, Drummers and MUCH more! Absolutely an amazing line up!! A mega, must attend Halloween event on Union Square!
Tickets: On sale now
---
Titanic Masquerade Halloween Party Cruise
8:30pm to Midnight on the SF Bay with Check in Starting at 7:0pm @ Pier 40
Cruise around the SF Bay this Halloween on the Titanic Masquerade Halloween Party Cruise. This cruise includes a 4-hour open bar, light snacks, and 2 DJs. Masks or costumes required and semi-formal attire is requested.
Tickets: On sale now
---
Hotel Deals: If you plan to stay in San Francisco on Halloween night, I recommend booking as early as possible. Also, make sure you don't book without checking out the great deals on TripAdvisor.com. They feature room rate discounts, free parking, and other perks from dozens of hotels all around SF. Click here to check out the room deals for Halloween Night.
---
Nightmare on Van Ness San Francisco Halloween Party
9pm at the Regency Center
Join hundreds of locals at one of the best parties of the year! In its 9th year, the Nightmare on Van Ness Halloween Party offers two levels of non-stop dance music, a costume contest with several cash prizes, and other unannounced shockers throughout the night. Costumes are required.
Tickets: On sale now
---
The Black Pearl Halloween Yacht Party
7:30pm to 12am starting at Pier 40
Head out on the waters on the SF Bay to celebrate Halloween in 2017. This Black Pearl Halloween Party offers 4 decks of fun with three DJs and a three-hour open bar. See views of the bay during your cruise. Costumes are required.
Tickets: On sale here
---
Crawloween: Halloween Pub Crawl
2pm to 10pm on Polk Street
Starts at Mayes Oyster House at 1233 Polk Street
Join more than 2,000 other partiers for this year's ultimate Halloween Pub Crawl. Check in begins at 2pm at Mayes on Polk Street. On Saturday night, you will wind your way through several local bars including places such as the Lush Lounge, Rouge, McTeauges, and more. All offer drink specials to spice up your evening.
Tickets: Buy them now
---
Speakeasy Halloween Cruise on the SF Belle
9pm to 1am, leaves from Pier 3
Head out on the SF Bay one of of the best Halloween parties in SF. With more than 30,000 square feet of party space, you and your friends will have plenty of room to dance and enjoy the night. The boat fits up to 1,500 people with 4 DJs, 3 levels of music, and a Roaring 20s theme.
Tickets: On sale now
Tuesday, October 31
San Francisco Halloween Pub Crawl
6pm to 11pm at Mayes Oyster House
Spend your Halloween on this fun pub crawl around SF. The fun starts at 6pm at Mayes Oyster House. You will find specials along the route at places such as Lush Lounge, Blur, Vertigo, and Playland. With more than 5,000 people expected, this will be a Halloween night to remember.
Tickets: On sale now

2016
The following list of events are from 2016. I will update you as soon as these events are confirmed for 2017.
Halloween Pub Crawl
Bar None in the Marina
Enjoy several drinks at several locations on this Halloween Pub Crawl. It begins at the Bar None in the Marina. At this location, you will learn all about the local bars offering drink specials for those on the crawl. You will also get the chance to meet other crawlers and enjoy drinks with people from all over the world. This event is on Friday (5pm to 2am), Saturday (2pm to 2am) and Monday (5pm to 2am) nights.
Tickets: On sale
---
Ghost Ship
9pm to 4am on SF's Pier 70
If you are looking for something a little different, head over to Pier 70 to celebrate on SF's Ghost Ship. This part art installation, part Halloween Party offers you the chance to dance and party in a completely unique atmosphere. Popular local DJs will provide the music all night long. Make sure to go all out on your costume this year to fit in with the crowd and get that perfect pic with this year's original art installations. This party is both Friday and Saturday nights.
Tickets: On sale now
---
Foreverland's Thriller Halloween Ball
Doors open at 8pm, Show starts at 9pm
Spend the Friday night before Halloween at Bimbo's 365 Club. Foreverland will take the stage to honor the music of Michael Jackson. This 14-piece ensemble's performances are wildly popular when they perform the King of Pop's top hits including "Thriller" and "Smooth Criminal."
Tickets: On sale now
---
Scary Party at The Great Northern
Doors open at 9pm and the event lasts until 4am
Enjoy a night of music by some of the top DJs including H.O.S.H., Heartthrob, Dax Lee, and DJ M3. This high energy event is at The Great Northern at 119 Utah Street.
Tickets: On sale now
---
Club 1994
Starts at 9pm
The Rickshaw Stop is throwing a Halloween party for those that love the 90s. Club 1994 will feature a 90s costume contest, 90s scary movie visuals, and performances by popular 90s coverband, The Lovemakers!
Tickets: On sale now
---
Nightmare on the Bay: SF Spirit Yacht
8:30pm to 12am
Pier 3, Hornblower Landing
Hop aboard the San Francisco Spirit Yacht for a Halloween Party on the water. All night long, you can listen to some of the area's top DJs. The cash bar will be stocked. Throughout the night, you will sail past some of SF's top attractions such as the Golden Gate Bridge, Alcatraz, and the Bay Bridge.
Tickets: On sale now
---
Funhouse 2016
9pm to 4am at Roccapulco at 3140 Mission Street
Join other Halloween lovers for the longest lasting party! Heading into its fifth year, the Funhouse 2016 offers fun from 9pm until 4am. The after hours party starts at 2am and is sure to give you those extra hours of partying you always want. Costumes required.
Tickets: Buy them in advance online
---
Haunted Hotel at the W Hotel
9pm to 2am at the W San Francisco
Head over to the W Hotel for this annual Haunted Hotel on Halloween night. This year's party includes four rooms of music with three amazing dance floors. SF's hottest DJs will spin House and more all night long.
Tickets: Find them now online
---
Phantasm 2016 - Behind the Fun House Door
9pm to 4am at The Armory at the corner of Mission and 14th Street
Spend Halloween in a castle in the heart of San Francisco's Mission District. This event is sure to scare and excite you! Performers include Chromeo (DJ Set), The Crystal Method, The Vau de Vire Society, and Syd Girls. It will feature plenty of bars, private seating areas, a large smoking area, food trucks outside, and so much more!
Tickets: On sale now
---
Erotic Hotel Halloween Ball
9:30pm to 2am at the Holiday Inn at 1500 Van Ness
This is one of the Halloween parties in San Francisco you will not want to miss. It includes spooky visuals, witchcraft inspired drinks, and laser lighting effects. Dance all night to the sounds of DJs Element, Mikey Tan, Yodah, and so many more.
Tickets: On sale now
---
SF Opera Lab Pop-Up at Oasis
Doors open at 7pm and show starts at 8pm
SF Opera Lab Pop-Ups Presents: Drag Queen at the Opera! On Sunday, October 30 head over to Oasis (298 11th Street) for an evening of Opera, Drag and Debauchery. The event is hosted by local drag legend, Heklina. Doors open at 7PM, and tickets are $25.
Tickets: On sale now on the SF Opera website
Discover the perfect costume at one of my five favorite costume shops in San Francisco. The selection includes traditional costume sets, individual pieces to make your own, and places where you can either rent or buy your piece for the night.
Save a list of these events on Pinterest!
Other Fun Halloween Activities