San Francisco Events for August 2013
Top Things to Do in SF in August
August is another busy month in the city by the bay. Top San Francisco events for August 2013 include several days of America's Cup Races, the Outside Lands Festival in Golden Gate Park and fourteen SF Giants home games.
2013 America's Cup Events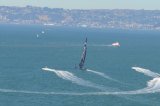 Throughout the summer and early fall, San Francisco is hosting several days of America's Cup Competition Races. Many of these races are scheduled for the month of August. Read on to discover the full schedule for 2013 and tips for where you can see these races for free.
Learn More: America's Cup 2013 in SF
---
Outside Lands Music Festival 2013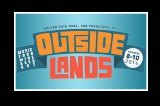 One of the biggest outdoor music festivals in San Francisco is Outside Lands. The three day long music event is on August 9 - 11 in Golden Gate Park. All three days, you can watch music as you enjoy gourmet food, beverages and mingling with other music lovers. This year's headliners include Paul McCartney, Red Hot Chili Peppers, Nine Inch Nails and Kaskade.
Tickets are already on sale. Get yours today before they sell out!
Discover More: Additional Festival Details
---
Giants in August 2013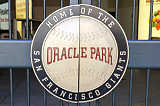 Join the SF Giants in August for a game at AT&T Park. The 2012 World Series Champions play 14 games at home in August. Opponents this month include the Pittsburg Pirates, Baltimore Orioles and the Boston Red Sox. Discover the full August calendar, tips for AT&T park and how you can watch up to three innings free!
Full Calendar: SF Giants August 2013
---
49ers Pre-Season Games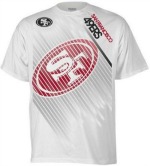 In August, the 49ers host two pre-season games at home. Their first game is on Thursday, August 8 at 6pm against the Denver Broncos. On Sunday, August 25, they host the Minnesota Vikings at 5pm. Both games are at Candlestick Park. Tickets are already on sale for both of these pre-season games.
More: Full 49ers Schedule & Tips to Attend a Game
---
August Concert & Live Music Performances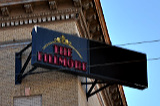 The concert calendar is full of great bands this month. One of the most notable performances is Train, The Script and Gavin DeGraw at the new America's Cup Pavilion on August 11. Other concerts this month include 311, The Smithereens and Sublime. Diana Ross, Chicago and Steely Dan also perform in SF this month.
Full Calendar: Top Concerts for August 2013
---
Wine Tasting Tours in Sonoma & Napa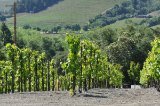 August is an amazing time of year to visit the wine regions in Northern California. The grapes are starting to change colors and the weather is beautiful. Here you will find some of the top wine tasting tours to both of these regions from San Francisco. You will also find some helpful wine tasting tips.
Learn More: Top Wine Tasting Tours
---
Priscilla Queen of the Desert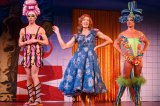 This light-hearted musical is about a group of women on the road trip of a lifetime. After jumping on board an old, beat-up bus, they all search for love and friendship in the Australian Outback. Each of them find more than they could have ever imagined.
Dates: August 21 - 31 at the Orpheum Theater
Full Calendar: 2013 August Theater Calendar
---
Visit the California Academy of Sciences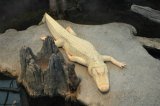 The California Academy of Sciences in Golden Gate Park is the most visited museum in the city. Here you get the chance to visit four museums in one: an aquarium, a natural history museum, a planetarium, and a four-story rain forest. It's the perfect stop for kids of all ages. During the busy month of August, the Academy typically charges an additional $5 for those buying tickets at the door. Buy your tickets in advance to avoid this fee and skip to the front of the line when you arrive.
Learn More About the Academy: Pics & Visiting Tips
---
The Ringling Brother's Barnum & Bailey Circus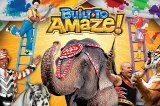 If you are looking for something fun for the entire family, then head over to the Cow Palace for the Ringling Brothers Barnum & Bailey Circus. For four days, "The Greatest Show on Earth®" features several performers under the big top including Duo Vision (a hand balancing husband and wife team), the Stars of Steel (aerial acrobats) and Robert Stipka (a horse trainer and presenter). This traditional circus also features Clown Alley, an Animal Open House and several other family friendly performers.
Dates: Friday, August 30 - Monday, September 2
Location: Cow Palace at 2600 Geneva Ave, Daly City (just to the south of SF)
---
Walk the Mission Murals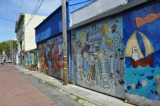 One of my favorite things to do in the city is walk the colorful Mission Murals. The Mission is an eclectic SF neighborhood that is home to hundreds of outdoor murals. You can either walk them on your own or join the free SF Public Library Walking Tour. Discover pictures and tips for finding some of the most beautiful ones throughout the neighborhood.
Learn More: Mission Murals
---
Top Exhibit at the de Young Fine Arts Museum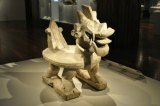 One of the top museum exhibits this month is "Objects of Belief from the Vatican". These rarely seen items are from the Vatican Ethnological Missionary Museum and represent achievements by indigenous cultures from Asia, Oceania, Africa and the Americas. Many of the items are a one of a kind and the overall display shows the different paths to spirituality based on each cultures' beliefs.
Full Calendar: August 2013 Museum Exhibit Calendar
Learn More: What It's Like to Visit the de Young
---
SF Street Food Festival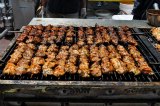 Head over to 24th and Folsom in the Mission District on Saturday, August 17 from 11am to 7pm for the San Francisco Street Food Festival. All day long, you can sample gourmet food and sweet treats from more than 75 vendors. You will also get the chance to enjoy live music from local bands.
Admission is free!
---
Film Night in the Park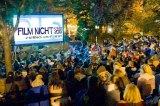 In August, you have two chances to catch a free movie in the park. On Saturday, August 3, Film Night in the Park presents The Princess Bride in SF's Dolores Park at 8pm.
They are also showing Singin' in the Rain in Union Square on Saturday, August 17 at 8pm. Both are free and open to the public.
---
Union Square Live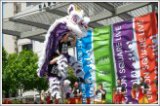 Throughout the month of August, Union Square Live offers music, theater, dance and other events in the plaza. Performances are on Wednesday afternoons at 12:30pm, Wednesday evenings at around 6pm and Sunday afternoons. Admission is free and no reservations are required.
Learn More: August 2013 Union Square Live Calendar
---
More Pages You Might Enjoy